Would you pay 69p for an article about Haim?
NME's move into online pay-for-view with their Haim cover feature will be watched closely by industry observers
As experiments go, it's certainly an interesting one. This week, NME will charge online readers 69p to read the magazine's cover story on Haim.
The magazine say it's an one-off trial but you can be sure the beancounters and geeks will be watching the metrics very carefully. After all, NME.com draws much more traffic than the actual paper publication these days (8 million users a month versus print circulation of just a tad over 20,000 a week) and if they can translate even 1 per cent of that monthly figure into Haim sales, you're talking around £55,000 in revenue from one piece. It's fair to say, though, that no-one expects the online version to send people back to the paper at this stage. Those days are long gone.
Initiatives to monetise online pieces like this raise many issues for media organisations. In the case of this feature, you can read online interviews with the Haim women for free here or here, so is the NME piece so radically different that you'd pay for it? Is this the Haim interview to beat all Haim interviews, for instance?
You could imagine that there would be a huge demand if the piece was an exclusive with some megastar – say, the first indepth interview with Arcade Fire about their upcoming album "Reflektor" or David Bowie breaking his silence about his comeback – but it's hard to see how NME interviewing Haim is worth 69p on its own. Even a piece which is an "enhanced digital" version of what's in the magazine doesn't strike you as a very commercial draw.
Unless the piece is radically different to what's already out there or gives you more than anyone else, it's hard to see why people will pay for it. And people will pay for something different that they really want. I happily paid bought Jason Zinoman's "Searching for Dave Chappelle" Kindle Single because I wanted to know what the hell motivated Chappelle to disappear for so long from the limelight. I'm sure there are other free-to-read pieces on Chappelle, especially on the back of his current high-profile US tour, but Zimoman's piece was solid and well worth the cash. It's a much different matter with Haim, a band on the PR merrygoround at the moment with their debut album and who are probably answering the same questions they've been asked a dozen times already every time a microphone is stuck in their faces.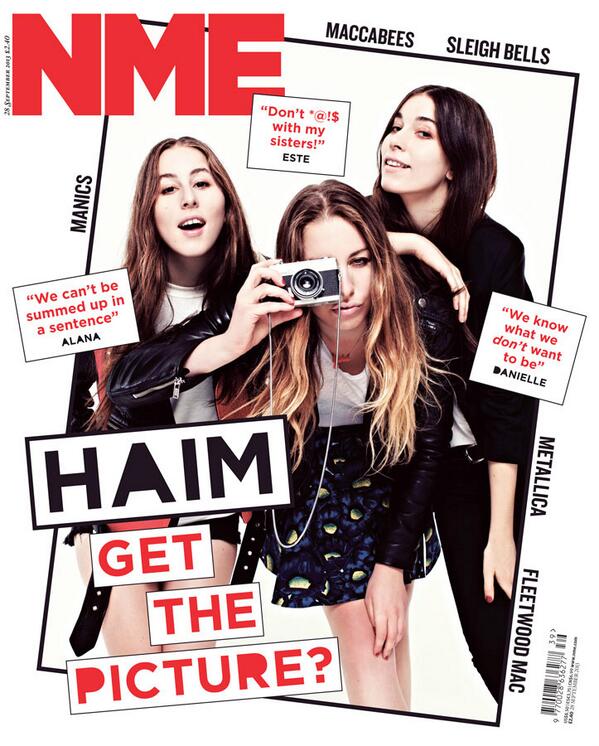 Then, there's the question of the revenue split. A few years ago, Kanye West mused about getting a slice of the income if he was on the cover of a magazine and you can be sure some high-profile acts will look at the Haim move and go "hmmm". At a time when acts are looking for revenue streams under every piece of furniture, some acts may well decide to do some exclusive online deals in return for a profitshare. It makes plenty sense from where they are standing, especially as it's more than simply promo.
As media orgs move inevitably towards putting up paywalls and packaging individual pieces of content, the need for diverse, original and interesting stories to persuade punters to part with their pennies and cents becomes more and more obvious. If you want readers to pay 69p for a story, you'd better make sure it's worth paying for or they won't be back again. And, even though it should go without saying, creating this content costs money and takes time, which means a serious investment from media companies at a time when it's all about cutbacks rather than expansions.
But, as we've seen with the revigorated record industry of late, it can be done. It may surprise many observers that labels are still around, but they are because they've retooled and recalibrated their business models. Labels are spending cash on signing and developing acts because this is what labels do if they want to stick around and do more than pimp their back-catalogues. Media organisations are all about telling stories so they're going to have to spend cash on doing this if they really want to survive.