Dexys: one of those things
Let's talk about the passion again. It will not have escaped the attention of those who study the music media for comings and goings that Kevin Rowland and Dexys have returned to the limelight with a new album "One Day …
Let's talk about the passion again. It will not have escaped the attention of those who study the music media for comings and goings that Kevin Rowland and Dexys have returned to the limelight with a new album "One Day I'm Going To Soar". There have been a couple of interviews, a stomping set of five star live shows showcasing that new record and an appearance this week on Later With Jools. For those who know Dexys merely as the "Come On Eileen" band who soundtracked school discos, there is sure to be much frowning, shoulder-shrugging and so-whatery accompanied by comments about what the band are wearing (Dexys were always at the cutting edge of satorial elegance) rather than what the band are playing.
But for those who have spent years going back time and time again to albums like "Don't Stand Me Down", "Searching for the Young Soul Rebels" and even the often overlooked Celtic Soul Brothers' thump of "Too-Rye-Aye", the prospect of "One Day I'm Going To Soar" is an exciting one. Aside from Rowland's solo albums (the second of these, "My Beauty", released by Alan McGee's Creation), there hasn't been an album of new music under the Dexys (nee Dexy's Midnight Runners) moniker since 1985. There were reunion shows in 2003 and occasional sightings of Rowland as a DJ, but no work attempting to match or even better what was in the back-catalogue has arrived until now.
It will be interesting to guage the reaction to the new material beyond the heartland of older music writers who grew up with Dexys myths playing out in their imagination. Oh, how we lapped them up: the team of hard-chaws exuding pugilist charm in On the Waterfront reefer jackets and caps that met in caffs and went running together, the band who went from Top of the Pops' fixtures in dungarees, berets and stubble with "Eileen" to release "Don't Stand Me Down" and confuse the hell out of everyone with a much different sound and preppy, classic Madison Avenue, pre-Mad Men advertising executive tailoring (the attire was always an important part of the Dexys' story), the stories which emerged from Rowland's infamous Reading Festival appearance in 1999, which he talks about here.
But it was the music as much as everything else which fired up your imagination. 1980s' "Searching for the Young Soul Rebels" wasn't a debut album so much as a statement of intent, Rowland and his soul warriors channeling the spirit of veteran soul men like Otis Redding and Jackie Wilson, the romantic passion of Van Morrison and the brassy soul of deepest Birmingham into a set which burned brightly.
Two years later, "Too-Rye-Aye's" barrage of fiddles, brass and impassioned genius (that would be Rowland aiming for the stars and getting there) made for a wonderfully rough-house affair with Rowland's fascination with Van Morrison back when Van was decent continuing to form a startling Caledonian soul album. Brave, bold and audacious, "Don't Stand Me Down" was the high water mark of Rowland's soulful odyssey. Surprisingly mellow and countryified in places, "Don't Stand Me Down" was, oddly, badly received on its release in 1985, but is now regarded as something of a lost treasure. "One Day I'm Going To Soar", then, has a lot to live up to.
After the jump, you'll find an interview I did with Rowland back in 2007 when he came to Dublin to do a spot of DJ-ing. He talked about etiquette, burlesque and, yes, Van the Man. He also talked about the new songs he had written and how important it was not to rest on his laurels.
"It's good to move on, it would be pointless to be singing about nothing or performing old songs that don't mean anything to me. I'm someone who has to express exactly what I feel. Anything else just won't do."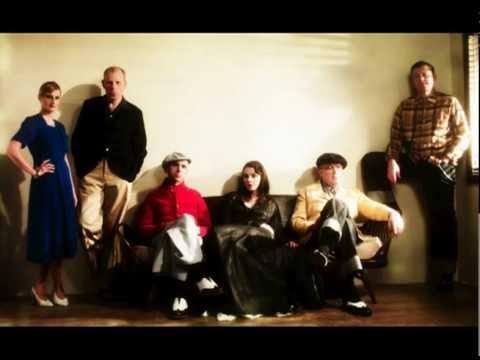 "I'm trying to write a book about my life". There's a pause as the interviewer sizes up the task which Kevin Rowland is considering.
After all, every single aspect of Rowland's life since his birth in Wolverhampton would be fair game for a couple of pages at least. It will surely be an epic when it's completed.
The one good thing about such a tome, though, is that we'll get the untarnished truth and nothing but the truth about one of the great characters in the game.
As leader of Dexys Midnight Runners, one of pop's most intriguing and consistently exciting and adventurous combos, Rowland set out his stall well away from the crowd. However, the crowd wandered over to him anyway because of the quality of what was on offer.
Others may have released more than the three albums which Dexys produced during their 1980s run, but you'd take 1980's startling "Searching for the Young Soul Rebels", 1982's raggle-taggle "Too-Rye-Ay" and the masterful elegance of "Don't Stand Me Down" from 1985 over the work of countless others.
These days, Rowland may dwell on the fringes yet, as the 2003 Dexys Midnight Runners reunion showed, his passion and commitment still attracts disciples and devotees in their droves.
Rowland is on the other end of a phoneline this morning because he's due in Dublin next week for a DJ-ing engagement and has agreed to talk about this. He politely requests that all talk of his own music should be left for another time ("I'll talk to you again when the new album comes out"), yet Rowland himself will inevitably steer the conversation that way at a later stage.
The DJ-ing gigs, he admits, are a bit of a accidental sideline which he's begun to really enjoy. He's played at several clubs in the UK already and has even done a radio stint there, sitting in for an absent presenter for a couple of nights on BBC 6 Music earlier this year. On air, his selections included Eddie & The Hot Rods, Bruce Springsteen (Rowland's own cover of "Thunder Road" for his 1999 solo album was nixed by Springsteen), Candi Staton, Bassheads, ELO and The Temptations.
When it comes to spinning in a club, Rowland says the most important thing is the pacing and compares it to a live gig or album. "It's something which all the great live albums like (Van Morrison's) "It's Too Late To Stop Now" have. I mean, that album has a feeling and a musical flow which you couldn't capture in a studio.
"I've spent years examining that record from every angle and have tried to do what he did, but I've never got it right. When I DJ, that's what I'm after, that natural flow from song to song."
Rowland's own experiences of clubland didn't come until after Dexys had ended. "I didn't really go to clubs when the band were touring", he says. "I was such a workaholic, I hardly stopped working during that period which was a shame. After Dexys, in the late 80s and onwards, I spent a lot of time checking out clubs in London. I was an observer, always listening for the records that moved people."
Naturally, he was also extremely interested in what people were wearing. "Yeah, the etiquette interested me as much as the music, the way you behaved and the way you dressed and the way you danced. You were even concerned with width of your turn-ups and the length of your sideburns! They were critical, they had to be right."
When Rowland goes out these nights, he tends to favour vintage clubs and swinging juke joints. "The burlesque thing that is going on in London right now is quite interesting", he observes. "I like that club Lady Luck. Some of the burlesque clubs are a bit naff, but this one is a bit more menacing and sleazy, which I like. They use a lot of voodoo imagery.
"The guys who run the club live it. It's a lifestyle choice for them, it's not just a gig they do every Friday night. They're serious about their clothes and they're serious about the music and that appeals to me."
Another club which Rowland digs is the Debaser club in Stockholm. "The house band are called Club Killers. They're a 15 piece rocksteady band with a seven-piece brass section, amazing players.
"The guys in the band put on a whole evening. They play two sets and they play really good records between the sets. They also have an open microphone and people can get up and freestyle. People just go up and grab the mike. I find myself doing so when I'm there, singing over the records and stuff. I've had magical nights there, lovely evenings. They're people who love their music and really care about it."
Indeed, some of Rowland's most recent live performances have been with that band in that club in 2006, playing a set which included classic Dexys material ("Geno", "Lets Make This Precious") and covers of "Everything I Own" and "The Sound Of Silence".
Which neatly brings us to Dexys. There has been talk about a new Dexys album for quite some time. "All the songs for this album are written", confirms Rowland, "but I can't see it coming out this year. The songs are about love and relationships and that's something I've never really written about before.
"It's good to move on, it would be pointless to be singing about nothing or performing old songs that don't mean anything to me. I'm someone who has to express exactly what I feel. Anything else just won't do."
© 2007 The Irish Times