The last day of November 100% music randomiser
A newsflash to make some people very happy of a chilly Monday morning: the reunited Pavement play Dublin's Tripod on May 4. Tickets at €38.50 and €34 a pop go on sale on Friday. An action-packed blog-related night in rainy …
A newsflash to make some people very happy of a chilly Monday morning: the reunited Pavement play Dublin's Tripod on May 4. Tickets at €38.50 and €34 a pop go on sale on Friday.
An action-packed blog-related night in rainy Baile Atha Cliath on Saturday with Banter and On The Record Presents at large in the Twisted Pepper. Banter rounded up the decade in suitably, er, Banter fashion – it started in one place, ended somewhere else and went all over the shop inbetween. Topics covered in some way or another: record labels, club promotion, Shakira, singer-songwriters, the basement of Toner's pub on Baggot Street, music sales, digital derring-do, books, Oxegen, Electric Picnic, old media, new media, hip-hop, filters, attention spans, accelerated culture, innovation and a whole lot more besides. You really should have been there but, sure, it will all feature in the podcast. Big shout out to Richie Egan (Jape), Nadine O'Regan (Sunday Business Post, Phantom FM) and Trevor O'Shea (Bodytonic) for their thoughts and everyone in the room – especially Ian Thrill Pier – for their contributions. We're back at the Twisted Pepper for The Beatyard next Saturday – full details of what to expect here.
Wonder could you fit a music venue into the Mercantile pub on Dublin's Dame Street….
Maybe we should have invited Glenn Branca to do some Bantering too. Dude's claiming that new music is just old music and, therefore, it's the end of music. Guy needs to check out some HudMo.
Congrats to all the winners at the very first Irish Music Televisio (IMTV) Irish Music Video Awards.
Reviews of the year, reviews of the decade, reviews of the last couple of weeks – there are blooming lists everywhere you look. The Observer Music Monthly rounded up the decade that was yesterday, while we here at the Irish Times will be listing our Top 20 albums and movies of the last 10 years in the paper tomorrow so come back for some fuming about that tomorrow (and there will be some fuming). My own review of the decade in electronic music and clubland for the Bodytonic website is here.
By the way, big thanks to everyone who has contributed so far to the OTR round-up of 2009. Some very tasty lists and thoughts. Keep 'em coming.
The "voice of God" is back
One thing I love about end-of-the-year lists is coming across readers talking about an act or an album which sets me going "mmm, I don't know that one". A few of you highlighted the jj album on The Tough Alliance's Sincerely Yours label and, on the back of remembering a review from somewhere and the Tough Alliance/Sincerely Yours connection, I went in seach of the album, found it and am really digging it. OTR readers: now, there's a filter I trust (some of the time). MP3 of "From Africa to Malaga" here and video of "My Life, My Swag" follows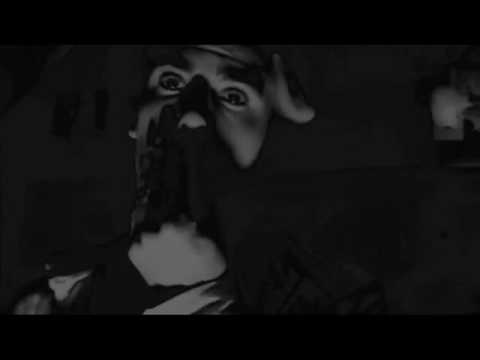 Fantastic sets from both Dark Room Notes and Not Squares at the OTR Presents beano at Pogo/Twisted Pepper's birthday bash on Saturday night. DRN have got bolder and brasher as a live entity as this year has gone on. There's now a real swagger to their electropop shuffle and, as the new tune they played towards the end demonstrates, they're now got much more confidence in their own abilities to pebbledash a tune with elan. With an international release for the "We Love You Dark Matter" album and gigs out foreign to come in 2010 (including a visit in March to Austin, TX for SXSW), the sky's the limit. Offstage, Not Squares are three very polite, mild-mannered young men from the northern reaches of this soggy island. Onstage, they turn into raging, raving, rollicking beasts you wouldn't want to meet on a dark night. It was the second time I've seen them in two months and, man, they rock like the punktronica giants they are surely going to be. "Asylum" is their gilt-edged calling card right now but, make no mistake, there's plenty else going on here too. Thanks to both bands and all the staff at Bodytonic and Twisted Pepper for another successful OTR Presents night out. More to come in '10.
The "aaaaargh, WFT? Why are you releasing a new album as good as this in fecking December?" award for 2009 goes to Hunter-Gatherer. The Dublin 'lectronic warrior's debut album is called "I Dreamed I Was A Footstep In The Trail Of A Murderer" and his beautifully warped glitches, haunted grooves and step-on head-nodders are just as majestic, enigmatic and Herrmann-esque as that title would suggest. But, dude, c'mon, a December release?
Vashti Bunyan's show at Dublin's Whelan's last night was a swell way to end a busy weekend. Recasting tales from her years of roaming up and down the highways and byways of Britain and Ireland in a horse and caravan four decades ago, Bunyan's set was tender, sweet and as warm as buttered toast. Her voice remains a thing of great beauty and fantastic, subtle playing from Jo Mango (check out her solo stuff) and Gareth Dickson provided pefect stripes of colour and shade. Delightful. Tonight's final Homelights bash features Dosh and Hulk. Bet Aidan Gillen will be there – dude was checking out last night's show and seems to be at more gigs around town than many of my fellow music hacks. Maybe we should give him a gig at OTR? Mmmm…..
New for Twenty Ten. Spent the weekend checking out a bunch of swell albums which should make many of you beam with delight during the first couple of months of the new year. Midlake's "The Courage of Others" (ooooooh, you're really going to fall for this one which is a hop, a skip and a massive jump on from "The Trials of Van Occupanther"), Two Door Cinema Club's "Tourist History" (moreish electropop with oodles of snap and crackle from up north) and First Aid Kit's "The Big Black & The Blue" (Swedish kids behind this year's beautiful "Drunken Trees EP" set a new bar for dark-eyed folk-pop) are three which will be demanding your attention.
The 2010 album I really can't wait to hear? That would be "I'm New Here", the first new record in 15 years from Gil Scott Heron due in February. Sounds like a comeback to me.