On The Record at Primavera
When the time comes to compile the blame report for sluggish and slow festival ticket sales in Ireland this summer, the finger-pointing can probably begin with flights to Barcelona and Girona last week. Every single flight heading from Ireland to …
When the time comes to compile the blame report for sluggish and slow festival ticket sales in Ireland this summer, the finger-pointing can probably begin with flights to Barcelona and Girona last week. Every single flight heading from Ireland to Catalunya for a couple of days must have been full to the brim with Primavera-bound punters. While the Primavera Sound organise don't compile a geographical breakdown of where the 70,000 punters who hoof their way to the Parc del Forum hail from, there's no doubt that there was easily a couple of thousand Irish in the mix – and that's not just the very drunk young wan giving out yards to the man at the crepe stand because he didn't have any butter. Rather than spending their hard-earned cash on Irish fests, these punters decided to spend that money on a flight, a ticket and an apartment or hotel room in Barcelona instead. Many too may have extended their trip for a couple of days and made a holiday out of it. And they still had enough cash left over for some tapas.

While some might think that a Primavera-style fest would work wonders back home, the sums just don't add up. Are there really 70,000 Irish folks who'd go mental for an hour with Sunn O)))? If there was, we'd have Sunn O))) playing every GAA field in the land. And would all those Sunn O))) fans be as tolerant and nonchalant about the huge amount of sponsorship and branding which Primavera have onboard to help them pay the bills and keep the ticket price low? Listen bud, there'd be a 14 page thread about that on Thumped before you could say "Raybans".
No, Primavera works in Barcelona for a whole lot of reasons, from its location and climate to the fact that, well, it's not Ireland or London or Berlin. Just as Sonar has been a magnet for the international 'lectronic underground since 1997, Primavera has become the indie and underground hipster's favourite city break. Actually, on that score alone, LATFH wouldn't know where to look at Parc del Forum. Aside from the city, the venue also helps. Parc del Forum is a gorgeous spot for a bash of this sort, all crazy angles, Lego block architecture and off-beam spaces looking out over the sea.
Due to bumping into the bus bringing the triumphant FC Barcelona into town, my plans to start my two nights at the fest with Girls went astray. Instead, I caught The Vaselines (not very convincing amplified twee – I know that Kurt Cobain rated them, but he also rated smack), The Tallest Man On Earth (now, this is how you do the singer-songwriter thing – restless stage presence, gorgeous tunes) and Marnie Stern (once you've seen her live more than once, you realise she's a bit of an one-trick pony) as I wandering around out and got my bearings about where the various stages were located.
All that wandering around did produce one major highlight. Lightning Bolt! Man, where have they been all my life? One of the most manic, intense, fuzzy, freaky, thoroughly enjoyable live shows I've seen in an age. Punk rock drums and bass to the max. I can't wait to see them again. By the way, apologies to the Irish dude in the No Age t-shirt I elbowed in the face in the mosh-pit.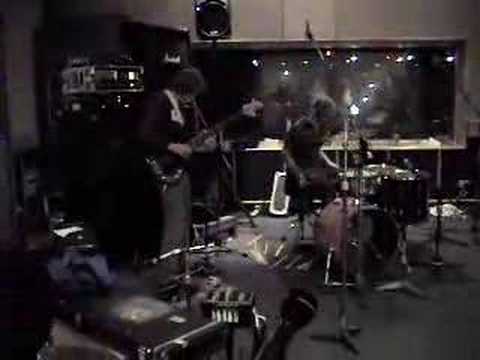 Other night one observations: Yo La Tengo open their set by wigging out with great gusto for about 20 minutes, but the rest of their set was a little smug and anti-climatic by comparison. Bowerbirds are trying very (very) hard to be The National with an accordian, but really convince when they move in a completely different direction. The Jesus Lizard's David Yow comes onstage, takes off his shirt and stagedives into the audience. No harm in starting as you mean to go on and Yow throws some fantastic shapes and rasps some great lines as the other Lizards build up a wild, stunning head of steam. Jay Reatard was as scuzzy as Memphis garage rockers come, though he seemed to be in one hell of a hurry with his set. I thought Wavves just couldn't get his shit together and wandered off to see someone else – turns out the surf-punk dude was throwing one hell of a hissy fit. OTR says: don't do the dope if you can't do the time. Aphex Twin and My Bloody Valentine both played the "hits".
The other highlight from night one? That would be Phoenix. Yeah, I know, I'm surprised too, especially after listening to and reviewing their new album "Wolfgang Amadeus Phoenix". Live, though, it was all brash and bright pop hooks hitting home runs at every turn. Absolutely lovely. Memo to self: listen to that album again.
On night two, The Pains Of Being Pure at Heart were the ones to revel in as they turned the Pitchfork stage into a house of love. I'd really liked their show at SXSW but subsequent gigging has lifted them up several notches. Of course, they were also playing in Barcelona, a city where indie kids are born with a love of C86 cuteness with a touch of noise-pop thrown in.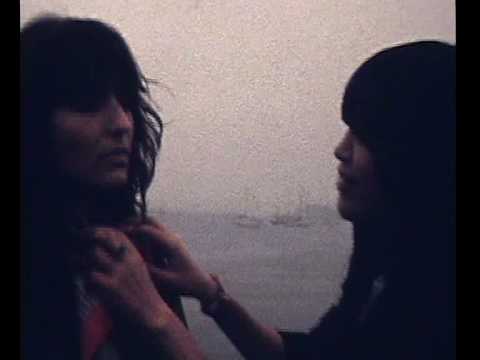 Elsewhere, future Fox News commentator Damian "Pink Eyes" Abraham and his Fucked Up mates raged hard, Spiritualized were blissful, dreamy and gloriously out-there, St Etienne's "Nothing Can Stop Us Now" was an indication that some pop highs never end, Sunn O))) droned on in the most chilling subterranean manner possible playing "The Grimmrobe Demos" album in full, Crystal Antlers were absolute rubbish, Dan Deacon's Ensemble show was basically Dan Deacon to the power of 10 though there were fewer takers for the run-around-the-room party games than he gets in Ireland, Throwing Muses took things back to 1993 and I spent 10 pointless minutes watching Jarvis Cocker before I realised I had much better things to do with my life. Like my VAT return. Or weeding the garden.