On The Record at Eurosonic
Groet van Groningen! For the fifth year in a row, I'm at Eurosonic for the first binge-gigging session of the year which involves running around this lovely town, staying out of the way of marauding cyclists and seeing a whole …
Groet van Groningen! For the fifth year in a row, I'm at Eurosonic for the first binge-gigging session of the year which involves running around this lovely town, staying out of the way of marauding cyclists and seeing a whole bundle of new European acts.
It's an amazing place to catch new acts first. Last year, I saw this Swedish girl playing in the basement of a cafe. It was her first ever show but it was obvious that she had some amazing tunes. By the end of the year, Lykke Li was absolutely everywhere.
I'm hoping that some of this year's acts will have a similar upward curve and there were a few likely lads last night.
Man, I loved Baddies. They tore the Vera club apart – high-energy post-punk with more angles than a bunch of architects signing on for the first time. Here's a video of their first single "Battleships"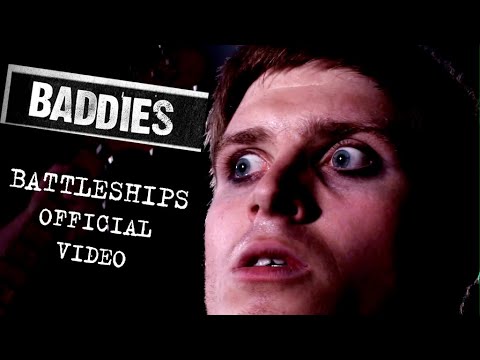 I finally got a chance to see my new fave Swedes Marching Band. Imagine the Fleet Foxes if they'd listened to pop rather than Crosby Stills Nash & Young. Perfect harmonies, beautiful grooves, fantastic songs. Going into the show, I loved "Make No Plans". Coming out of the show, I couldn't get the guitar line for "Gorgeous Behaviour" out of my head. Awesome.
The biggest queue of the night? That was the one of bookers, journalists, DJs and assorted others trying to get into see Fight Like Apes. I hadn't seen them in over a year and boy, has everything changed round here. Punchy songs, turbo-charged performance and stage presence by the bucketload. Oh, the hometown haters will always hate them but going on this performance, they ain't going to be spending much of 2009 in BAC.
There was much good news to report from the Dinosaur Pile-Up show. They do indeed have more than one song. In fact, the songs before and after "My Rock'n'Roll" were every jot as on-the-money as their debut single. It's the rebirth of grunge, sports fans. Hope you're ready for that.
Other acts I caught and made a note to check out again included the Icelandic for Arcade Fire Hjaltalin and Swedish spikey pop crew Dag For Dag
Tonight, I'm looking forward to Aeroplane, Our Broken Garden, Buraka Som Sistema, James Yuill and whatever other randomers I bump into.
For those of you near a radio tonight, check out Jenny Huston, on 2FM from 10pm to midnight who will be broadcasting live from the festival. Big Dan Hegarty did the same thing last night thanks to the producers sticking him on the roof of the Vera club and putting an aerial on his head.
More reports over the weekend.