How Rory Gallagher found a new niche in sports songs
It's the song of the week. Indeed, if you're from Donegal, it's probably the song of the year. You simply couldn't escape "Jimmy's Winning Matches" this week, with even the venerable Morning Ireland blasting it out two days in a …
It's the song of the week. Indeed, if you're from Donegal, it's probably the song of the year.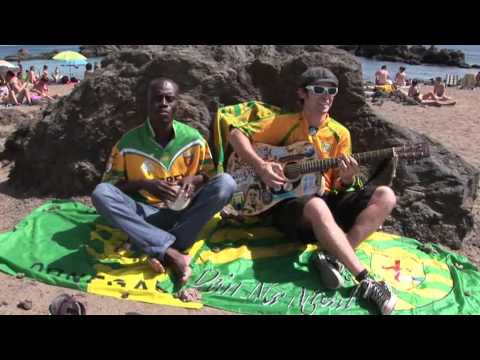 You simply couldn't escape "Jimmy's Winning Matches" this week, with even the venerable Morning Ireland blasting it out two days in a row. We can confidenly predict that there are many more YouTube clips of alternative versions to come as Donegal continue to celebrate their All-Ireland football win with gusto. For now, the version by the four year old kid is just ahead of the one from the accordian-wielding band.
For songwriter Rory Gallagher, it must have been a trippy few weeks. Ever since he turned "Jimmy Selling Watches", his tune about a Senegalese lad called Jimmy flogging watches in Lanzarote, into a tribute to Dongel football manager Jim McGuinness, the song has simply grown and grown. When you have team captain Michael Murphy singing a few bars of "Jimmy's Winning Matches" before accepting the Sam Maguire cup in Croke Park, you know you're onto something.
The success of the song is also an apt reminder that there are plenty of second (and third and fourth) acts in pop. Gallagher was the lead singer with The Revs, the Donegal band who released three albums and had a handful of hits in Ireland during the early years of the last decade.
After the band called it a day in 2007, Gallagher released a solo album "God Bless the Big Bang", moved to Lanzarote to gig in some Irish bars and began to release new tunes as Rory & The Island.
Perhaps Gallagher has found a new niche for himself with sports' songs. "Jimmy's Winning Matches" is, after all, his second sports-related hit of the summer, following the Euro 2012 "Boys in Green" which performed a lot better than the Irish football team.