The OTR re-up (now available in pineapple flavour)
Good news for the capital city gigging classes (1): Tortoise return to Dublin for a show at Whelan's on July 10. Tickets now on sale at €29 a pop. So, there will be no Slane gig this year. Despite venue …
Good news for the capital city gigging classes (1): Tortoise return to Dublin for a show at Whelan's on July 10. Tickets now on sale at €29 a pop.
So, there will be no Slane gig this year. Despite venue owner Lord Henry Mountcharles talking loud about an August 28 engagement a while back and thus setting the hearts of Kings Of Leon, AC/DC and Crystal Swing fans aflutter, it all comes to naught. Slane shall not have thousands of visiting half-wits this year (or was that just the year Oasis played?). I always find it amusing how we in the media lap up LHM's annual game of interview rounders. After all, it's MCD Concerts who do the booking and the promoting for the Slane shebang giving LHM a few bob for the loan of the field. While he did say in his interview with Marian Finucane at the weekend that he said no to Bon Jovi a few years ago, we shouldn't forget that he did say yes in the past to Stereophonics, Robbie Williams and Bryan Adams thus negating in three strokes any notion of the "special nature" of the Slane bash.
Some OTR readers may remember the grandiose plans for the Festival of the Fires mooted back in February. This was the fest which promised, let us recall, "a festival unlike any other, designed for both a national and international audience and created through the alchemy of ceremony, music, theatre, literature, poetry, holistic health, art, crafts and more". The line-up for this one? Kíla and Sharon Shannon and Her Big Band with special guests Mundy and Jerry Fish. Someone obviously mistook "a festival unlike any other" for a night at the Rose of Tralee Festival Dome.
More good news for the capital city gigging classes: The Books return to Dublin for a (fully-seated) show at the Button Factory on May 13. The door tax for this one is €20. Hurrah!
Is Leonard Cohen the new CSS? We ask because Lenny's name features heavily in this report about a mooted series of gigs in Lissadell House, Co Sligo over the August Bank Holiday weekend. Should Lenny's expressed "excitement" at playing at the venue come to pass, this will be his third summer in a row in Ireland. The dude must really need to replenish his piggybank. More the point, though, we're curious about the other acts lined up for the Lissadell bash. Any members of the OTR guessing gallery wish to have a go?
Further good news for the capital city gigging classes (3): the rather fabulous DM Stith is in town tonight and tomorrow night. Tonight, you will find him playing a gig in The Torture Garden's sitting-room in Monkstown and tomorrow, you will find him supporting Choice Music Prize winner Adrian Crawley in Whelan's (At Last An Atlas also on the bill). Go, go, go, go etc.
Desperate times calls for desperate measures, but surely a Commitments reunion (especially one prepared to strap a Jedward on) is a step too far.
You need a reason to go to Co Donegal? Here you go, bud: Sea Sessions has Hypnotic Brass Ensemble, Paul Weller, David Holmes, Andrew Weatherall, Fun Lovin' Criminals, Cathy Davey, Frank & Walters and many more playing in Bundoran from June 25 to 27. Rumours that Weller will be doing a spot of surfboarding on the Saturday night (and/or a bit of skinnydipping) could not be confirmed at the time of going to blog. Tickets are €79.95 for this one.
Even more good news for the capital city gigging classes: The Ruby Suns are coming to town. They play a Ragged Words night at the Twisted Pepper on May 27 and tickets will be €12 a pop.
The socio-ecomomic ups and downs of SXSW from Fucked Up. If any of the Irish acts who were in Austin, Texas want to add their opinions to the mix, please hit the comments below.
More gigs in fields, though those who tend the beautiful Iveagh Gardens in the heart of Dublin may not take too kindly to OTR labelling their green patch a "field". Expect Aiken Promotions to add a few more gigs for this venue to join the previously announced Paloma Faith in July. And, as is always the case when a promoter finds a new space, expect others to take a shine to that venue too in the coming months.
The next bout of OTR TV love is reserved for Treme.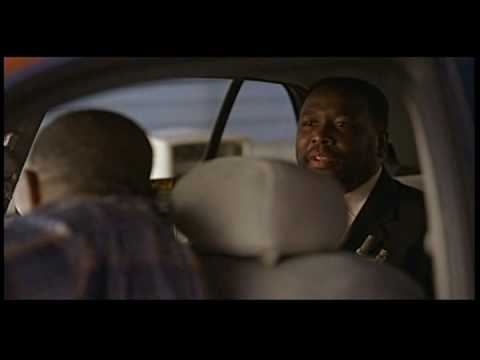 OTR's post-SXSW rehab may be in Knoxville, Tennessee in 2011 if the dates are right. Much love for the Big Ears festival from the nice man at the New York Times.
Excellent piece comparing and contrasting arts funding for musos in Sweden, Norway, Canada, Britain and the United States. No mention of Ireland or our new Minister for Fun. We await her thinking on funding for the arts with interest, especially given her first bright idea.
How many OTR readers will do the aul' "I don't know what a tracker mortgage is" routine about Justin Bieber? Thought so. Lil' dude sold 283,000 copies of his new album right out of the box in the U S of A. Find out why it's all about the Justin here.
78 things you probably didn't know about Johnny Cash.
Why there's nothing new about letting it all hang out in the name of art.
And finally, more good news for… (you get the idea). Mount Kimbie play the next On The Record Presents night at Mud at the Twisted Pepper in Dublin on April 16. Tickets for this one are €8 (or €6 for Bodytonic members). BTW stay tuned for news on some damn cool OTR Presents/Banter outings in the coming months.