Here we go again – the Monday morning randomiser
(1) It's the end of an era. Abbey Discs in Dublin closes its doors this evening after 25 years in business in the capital. Yep, another record store says feck this for a game of cowboys and heads for the …
(1) It's the end of an era. Abbey Discs in Dublin closes its doors this evening after 25 years in business in the capital. Yep, another record store says feck this for a game of cowboys and heads for the hills. There cannot be a DJ or music fan in this city who hasn't bought some tunes from Billy Murray over the years in either the Abbey Mall or, in more recent years, Liffey Street. He was a man who always knew how to get a sale. We have fond memories of being told week in and week out that he'd have that particular 12″ in stock the following Thursday. Come Thursdays, the tune was sometimes in but even when it wasn't, he'd sell you something else instead. Best to luck to Billy and all the other Abbey staff wherever they go from here.
After the jump: help the government form the new Arts Council, Silvio back on the box, in the ring with Kenny Egan, Beyond The Wizard's Sleeve really want to gig in Ireland and much, much…

(2) Beyond The Wizard's Sleeve continue to use the On The Record blog to hustle for gigs in Ireland. Who do they think we are, Craigslist? Readers will remember half of the Sleeve, Richard Norris saying here that they'd love to do some Irish shows. Now, Erol Alkan, the other half of the Sleeve, has been on to confirm that they want to come over and play nice for the people. Some people claimed that Erol had some exclusive tie-in with More Cash Denis, but his comments seem to nix that one. I'd say the Sleeve would be only mighty in the Pepper.
(3) Following last week's love for the When We Were Kings flick and the Thriller In Manila documentary, we're still in the ring, this time with Irish Olympian Kenny Egan. Released the other week on DVD, Back From Beijing is a rocking look at what Egan has been up to since he won that silver medal in China. Egan is currently fielding a couple of offers about turning pro but, as the doc shows, there's a wise head on those shoulders so he won't be making any rash decisions.
(4) There are some interesting observations made by Record of the Day editor Nicola Slade in this week's edition of the industry magazine (subscription only) about the amount of money acts can expect to make from sync deals. She was part of a recent BPI and UK Trade & investment delegation to Los Angeles to meet various players in the music sync market.
"The fact of the matter is that revenues on sync deals are "nothing like what they were three years ago," according to Rebel Sync's Brandon Fuller. Advertising companies still pay out the best rates, followed in order by film companies, Tv shows and finally, games companies. However, while fees for placements on the first three are reducing daily, the rates for music on games are increasing. some of the panellists suggested that a fee of $750 is nothing to wince at these days: that certainly brought things into perspective. The idea that an artist can still generate enough in one deal to act as a wage for an entire year is now probably out of the question."
(5) From the New Republic, David Browne looks at how the Obama era is going to be bad for country music. No cowboys in the White House, see.
(6) The album getting most plays round this way at the moment? Arthur Russell's "Love Is Overtaking Me", an album of divine melodic folk, country and pop songs from the Iowa boy who became a downtown New York avant-garde darling. Check it out – and while you're at it, have a look at Wild Combination too, Matt Wolf's affectionate and moving profile of the artist. Here's the trailer: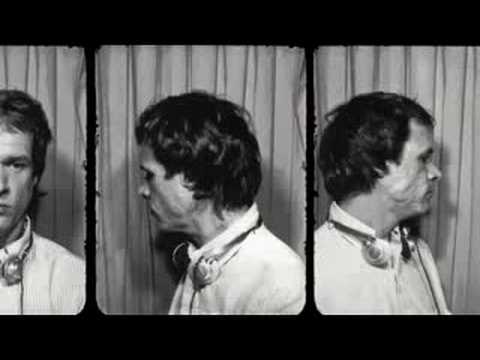 (7) Hey, do you think should be on the Arts Council? As per the editorial from the paper on Friday and the Artscape column on Saturday, there's a bunch of vacancies to fill (one lad and four lasses, by all accounts) but the minister is obviously stuck for some names. Apparently, Bill Cullen was in the frame so, uhm, they are thinking outside the box. All potential names from On The Record readers will be forwarded to the Department of Fun later in the week.
(8) Clarkey is totally to blame for my utter disdain for theatre. My one-time housemate used to be a theatre critic and muggins here was sometimes talked into joining him in the stalls to watch some awful – truly awful – shite. The Irish plays were, not surprisingly, the worst – if I ever see another play where the writer uses the script to work out his issues with his alcoholic father, it will be too soon. Consequently, I'd rather watch The X Factor than go to a play and firmly believe that all the funding and attention given to the theatre sector would be better spent teaching people how to bake cupcakes. That said, I was persuaded to see August: Osage County earlier this year in New York and Tracy Letts' play about a wonderfully eccentric family was one of the most spell-binding and thrilling cultural events of my year. The Steppenwolf production opens this week at the National Theatre in London and, if you're in the city over the next while, check it out (The Observer piece from yesterday called it "the first great American play of the 21st century" and I won't argue with that). This will probably be the first – and only – time I'll rave about theatre in On The Record.
(9) Set your TV recording yokes for RTE 1 on Thursday when Prime Time delve into the weird, wild and wonderful world of SILVIO! Yes, Prime Time have caught the Silvio bug and are hitching a ride on the Libertas train as driven by the coming man in Irish, nay European, politics. This will be better than Brotherhood, The Sopranos, Nighty Night With Vinnie Brown, The Last Broadcast AND Colm and Jim Jim's Home Run! Especially Colm and Jim Jim's Pointless, Clueless And Something-else-less, But Sure What Do You Really Expect From Those Numpties In RTE TV Land Anyway, Home Run. In case you need more convincing about the show, have a read of Hilary Fannin's bang-on review from Saturday's paper. Anyway. Silvio, on the box, Thursday. Man, how ubiquitous will he be when there's an actual election or referendum on?
(10) One for 2009′s giglist. Jay Reatard will be making up for his no-show last week with a show at Dublin's Crawdaddy on February 27 next. Dude's from Memphis, y'all.