Brought to book
It is the season to buy stuff to give to people. I think we're fairly well covered when it comes to music – buy No Age's awesome "Nouns" album and make sure the recipient plays it loud – DVDs – …
It is the season to buy stuff to give to people. I think we're fairly well covered when it comes to music – buy No Age's awesome "Nouns" album and make sure the recipient plays it loud – DVDs – The Wire, seasons one to five – and food – that would be the cheap sausages – so what about books? Here are a couple to check out.
Stewart Parker "High Pop, The Irish Times Columns 1970-1976 (Lagan Press)
Aside from his work as a poet and playwright, Stewart Parker was also this paper's rock writer during the first half of the 1970s. In the years between the Beatles and before punk, the Belfast man wrote about the new releases which turned up on his doorstep (except when those releases didn't turn up due to a postal strike). He covered all comers, from the big-ticket acts who were in their pomp during that era (Joni Mitchell, James Taylor, Carole King, Loudon Wainwright III) to the more interesting and eclectic fare which caught his eye. His writing style was always sharp and informed, the work of a man who knew that reviewing was about forming an opinion and sticking to it come what may. There are some excerpts from the book here.
Eamon Carr "The Origami Crow, Journey into Japan, World Cup Summer 2002″ (Seven Towers)
Where the hell do you start with Eamon Carr? Raconteur, renaissance man, Horslip, hip-hop fan, disco-jockey, record label impressario, football fan, art guru and now, for the second time around, poet: Carr is the dude who, to quote Paul Tarpey over at Cheebah, "defines everything I always felt being Irish was all about". As anyone who has spent any time in his company knows only too well, Eamon is a man who can spin a yarn. Here, he's on the loose in Japan, following the Irish football team around the place at the World Cup for his day-job with the Evening Herald while also fulfilling a lifelong quest to visit the shrines and places of the haiku maestro, Matsuo Basho. It's a book about life, songbirds, football, passion, tradition, travel and a whole lot more besides. Here's a video of Eamon plugging the book at a recent reading in Limerick.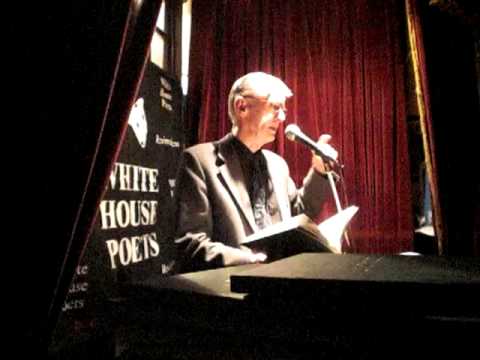 John Murray "Now That's What I Call Jargon" (New Island)
A few months ago, On The Record accused John Murray of being a jargon junkie. Turns out that RTE's business fella is actually someone who considers business jargon – all that going foward, thinking outside the box, reaching out and road map bolloxology which you will find business people and politicians use when they don't have a clue what they're talking about – to be a thing of great evil. He makes great sport of such unwieldly verbal contraptions on his Sunday morning show on RTE Radio One, The Business and has now gathered jargon's greatest hits into this book. Naturally, it's the perfect Kris Kindle present for your boss or least favourite marketing executive.
Richard Price "Lush Life" (Bloomsbury)
Wire fans, here's something which might help to ease that itch since the TV show ended (that is, if you're already checked out David Simon's Homicide: A Year On The Killing Streets). Richard Price was one of the writers Simon drafted in to help on the TV series and, like everyone else who contributed to the show, Price had form in writing criminal drama. His previous novels like "Clockers" and "Freedomland" are roughneck masterpieces, full of hard-chaw cops and robbers, all just trying to get by but who find themselves caught up in mundane events which go on to unravel their lives. For "Lush Life", Price hits the mean streets of New York's Lower East Side, a city quarter where immigrants, bohos, trust-fund kids, old-timers from the old neighbourhood and moody kids from the nearby projects are all uneasily cohabiting within a few city blocks. The story starts with a murder and spins out from there into the kind of mesmerising, masterful tale which Price has previously shown he's more than capable of building, developing and rolling out.
Joseph O'Neill "Netherland" (Fourth Estate)
You've probably already have read many of the clips about this Cork-born lawyer and author living in New York's Chelsea Hotel and his book about cricket players following their dream in the wilds of Brooklyn. "Netherland" itself, though, is much more than the sum of its parts. While it tracks a Dutch banker called Hans as his marriage hits a spot of bother post-9/11 and he strikes up a friendship with a larger-than-life character called Chuck Ramkissoon over a mutual love of cricket, "Netherland's" real power comes from how O'Neill deals with urban disenchantment, dislocation and anxiety. A beautifully written and pitched tale of outsiders trying to work out their place in a world built by and on their kind.