What's in The Ticket today – and your plugs
The best in music and movies every week with The Irish Times since 2000
John Newman: the would-be mechanic on the many twists of fate which have lead him to becoming one of the new school's finest soulmen.
The Stag: Hugh O'Conor talks about the trip from brilliant childhood performances in My Left Foot, The Young Poisoner's Handbook and Lamb to his grown-up roles in films like John Butler's new Irish comedy
Dum Dum Girls: Dee Dee Penny talks about the chaos around the recording of her band's third album
That Awkward Moment: Imogen Poots on becoming an industry veteran at the age of 24 with credits alongside Michael Douglas, Michael Fassbender, Colin Farrell and Christopher Walken,
Ásgeir: from Iceland with his sensational debut album – and John Grant on translation duties.
Booking the Cooks: The Mighty Stef gets busy in the kitchen whipping up some Loobio Pollo
Plus CD reviews (including The Dum Dum Girls, East India Youth, Ásgeir, Gem Club, Gary Husband & Alex Machecek, Randy Brecker, Lee Bannon, I Break Horses, CPNHGN, Actress, Dónal Clancy, Sheryl Crow etc), film reviews (Inside Llewyn Davis, August: Osage County, Grudge Match, Jack Ryan: Shadow Recruit, Teenage, In the Name Of, Crystal Fairy & the Magical Cactus, The General), games, apps, listings, movie quiz, news and much, much more.
That's your winning Ticket in The Irish Times today in print, online and the best of The Ticket on the app.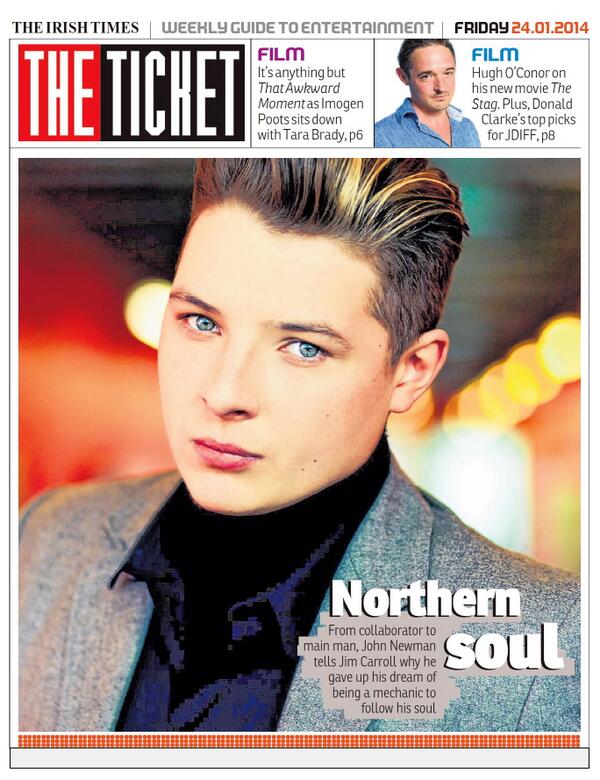 The OTR plugs service is now open for business. Please feel free to plug and recommend stuff away to your heart's content, but remember some simple rules: (a) declare an interest where one should be declared, (b) plugs are accepted on the whim of OTR and may be edited for length/clarity/common sense and (c) plugs which mention a commercial sponsor are really ads and will probably not be published in this slot. Doobie doobie do.