#Now Playing – May 7
This week's essential tunes from OTR and guest selector James Murphy from LCD Soundsystem. Please feel free to add your own selections below. Baths "Maximalist" (Anticon) Ahead-of-the-curve, woozy, fuzzy boom-bap from Californian producer Will Wiesenfeld. Sonar bookers, sign him up. …
This week's essential tunes from OTR and guest selector James Murphy from LCD Soundsystem. Please feel free to add your own selections below.
Baths "Maximalist" (Anticon)
Ahead-of-the-curve, woozy, fuzzy boom-bap from Californian producer Will Wiesenfeld. Sonar bookers, sign him up. Video below or download it here.
Beastie Boys "Hey Ladies" (Capitol)
While we wait for "Hot Sauce Committee" to drop, a trip back to "Paul's Boutique" in the meantime for some old-school hollering.
Mountain Man "Made the Harbor" (Bella Union)
The album of the summer from three Vermont-based singers with a fine line in folky, ethereal tunes. Playing Dublin's Crawdaddy on July 2.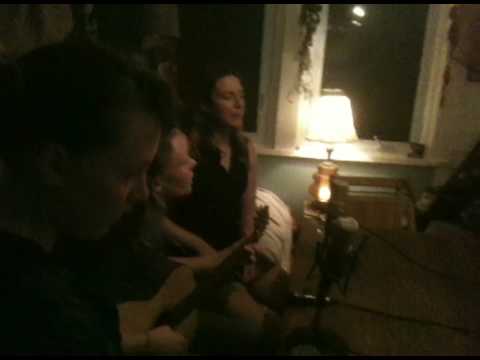 LCD Soundsystem "Drunk Girls (Holy Ghost! remix)" (DFA)
Holy Ghost! have yet to put a foot wrong in the remix game and here, they soak James Murphy's snarl with much swish and swoon.
Orchestral Manoeuvres In the Dark "Orchestral Manoeuvres In the Dark" (DinDisc)
"I've been listening to a lot of the music I listened to when I was 13 for some reason, lots of OMD and Japan. This really hits me every time" (selected by James Murphy, LCD Soundsystem)