11 things I learned this weekend
(1) There are two great rules of thumb in this business: (i) always follow the money and, the one we're interested in this morning, (ii) keep an eye on the quiet ones. Since Hideaway House alumni Heathers released their debut …
(1) There are two great rules of thumb in this business: (i) always follow the money and, the one we're interested in this morning, (ii) keep an eye on the quiet ones. Since Hideaway House alumni Heathers released their debut album "Here, Not There" last year, they have kept their heads down, toured the United States, finished their Leaving Certs, went onto university and continued to write cracking songs. The duo played a short, snappy and rather sublime set at the IMRO Showcase at Andrew's Lane Theatre, Dublin on Friday night which was full to the brim with get-happy harmonies, delicious tunes (especially the new song called "New Song", which had just been completed that afternoon, and the closing number, sung half in Irish and half in English) and sprinklings of stardust. Other homegrown bands may be getting all the attention this weather, but these two are just getting on with the business in hand armed with a guitar, two mighty voices and some superfly songs. They'll spend June touring the US with Ghost Mice and we'd urge you to check them out when they next play in your neck of the woods.
(2) Good morning celebrity readers! Sky News sports dude Chris Skudder (yes, that Chris Skudder) has joined the ranks of happy On The Record readers. Chris popped up here over the weekend to say he thinks Vicar Street rocks and he hopes to get to the Wilco gig at the venue at the end of August. Welcome to the fray, dude. Jeez, this is way better than being one of the 78 eejits following Twink on Twitter.
(3) Chances are those who haven't seen State Of Play the TV series will probably enjoy State of Play the movie much more because they won't spend the entire flick comparing and contrasting. A story of media, murder and machinations in Washington DC, State Of Play 2.0 is a solid, occasionally engaging thriller features Russell Crowe (The Hack – he doesn't swear as much as a real hack, though), Helen Mirren (The Editor – she doesn't swear as much as a real editor, though), Ben Affleck (The Politician – he's not great, but is Ben Affleck ever great?) and Rachel McAdams (The Doe-Eyed Blogger – uhm, do I know any doe-eyed bloggers?). OK but, having done a share of comparing and contrasting, the TV series – which was one of Paul Abbott's finest writing jobs and is available on DVD – was way better.
(4) Per the Trib, you can now rustle up a table for two at a posh Dublin eaterie for a Saturday night at very late notice. A far cry from when the nation had far too much cash to splash on sub-prime nosh. By contrast, you'd be hard pressed to get a table midweek at Green 19 (as was certainly the case last week) as punters vote with their feet and wallets for good grub and decent prices. We can expect the Green 19 hotline to be engaged all week now that Tom "Megabites" Doorley has paid a visit.
(5) More TV shows getting the big screen make-over. The best thing about In The Loop, the film which sort of takes off where director Armando Iannucci's The Thick of It left off, is probably the swearing. It has been a long time since I've come across such inventive uses of invective in the English language and I usually deal with a couple of live music promoters every week. A tale of spin, spinners and spanners (that would be Tom Hallander playing gormless minister Simon Foster to perfection), In The Loop may not exactly be reinventing the wheel when it comes to politicial satire but it's a hoot nonetheless and not just when Steve Coogan replays Paul Calf. And just when you think it can't get any more foul-mouthed than Peter Capaldi as spinner-in-chief Malcom Tucker constantly blowing blood vessels, along bounds Paul Higgins (as his sidekick Jamie "The Crossest Man In Scotland" MacDonald) with some more inspiring insults.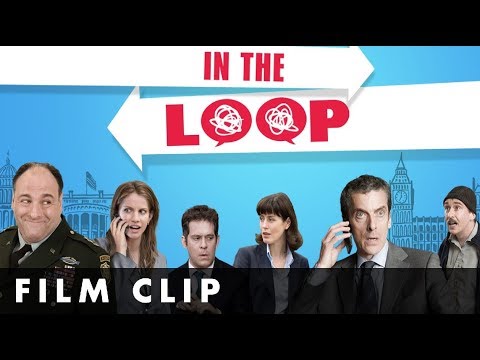 (6) A good-ish house to see The Virgins in action at The Academy on Saturday night as they turned on the downtown New York City hipster style for 34 minutes. A band who are better connected than the Dublin Bus timetable (especially this morning), you can't help but like their rough-around-the-edges tunes about various colourful metropolitan characters, especially when songs like "Rich Girls" come along with such splendid finger-popping grooves and the band have a lead singer like Donald Cumming happily prepared to walk the charismatic/chancer tightrope all night long. While there are moments when their louche pop inspires some some dreadfully rash thoughts to pop into your head ("dear God, it's the new Boomtown Rats/solo Sting/Razorlight"), there are others which simply remind you to find that Tom Tom Club debut album and re-read Anthony Haden-Guest's "The Last Party".
(7) It's not just celebrity sportscasters who are finding their way to On The Record this weather. I'm always amazed how some posts which I've long forgotten about keep getting repeat business. In this case, hello to all the (deluded) Oasis fans who are finding their way to their neck of the interweb woods. Please make yourselves at home and keep your feet off the furniture.
(8) I feel a bit of an addiction coming on. I speak of Breaking Bad, a TV series which a couple of posters here have talked about in the last few months and which I finally got around to checking out yesterday. Any show which begins with a fiftysomething chemistry teacher turned crystal meth maker standing in a pair of Y-fronts brandishing a gun in the New Mexico desert is OK by me.
(9) Think you have heard all you ever wanted to hear about Big Music v Pirate Bay? Well, what about the view from where the legal eagles are sitting?
(10) Who exactly in Team Duffy decided it would be a good idea if she got on her bike and went shilling for Diet Coke? Her live show with the yawnarama session musos was bad enough, but this take the biscuit and dunks (donks) it.
(11) A tune to start this week from a band featured on The Far Side and New Music last week. Behold, it's Tidal District!