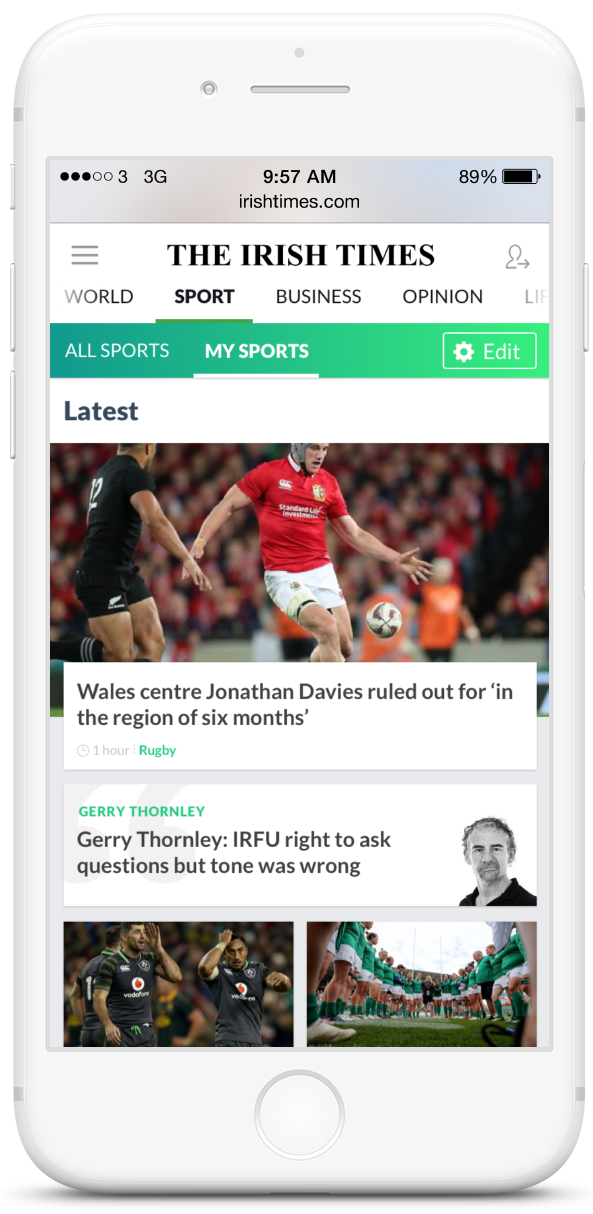 Introducing
My

Sports

Do you follow the Champions Cup but couldn't care less about the Champions League? Are you more Sam Maguire than Sam Snead?

Then My Sports is just for you

My Sports is a new mobile beta feature that lets you stay ahead of the action by customising your personal sport homepage.
3

Simple steps
1

Visit irishtimes.com/mysports on your mobile

2

Select your favourite sports

3

Enjoy your personalised sports homepage!
When you first visit irishtimes.com/mysports a welcome screen will introduce you to the features available on the page.
Tap the GET STARTEDbutton to begin selecting the sports you are interested in.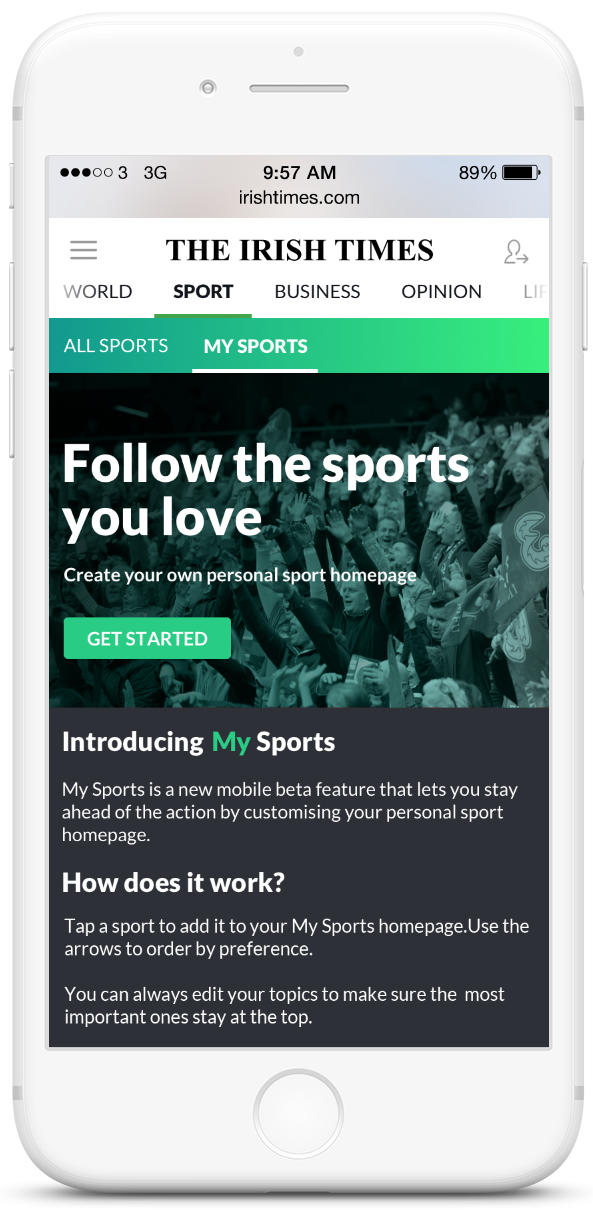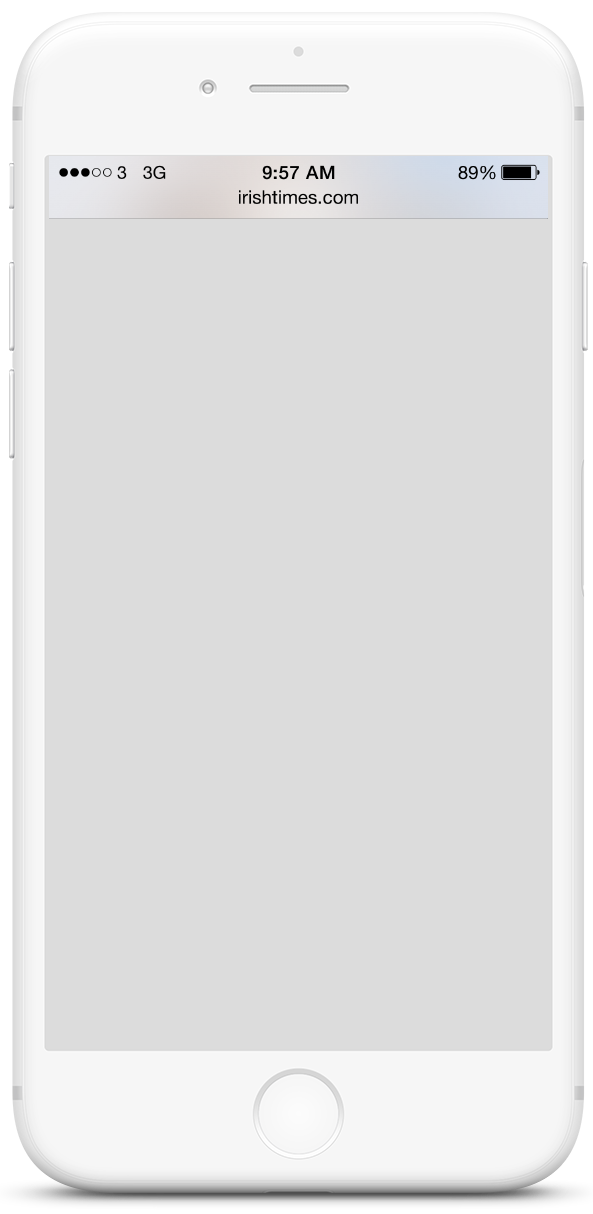 Tap a sport to add it to your My Sports homepage. Use the arrows to order by preference.
Once happy with your selection tap the DONE button.
Enjoy your favourite sports
Your new My sports homepage is now ready.
Remember, you can always edit your topics by tapping the EDIT button.