SXSW Music 2009 – it's all over now, baby blue
Let's call it Carnage On Sixth Street: The Sequel. Saturday night and it's coming up to midnight. I run into Nialler9 on Sixth Street, that couple of city blocks where all the SXSW madness goes on. It's like Bourbon Street …
Let's call it Carnage On Sixth Street: The Sequel. Saturday night and it's coming up to midnight. I run into Nialler9 on Sixth Street, that couple of city blocks where all the SXSW madness goes on. It's like Bourbon Street in New Orleans or Beale Street in Memphis or Temple Bar in Dublin but with more lunacy, luders and loons. Nialler and myself compare notes on what's left. A couple of days ago, dude was a SouthBy virgin. Now, he looks like he's just back from Vietnam. But the end is, remarkably, in sight.

The final day is always the one where you usually chill out a little. By now, you've seen the bulk of the bands you wanted to see and the final flurry of parties are nowhere near as crazy as the ones earlier in the week. There's time to linger over some huevos rancheros at Juan In A Million, check out some fine posters at Flatstock and revisit Waterloo Records one last time. You might end take a fancy to waltz up to Waterloo Park for the all-day Mess With Texas party
But as always, you're checking out bands. Here's the report card on the ones which stick in my mind as opposed to the ones I saw and can't remember anything about. I'm looking at you Amazing Baby and Wintersleep. Oh vey, it's the curse of 2 Many Indie Bands.
NASA: they've come to paaaaaaarty. Roadblock at the Cedar Street Courtyard as NASA rock the house. Naturally, there's no sign of the all-star cast from the album – and none of them send their apologies – so Squeak E Clean and Zegon just throw down the breaks. Still diggin' this tune, one of the shining lights from their "Spirit of the Apollo" album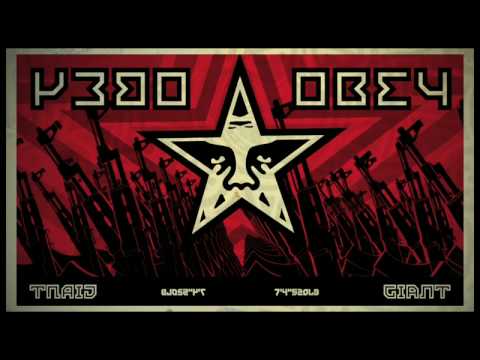 The Low Anthem: beautifully folksy tunes and sounds which are just perfect for a slow-motion Saturday afternoon. The Rhode Island crew's "Charlie Darwin", which you'll find on the last Rough Trade Shops collection, is one of many to fall for here
Iran: immense, jagged, punchy, experimental indie rock from the band who have TV On The Radio's Kyp Malone in their ranks (though he wasn't about for this show). Played a load of cool tunes from their current David Sitek-produced album "Dissolver", including the ace "I Can See The Future".
We Should Be Dead: four Limerick pop-punk kids who've relocated to Los Angeles in search of fame, fortune and good Mexican food. Lead singer decides that she's better off doing her thing from the middle of the audience and/or from the wooden ledge around the dancefloor. Sprightly songs punctuated by the right degree of cockiness. They'll take to the future like a duck to water.
The Knux: old school-style hip-hop from NOLA which reminds On The Record of a really cool act from the years gone by called The Goats. Hell, The Knux have even got their own "Typical American" in the shape of "Cappuchino"
Ty Segall: Fuzzyfreakypunkygaragerockrambalama from a dude who kicks out the jams with drums and guitar AT THE SAME TIME!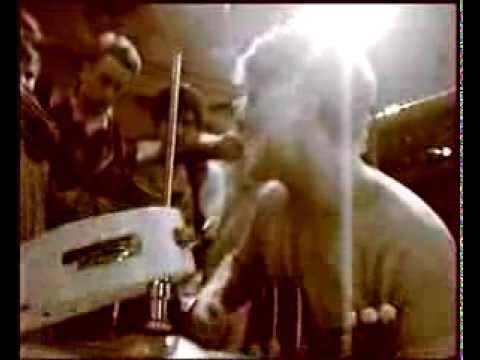 John Fairhurst: This is where I called it a night. A hotel conference room, a couple of dozen really drunk souls and a blues guitarist from Manchester laying down the law. It's a kalidescope of sound, sourced from the south (those Arabic flourishes) and the east (plenty of Indian ragas going down) and his own backyard (splendid English folk nooks and crannies explored). Here is "Obnox Stomp" from his current album "Joys Of Spring".