How can potential homebuyers clear all the hurdles and eventually end up buying?
It has become more difficult over recent years, with the average age at which people buy their first house rising to 39 — it was below 30 in the early 2000s — or into the early 40s for people buying on their own.
As prices have bounced back from the financial crash, and surged after Covid, many have simply been priced out. The latest figures from the banking sector show that the average income of a first-time homebuyer purchasing a new house is more than €90,000, while in Dublin the figure is more than €100,000. These are figures for household income, which is generally the salaries for two people in a household. Most first-time buyers are two people on decent incomes.
[ Subscriber Only: What homes can a 'typical' first-time buyer in Ireland purchase, and where? ]
[ Subscriber Only: Typical income of first-time buyers of new homes in State above €90,000 ]
[ The Irish Times view on latest mortgage figures: squeeze continues ]
Despite the challenges, many are succeeding — more than 14,000 mortgages were drawn down in the second half of last year, just below the 2007 record and the Government is trumpeting that 400 or so people are now buying a new home each week.
There are clear signs of longer-term strain in the market, going beyond the increasing age of first-time buyers, driven by social trends as well as economic necessity. The census results this week show that the proportion of owner-occupied dwellings has fallen from 70 per cent to a still-high 66 per cent over the last 11 years. Since 2016, there was a 1 per cent fall in houses owned with a mortgage and an 11 per cent rise in those owned with no mortgage. At one end of the market, younger people are scrambling to get on board; at the other, the older generation is paying off its loans and seeing its wealth rise as house prices rise.
The census figures also show the average house size in Ireland rising to 2.74 people — the average in more advanced European countries would be closer to two people per house, meaning that in Ireland there are tens of thousands of the "frustrated stuck" — people living at home or in shared rented accommodation who cannot afford to move out or move on. So what are the key hurdles for today's potential buyers?
Hurdle one: saving for the deposit
A deposit of 10 per cent minimum is required for first-time buyers. Saving €30,000-plus is not easy and typically takes some years. However, mortgage broker Michael Dowling says that far from the reputation many older people have of the spendthrift youth, those wanting to buy show "impressive discipline", often saving between 12 per cent and 15 per cent.
"In most cases, the deposit is not the major barrier," he says.
The exception is those in the rental market, particularly on newer leases which could involve monthly rent of €1,500 or more. Many of these are relying on family support, he says, and simply do not have the ability to save.
"Parental love is alive and well," says Karl Deeter, chief executive of onlineapplications.ie, as evidenced in financial support for children to get their first home, drawn from the record savings now in Irish bank accounts. This is often needed by renters who are now facing an effective "tax for having the wrong tenure type", he says. "Not everyone has parents to help fund them."
"In the past it was always cheaper to rent," one frustrated would-be buyer, Paul, now in his 40s and single, told The Irish Times. "But now because rent is so high I am left with no spare money to save for a deposit."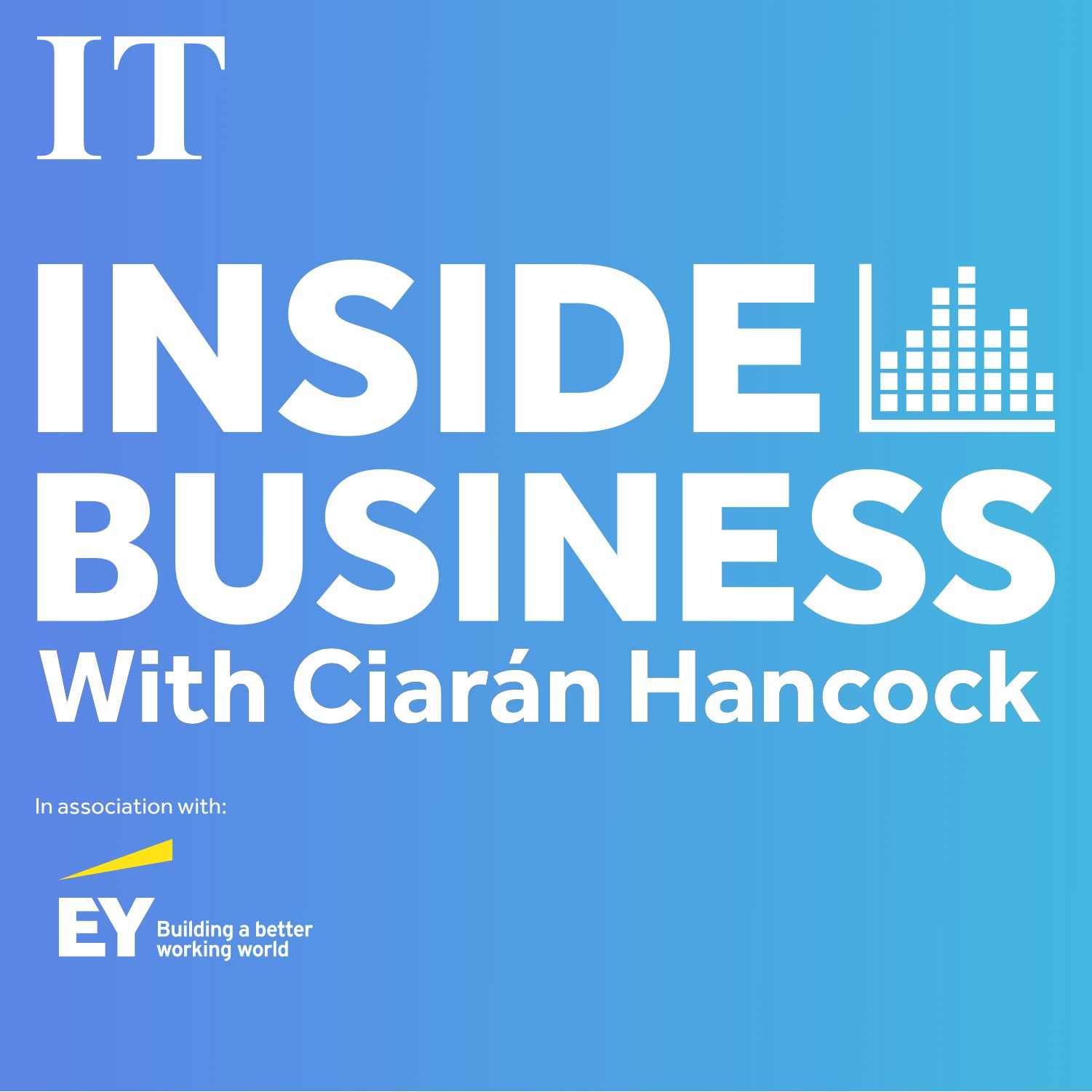 Has the Central Bank let down Irish mortgage holders?
There is one potential way out of the deposit dilemma for renters and others struggling to save, at least in relation to buying a new home. The State's Help-to-Buy scheme is a tax refund of up to 10 per cent of the purchase price or €30,000, whichever is lower. This can help buyers get over the deposit hurdle, though only for new homes and not second-hand properties. Generally, banks will accept that having paid rent over a period is evidence of loan repayment ability but those not renting would need to have a strong savings record. The scheme is only available for first-time buyers of new homes valued at less than €500,000.
Hurdle two: getting the mortgage
First-time borrowers can now generally borrow up to four times their income. The average earnings of €91,000 for a first-time buyer of a new home, as stated in the recent Banking and Payment Federation of Ireland figures, is no accident. Given average new house prices faced by mortgage purchasers of €375,000 shown in the survey, it is difficult to save a deposit and secure approval for the required loan on lower income, though State supports can help in some cases.
A buyer with an income of €80,000 could just about make it to the €375,000 new home average, with assistance from the Help-to-Buy scheme. Any lower makes it impossible unless the buyer qualifies for, and wants to avail of, the new State shared equity scheme which we will look at below.
The sums are more challenging again in Dublin. Here, the average value of a new property bought through a mortgage loan in the second half of last year was €440,000. Take away the 10 per cent deposit and an income of €100,000 is needed to secure a loan to cover the remainder of the purchase price. With the Help-to-Buy Scheme, earnings of a little over €90,000 might just enable the gap to be bridged.
With the average full-time income now about €48,000, it generally requires two incomes to buy, though there are a small group of well-off people, many with top jobs in tech or senior executives in areas like finance, who can afford this, as well as investors.
Buyers must also show they can repay as borrowing costs rise and higher interest rates are reducing affordability. Banks now have to "stress test" mortgages to ensure borrowers can afford to repay at a rate of about 5.5 to 6 per cent. This can be a high bar for those where income levels are tight.
There are also different markets. Prices — and, as a consequence, average incomes — are lower for first-time buyers who buy second-hand homes. The average income of people securing mortgages to buy existing homes is €74,000 and the average price is €290,000. In many cases, the properties being bought are outside the main cities and towns and are therefore cheaper. There are few new homes in many rural counties, beyond self-builds. There are cheaper second-hand prices in cities and towns also, but not too many and most require significant investment. New homes used to be cheaper, on average, than second-hand homes, as Karl Deeter notes, but in many cases shortages of land and regulations on new building have meant this has been reversed.
What about those who are on what might be called lower-middle incomes, unable to borrow enough to buy in a city where they work? Two people on €35,000 incomes, for example, will struggle to buy in Dublin. The Government has tried to help this group through a new State equity arrangement, the First Home Scheme, again available only on new homes valued up to €475,000 for Dublin and Cork houses and generally about €325,000 to €375,000 elsewhere.
Under this, the State takes an equity stake of up to 30 per cent — or typically up to 20 per cent for those also accessing the Help-to-Buy Scheme. To qualify, buyers must take out the maximum mortgage of four times their income. The scheme does involve some restrictions on homeowners and an obligation to pay a service charge, based on the equity stake, after year six. It opened in the middle of last year and to date 1,700 applications have been made, with an average value of close to €70,000 — a sum which would significantly increase options for buyers who qualify.
Hurdle three: finding a house
One thing is clear. The key problem remains the lack of supply.
"Supply is by far the biggest barrier for many," says Dowling.
New home supply is still well below demand and turnover in the second-hand market remains well below what a normal market would show. Typically, about 4 to 5 per cent of a well-functioning housing market would be sold every year — in Ireland, it is 3 per cent or less in some areas. Estate agent Sherry FitzGerald warned earlier this year of a further fall-off in second-hand housing supply, notably of cheaper homes in Dublin.
[ Planners refuse 98 homes in Greystones because town has 'already hit population target' ]
[ Department of Housing had to return more than €380m to exchequer amid underspends ]
[ Dublin councils paying up to twice as much for social housing than regional counterparts ]
Would-be buyer Paul, in his 40s, says: "There are so few houses available, even for someone earning a good living. There are some apartments but very few houses … you are stuck in a rental situation [and] you can't buy because it is so hard to find a new home."
Others tell a similar story. In Dublin, there has been a lack of new-build houses and up until recently, most new buildings have been build-to-rent apartments. Second-hand houses within financial reach are scarce and many would require significant funds to do up. As one potential buyer reported, many modest second-hand dwellings, before the Covid-19 pandemic, were costing about €275,000 and would require at least another €75,000 to make them habitable. Post-Covid, the price surge — an increase of more than 20 per cent across the market — pushed many of these into the €325,000 to €350,000 range. One option for those priced out of the market, of course, is to look to cheaper rural locations and some towns around Ireland are trying to cash in on this trend.
Those who have bought at higher prices may now face challenges as interest rates go up, meaning that — along with creche fees for those with children — large chunks of disposable income will be gone. Even after purchasing, the juggling continues.
For those who can't get on the ladder, the longer-term issue of how to accumulate a lifetime asset — a house — looms. In a normal market, rental costs would be lower, allowing cash to be diverted into savings.
In the Irish housing market, however, not much is normal.