When Paul McCann told his four children that he was leaving Grant Thornton after 22 years to try his hand in a role outside the firm, two of them started crying.
"Your identity is wrapped up with that, and theirs is as well. They're used to going to the Christmas parties and going to friends. It was a big deal for us all. I love Grant Thornton and still refer to Grant Thornton as 'we'," he says, now sitting in the chief executive's office of Irish tech company Ergo, where he has been for the past 17 months.
Ironically, Ergo's auditor is Mazars, a big rival of Grant Thornton among the second tier of Irish accounting firms. Grant Thornton were auditors until McCann became Ergo's chairman in 2015.
When is he changing back? "Ha ha," he chuckles. "Mazars do a good job. When I went on the board here we had to resign as auditors."
The last time we met, McCann was preparing to step down as managing partner of Grant Thornton in late 2017, after five hugely successful years leading the firm. Managing partners usually depart accounting firms when their term is up but McCann's plan at the time was to return to client work in its financial services unit. If it didn't work out, he'd move on.
So what happened?
"I went back into the rank and file and that was fine. But I was coming up to 22 years in the firm and I kept being introduced as the former managing partner. I was like the artist formerly known as Prince. If you stay you're going to be introduced for what you were for the rest of your career. So I wondered could I go somewhere else and lead and do something else.
"I suppose when you've led a firm and you've been making a lot of decisions, and then you're not, you're kinda wondering: 'Can I do that again somewhere else, and would it work out?' Then you reach the conclusion that if you don't try, you'll never know. But it wasn't easy. It was one of those tough decisions."
McCann was also approaching 50, a landmark birthday that also played a role in his thinking at the time. He made the leap in 2020, joining Permanent TSB as its interim chief financial officer around the time the Covid-19 pandemic hit.
Banking is intellectually challenging and I really enjoyed it. There's a lot of good people in there trying to do the right thing
PTSB was a client of Grant Thornton, and McCann "offered" his services to Eamonn Crowley, who was stepping aside from the CFO role to become chief executive of the bank. "It was great," he says. "I really liked my time there, really identified with the PTSB brand and I had a blast. Banking is intellectually challenging and I really enjoyed it. There's a lot of good people in there trying to do the right thing."
He spent 16 months in the role, but was there ever the chance to stay on permanently?
"No," he laughs, "they never asked me, disappointingly. I started talking to John Purdy then about the possibility of me coming in here as CEO, and we ended up agreeing that, which was great."
In September 2021, McCann and Purdy, a co-founder of Ergo in 1993, swapped roles, with Purdy becoming its non-executive chairman.
Ergo started out providing toner cartridges to the market, but has morphed over the years into a broad-based technology services company with 16 different strands to the business, all focused on IT.
"That would range from print right down to IT resourcing [recruitment] right down to cloud and data storage solutions to our digital practice, which is software development and applications. Our goal is to be a trusted adviser to the Irish CIO [chief information officer] and to help with all the various issues they are facing," says McCann.
Clients include global fund manager Mediolanum, AIB, housebuilder Cairn Homes, aircraft lessors AerCap and SMBC, Boston Scientific, Elavon and a "cross section of the public sector".
The biggest unit in revenue terms is its licensing advisory practice "advising companies if they have the right software licensing", while the fastest growing is its digital practice, which is focused on "custom software development and around Microsoft dynamics".
Competitors include Switzerland-based SoftwareOne and Irish rival Version 1, he says. The company employs about 700 staff, with offices in Cork, Limerick and the US, and recent acquisitions in Romania (20 staff in Cluj) and Columbia (70 staff). About 200 of that number would be in its IT resourcing business, with people working under contract in client companies.
Sixteen revenue units sound like a lot for a modern-day technology business, but McCann says its strength is its "breadth and diversity".
"If you're a CIO, increasingly your business is becoming more complex and pressurised, whether that's a cyber security threat or staffing or data storage or getting the right applications for your business. You could go to lots of different providers, and that's what used to happen in Ireland, but increasingly the solutions are a bit more multidisciplinary. Also, as the client gets bigger, you need to make sure you're not dealing with a multitude of service providers.
"So I think it works, and our clients think it works. It takes time to gain knowledge of a client, understand the business they are in, what their plans are, how decisions get made. It's good when you know that about a client and you can work with them across a number of practices. That's the proposition, if you like."
I really like John, I could go out with him every night of the week. But our main thing is that I respect him and he respects me
Purdy is a hugely successful entrepreneur and helped build the business from scratch. This was his vision. How hands-on is he now, and how is the dynamic between McCann as CEO and Purdy as chair?
"He's our non-executive chairman and he's very active in that regard," says McCann. "I'd say he found it hard at the start as we changed roles. I've known John since 2007 and there would be a huge amount of respect between us. I really like John, I could go out with him every night of the week, he's really good fun. But our main thing is that I respect him and he respects me and that's a really good start.
---
CV
Name: Paul McCann
Age: 52
Lives: Clontarf, Dublin
Family: Married with four children.
Something we might expect: He's sports mad, music mad.
Something that might surprise: "I love Lionel Richie. He's king." His favourite song? "All Night Long. Has to be."
---
"Touch wood, it's working well. I feel supported. He challenges me and questions me in a positive way about the way I'm thinking and it's working really well at the minute. He's great in terms of his contact base and bringing in work."
McCann says his brief is to "grow the business", and he has a "small hope" that he can build it to a size where it could have a "small flotation".
"I really liked that part of PTSB, talking to the public markets. You spent three days a quarter telling your story to your shareholders, and if you're passionate about what you're doing, which I was in PTSB and I am here, I don't see that as a chore at all. I found, in that role, shareholders were very positive and supportive."
He also feels that being a listed company "would help the business" in terms of its standing and reputation with clients. "But we're a million miles off that. We need to be bigger and more profitable for that to be a realistic prospect. Whatever happens in terms of ownership, nothing will happen unless I can grow the business. That's the first thing."
We probably need to be north of €20 million EBITDA before we'd be considered. So we've a way to go before that's on the radar
For the year to the end of March 2023, McCann is forecasting revenue for Ergo of €194 million (up 67 per cent on a year earlier) with EBITDA (earnings before interest, tax, depreciation and amortisation) of €7 million to €8 million. About €17 million of revenue comes from the United States, an increasingly important market for the business.
What size would Ergo need to be for a stock market flotation?
"We probably need to be north of €20 million EBITDA before we'd be considered. So we've a way to go before that's on the radar. And I'm not saying that we would and it hasn't even been discussed at board level. But it's something that I think is a possibility."
He would "prefer" to float in Dublin if it does happen, but says it's likely to be three or four years before it would get to €20 million-plus EBITDA, and that's with a strong wind at its back.
About two-thirds of its income growth in the current financial year was organic with the rest from acquisitions. More deals are "part of the plan", but they "can't be the only plan. If that's your only plan, it's not a plan. It has to be part of the plan".
His plan is that there will be no deals this year, with the company focusing on "bedding down" its acquisitions in Romania and Colombia from last year. "I would see us looking to buy again in 2024," he says.
Sounds like a good plan.
McCann says deals could be funded from retained earnings as it moves towards €10 million EBITDA, its banker AIB, who are "very supportive" and "we'll see if need to raise money as time goes on but it won't be this year".
The tech sector has retrenched in recent months and there are warnings of recession in many of the world's major economies. How is this impacting on Ergo?
"On the plus side, it's slightly easier to find people," says McCann. "And obviously we're recruiting. In 2022, we hired nearly 80 people, aside from acquisitions. We're cautious and we're watching what happens, and what we're hoping is that this is a correction and 2023 is a bit more cautious for our clients but it will return [to growth] in 2024. But we'll have to wait to see."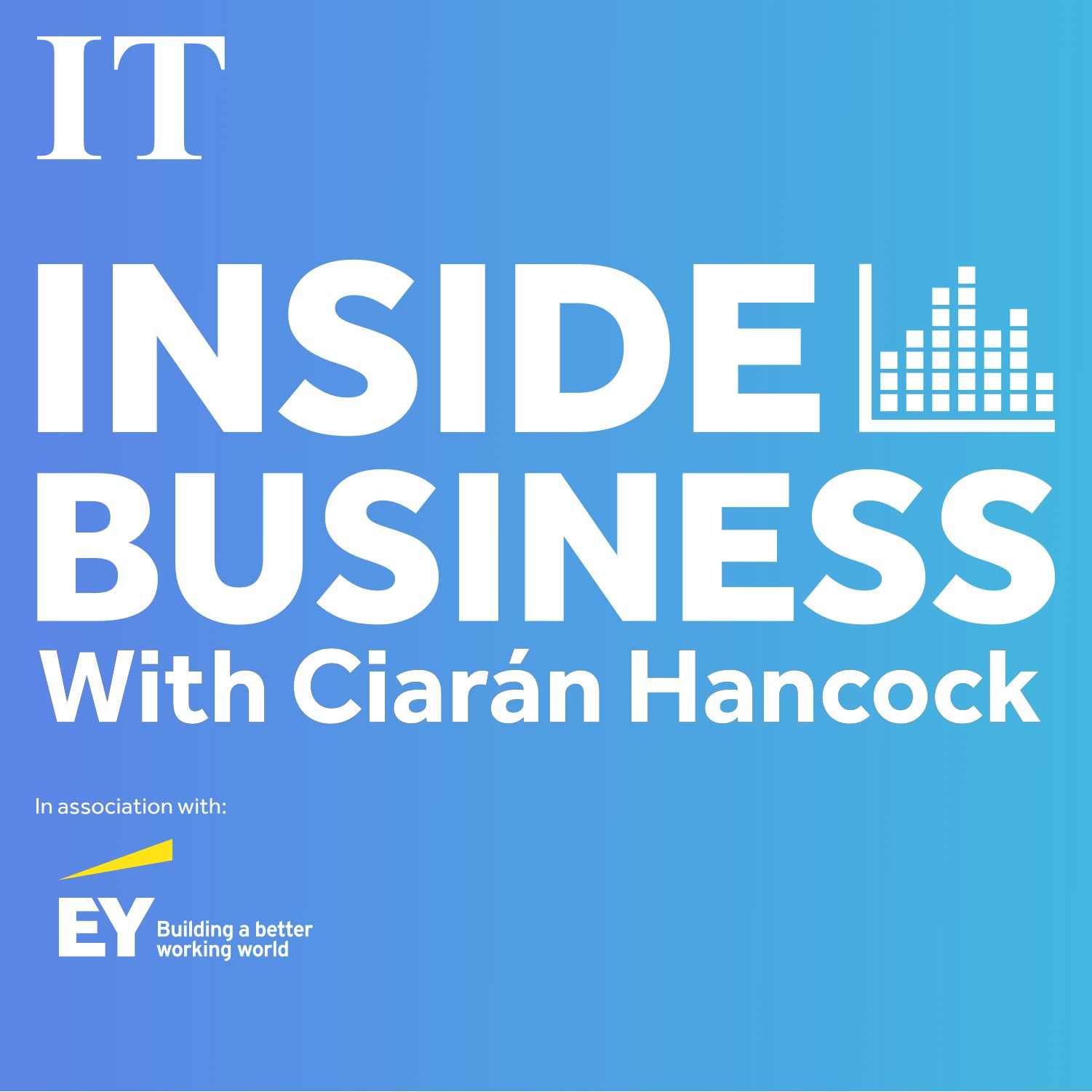 Has the Central Bank let down Irish mortgage holders?
Brendan Burgess joins the podcast to explain his critique of Central Bank policy on mortgage interest rates. It comes after Central Bank governor Gabriel Makhlouf told an Oireachtas committee that Irish banks should increase interest rates to reflect increases applied by the European Central Bank. Plus: Cliff Taylor and Eoin Burke-Kennedy look at the latest economic trends.
McCann was one of the country's leading insolvency practitioners in his former life with Grant Thornton, and is still involved with "finishing" off some of those assignments. "It takes up a bit of time," he says.
Perhaps the highest profile was his appointment in 2010 as joint administrator of Quinn Insurance Ltd, which was part of Sean Quinn's business empire.
What stage is that now at? "It's winding down. Not a huge amount left," he says.
McCann says he didn't watch Quinn Country, the recent TV series about the businessman. "We're now 11 years on. I just didn't, I don't know why. It was a time in my life. It's not something that I'm overly interested in now. That was then. I had a great career on the restructuring side of things ... it was a good time for me professionally, but I see it as in the past."
His view of Quinn? "He's smart, he's driven. Flawed, I'd say."
McCann met Quinn at the time, but says he never experienced any major issues. "Some people didn't make us feel welcome, but we didn't have any of the things that happened subsequently."
McCann has moved on and is "really enjoying" his current role.
"It's a great company to work for, it's a great culture, and it's a grounded culture. It's real Dublin. You have to be able to give a slagging and take a slagging, which I really like. Take work seriously but don't take yourself too seriously, stay grounded and stay real. Ergo has a lovely culture, and I need to make sure we evolve and don't lose that."