Fifty-eight years before Roy Keane called Mick McCarthy a 'c***,' and a 'w***er,' the Battle of Saipan claimed the lives of 50,000 soldiers and civilians, including thousands of mass suicides sparked by Japanese misinformation about the barbarity of the invading Americans.
Or so we've been told by the victors, who tend to write history.
This is an oral account of a phoney war, where nobody died and everybody lost, with the factual record diverging over the past two decades depending on each person's perspective.
"We had a lovely day yesterday, we went up to Suicide Cliff and learned the history," Roy Keane told The Irish Times on May 23rd, 2002. "I enjoyed that, that's the nice side of it, but I keep saying to everybody we're here to prepare for the World Cup.
"I was going to go back up there today to that cliff!" Keane laughed. "Add an Irishman to the list."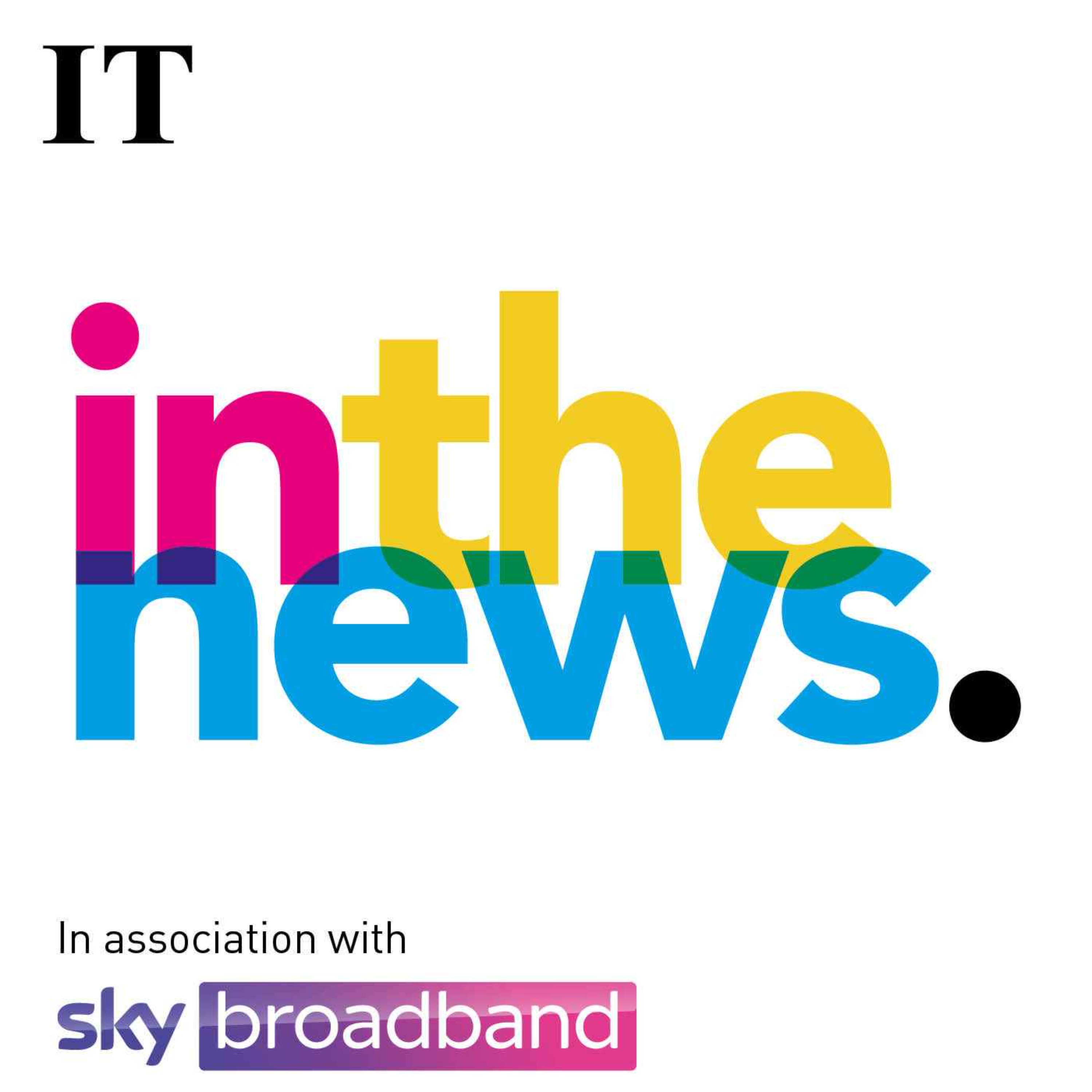 A volcanic eruption and Roy Keane is sent home: the second of three episodes looking back at the Saipan controversy of 2002
Warning: contains explicit language
Saipan – the actors
Mick McCarthy – Republic of Ireland manager Roy Keane – Republic of Ireland captain Malachy Logan – Irish Times sports editor Paul Howard – Author of 'The Gaffers' and 'Triggs' Bertie Ahern – An Taoiseach Johnny Fallon – Republic of Ireland kitman Tommie Gorman – RTÉ news and current affairs Liam Gaskin – McCarthy's agent and friend Jason McAteer – Right midfield (interview via LV Bet) Kevin Kilbane – Left midfield Chiedozie Ogbene – Age 5
Q. You hate the loveable Irish thing, don't you?
A. I suppose so. I accept it, I'm as Irish as anybody, but this has been going on for years. Training facilities, travel arrangements. It's easy to pass the buck. Everyone here does it. You got to prepare properly though, it's hard enough as it is. If I opened my mouth every time there's something wrong, I'd need my own newspaper.
Paul Howard: The relationship had gone bad probably from the time of Niall Quinn's testimonial when Keane was a no show and McCarthy was asked where Roy was and he said, quite pointedly, 'I've no idea.'
Mick McCarthy (text msg): Hi Gavin. Thanks for asking but no thanks. Regards, Mick.
Johnny Fallon: If we had the Aviva surface and all the kit arrived, I still think we would have had the same problem. All that added to it, but it wasn't the reason.
Bertie Ahern: That famous interview was with your paper, wasn't it?
On Wednesday, May 22nd Tom Humphries – a once-prominent sports writer who has not written for The Irish Times since 2011 and was let go in 2017 after pleading guilty to offences including the defilement of a child – filed a straight Q&A interview with Roy Keane.
Emmet Malone (Irish Times soccer correspondent): The piece was supposed to run on the Saturday but Paul Kimmage had also interviewed Keane for The Sunday Independent and I certainly thought that if the quotes he had were as strong then the Indo would want him to deliver early to get in first. Malachy Logan, the sports editor back in Dublin, clearly shared the same concerns when I mentioned it.
Malachy Logan: I realised that this stuff was dynamite. We could be sitting on the interview until Saturday and the Indo wipe our eye. So a decision needed to be made. I talked to the deputy editor of the paper, Pat O'Hara, and told him 'I want to go tomorrow [Thursday].' Not the following Saturday when the team would be in Japan. We did not want any spin on it whatsoever. It was Roy Keane in his own words. Not one intro line. Nothing. Interview, bang, so nobody could accuse The Irish Times of having a prejudiced view. The decision had to be made about how the story would be treated on page one of the paper and it was as close as you'll ever see to The Irish Times 'going big'. It was in the embryonic days of irishtimes.com and only the first half of the two-page spread went online.
Paul Howard: I don't think Mick McCarthy would have read that first bit and thought, 'Fucking bastard' and then read the second page and gone 'Well, he said a couple of kind things'. I think they were daring each other at this point.
Malachy Logan: By the time I got up the next morning yer man was thrown out of the squad and I was bombarded with calls from other media outlets. I remember the kids were fascinated when a German TV crew turned up to interview me in the back garden. Everyone was looking for a slice of the action. It was an extraordinary period.
Johnny Fallon: We had a day off and we were on the beach and I remember putting cream on Roy's back before his ramble with (physio/agony aunt) Mick Byrne. He seemed kinda okay. Maybe it is the great mask he wears.
Paul Howard: Mick felt really undermined by what Keane said about players, about his own team-mates, in the interview.
Johnny Fallon: I met Mick in this 'Garden of Gethsemane' outside the hotel and he asked 'Did you see this article?' I said 'no' but I had because I rang home.
Kevin Kilbane: Before it all kicked off we went to the see Spider-Man. Me, Jason, and Lee Carsley. We knew a piece had come out and that there was a shit-storm back home.
Johnny Fallon: You have to know Mick, he is very straight and sometimes that straightness overshadowed practicality. A more calculating fella would think 'Leave it until we get to Japan' but Mick was like 'If it was Jason or Gary Kelly, I would pull them, why should I not pull Roy?' He had asked the players not to speak to the press.
Paul Howard: It was totally calculated to end it. You don't confront your captain in front of his team-mates, especially when it is Roy Keane, thinking he is going to back down. 'You made some good points there Mick, I'll watch that in future.'
Liam Gaskin: Mick is not a devious man. He is black and white. That's why we are good pals. We see life for what it is, there is fuck all grey, you are right or you are wrong, you say it or you don't. When that article appeared I didn't understand the importance of it initially but I said to Mick, 'He did that deliberately.'
Kevin Kilbane: I remember the row clearly. I roomed with Niall, which means you are always a few minutes late for dinner. We thought we were the last two down but Stevie Finnan came in after us. Stevie sat on the other side of Niall and then Roy came in, and Roy is never late, so he sat down next to me. All the other lads were on two big tables, with us four on our own. We were just chewing the fat, talking about Spider-Man rather than the article, but then Roy said 'It is going to go off tonight.' And I said 'What do you mean?' but he cut me off.
Johnny Fallon: We were sitting around for about 10 minutes and the tension was building because we knew something was coming. We had our food and then the band came in singing and we couldn't get rid of them.
Kevin Kilbane: There was a guy playing Hawaiian music on a Spanish guitar next door. He was great. So before the meeting Gary Kelly went out and got him into the room. Gary and a couple of lads were dancing on the tables. The room was going crazy when Mick walked in.
Johnny Fallon: Mick came in with Taff Evans and Packie Bonner and he had a big black notebook with the newspaper article.
Kevin Kilbane: Mick is just standing there waiting for the guy to stop playing, and he obviously knows what is about to happen, and Roy is just sitting there, waiting, because he also knows what is about to happen. But the room is buzzing until Mick says 'thanks' to the guitarist and in a split-second everyone goes dead silent.
Johnny Fallon: Mick didn't get two words out of his mouth before it started.
Kevin Kilbane: Mick was on my right-hand side, so I had to slide around in my chair to see him, and with Roy over my left shoulder, it felt like Mick was looking at me but he was looking straight at Roy. He pulls out a few A4 sheets and says 'Roy, I want to address this. I think you owe the players an apology for this piece.' And Roy says 'Apologise for what?'
Niall Quinn (autobiography 2002): "It is the most articulate, the most surgical slaughtering I've ever heard."
Johnny Fallon: I was looking around at big names in the room thinking 'come on lads, somebody say something'. Within a minute it was out of control. Everybody was shocked. Their jaws dropped.
Mick McCarthy (World Cup Diary 2002): "For about eight minutes I am every expletive imaginable from c*** to w***er. I have never seen any human being act like this before. He is delirious."
Johnny Fallon: He was calm, he wasn't shouting or screaming. He was Roy. Calculating. Mick hardly got a word in, seriously.
Kevin Kilbane: It went on and on and on. Roy took it that Mick accused him of feigning injury for the second leg in Iran. That wasn't said. Mick said he went back to play for Man United the following Saturday, which he did. Roy did say, 'You had an agreement with Alex Ferguson that I was only going to play one game.'
Mick McCarthy: "Eventually Roy starts to repeat one question. 'You want me to piss off, don't you?' He has a point. I have had enough. He has crossed the line. I tell him to go. He tells me to 'stick the World Cup up my f***ing arse.'"
Kevin Kilbane: Mick said 'Roy, where are we going from here, because it is either you go or I go and I am going nowhere.' Roy stood up and said 'all the best', shook hands with Stevie Finnan and then he walked.
Johnny Fallon: I've seen bigger rows in dressing-rooms where there was a shemozzle and players were pulled apart. My big problem was everyone else was like rabbits in the headlights.
Kevin Kilbane: Maybe I should have spoken up. I'm sure everyone in the room has had that feeling but – putting myself back in the situation after 20 years – it escalated so quickly. There was a bit of shock. Later in my career I would have done something. And I have, on several occasions, stepped in when a player and a manager are going for it.
Niall Quinn: "We look at Mick, who is still shaken and white. How the meeting didn't end in physical violence is the mystery of the thing for us now."
Liam Gaskin: I believe he needed a reason to get out. He knew you cannot criticise your team-mates or your manager. If Mick had stood back from that and not addressed it directly the Ireland team had no hope, Mick would have had no control, it would have been Roy's team. Mick may as well have gone home on the next plane.
Johnny Fallon: I know Roy paid 20 grand for flights for his family. He didn't want this to happen. It's the World Cup.
Paul Howard: I think McCarthy wanted him gone. Absolutely. Keane was going, and then he changed his mind and he was staying. All that messing around, I think McCarthy just decided it would be better not to have this distraction.
Kevin Kilbane: Maybe the most experienced players – Stan, Alan Kelly and Quinny – felt they could have done more and should have done more but, really, it almost felt like we should not have been there. It should have been done privately. It might have still happened the way it happened, but do it in a room, with Mick Byrne maybe as the middle man.
Johnny Fallon: It was very fixable. But the problem was we were leaving the next morning. I knocked on Roy's door later but he didn't answer so I slipped a note under it.
Jason McAteer: I tried to talk Roy out of it. It was his decision.
Johnny Fallon: Once we left the island it became really difficult.
[ This is a six-part series. Read parts I and II here ]