Fifty-eight years before Roy Keane called Mick McCarthy a 'c***,' and a 'w***er,' the Battle of Saipan claimed the lives of 50,000 soldiers and civilians, including thousands of mass suicides sparked by Japanese misinformation about the barbarity of the invading Americans.
Or so we've been told by the victors, who tend to write history.
This is an oral account of a phoney war, where nobody died and everybody lost, with the factual record diverging over the past two decades depending on each person's perspective.
"We had a lovely day yesterday, we went up to Suicide Cliff and learned the history," Roy Keane told The Irish Times on May 23rd, 2002. "I enjoyed that, that's the nice side of it, but I keep saying to everybody we're here to prepare for the World Cup.
"I was going to go back up there today to that cliff!" Keane laughed. "Add an Irishman to the list."
Saipan – the actors
Mick McCarthy – Republic of Ireland manager Roy Keane – Republic of Ireland captain Malachy Logan – Irish Times sports editor Paul Howard – Author of 'The Gaffers' and 'Triggs' Bertie Ahern – An Taoiseach Johnny Fallon – Republic of Ireland kitman Tommie Gorman – RTÉ news and current affairs Liam Gaskin – McCarthy's agent and friend Jason McAteer – Right midfield (interview via LV Bet) Kevin Kilbane – Left midfield Chiedozie Ogbene – Age 5
Part I: "The whorehouse of the Western Pacific" – Fifa official, May 2002
"I'm banging my head against a brick wall regarding certain issues about this trip. This trip is the tip of the iceberg. From the training facilities to all sorts." – Roy Keane
Bertie Ahern: The team left the airport the day of the general election (May 17th). I recall sitting with Roy Keane on the steps, of all places. I had a grand chat with him but he wasn't exactly mixing with the others.
Tommie Gorman: It was like a busman's holiday. We are all in this together. Saipan was done as a commercial deal. They got it at the right price.
Paul Howard: How they ended up there is such an Irish story. Ray Treacy met a fella at an airport called John White who was an ex-pat Dub living out there.
Bertie Ahern: I think Roy was in bad humour going out. As you would be after a long season. It was a pity some of the senior officials weren't there at the time.
Kevin Kilbane: I don't know what it was, but the night before, when Roy arrived in Dublin, he was pissed off. And he wasn't happy on the plane either. Even by Roy's standards, there was something wrong.
Johnny Fallon: I'm gonna get murdered for this, but Saipan was idyllic. If you are ever going on holiday, and you have money to spend, that's where you go. Beaches to die for. Hyatt overlooking the Pacific Ocean. I'm a fella from Cabra so it was a bit out of my league. Two chefs on call any time of day. Then we get on a bus to go to a shit training ground.
Bertie Ahern: This whole thing should have been avoided.
Johnny Fallon: The pitch was so simple to do and it wasn't done. Even go up and cut the grass every day or find an American Football all-weather pitch because we may as well have been in the 51st state.
Paul Howard: There was a roaring sex trade on that island.
Liam Gaskin: Mick wanted to bring the journalists together. He wanted a good working relationship with them and the players. They had a BBQ one night and it was like gamekeepers turned poachers and yer man hated all that.
Bertie Ahern: The problem wasn't that anyone forgot the footballs and the goals, that's not correct. The problem was one group thought this was R&R and the others thought it was detailed preparation for the World Cup. Of course Roy flipped when he saw that was not what was on offer.
Jason McAteer: Would I go back and change anything? No, because I think the best intentions were always there. Would I go to Mick McCarthy and say don't invite the press to this BBQ we are having? Well, no, because there was a relationship with the press back then – we weren't enemies. There was no need to worry about what so and so was going to write because he was our mate. We were all in the same boat, all trying to strive towards the same thing. I could understand why Mick wanted to have that environment because we were all trying to be one big team, whether that's the media or the team itself.
Paul Howard: Roy has committed himself to this ascetic lifestyle. He is not drinking, he is eating the right things, he is the ultimate professional. And the rest of the players are behaving like the early career Roy Keane, when he was carrying on and missing the bus. He was on a completely difference psychic plane to the rest of them going out there. And then when the gear doesn't turn up and the pitch is bad, it's just more of the same old 'Paddy Irish' thing that he absolutely hated.
Johnny Fallon: In hindsight Roy should have said he was injured and met up with us in Japan.
Paul Howard: The Sunday Tribune sent me to Saipan five years later to do a piece. The pitch was still awful but what struck me was it was a sex island. Any time I left the hotel for lunch I was joined at a table by a woman trying to chat me up. There were three US navy ships moored off the coast and on shore leave the sailors would come in and there was a very vibrant and lucrative prostitution scene. That was quite clear. I'd say Roy Keane got off that plane and sniffed exactly what I sniffed. This isn't where you go to prepare a team for a World Cup.
Johnny Fallon: Roy wanted to go home on the Sunday, the Monday and the Tuesday. There is so much stuff buried in this.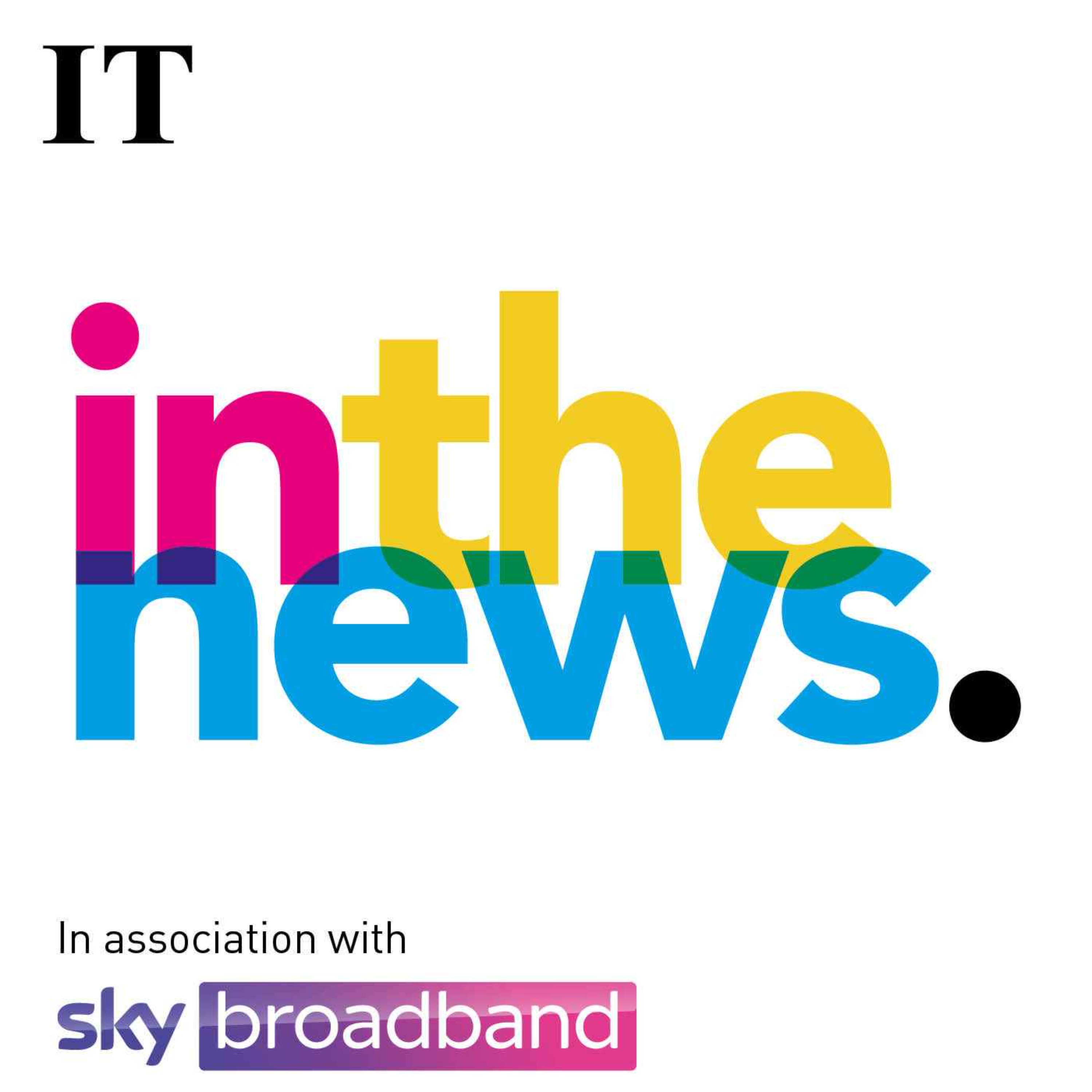 Roy Keane, Mick McCarthy and the pain of Saipan, 20 years on: the first of three episodes looking back at the controversial events of 2002
Part II: Mick and Roy, a brief history
Q. But you were asked to write a piece for the Niall Quinn testimonial programme and declined?
A. "Yeah, with Cathal Dervan. No way. Not with Cathal Dervan. The same man who three or four years ago insisted the fans boo for me."
Paul Howard: McCarthy was Jack Charlton's head boy and Keane didn't have any respect for Jack. Even from a playing point of view, we had that golden era for centre halves, but under Charlton it was Mick McCarthy and Kevin Moran while Mark Lawrenson and Paul McGrath were in the centre of midfield. I think Keane just looked on that as rank idiocy.
Liam Gaskin: Me and Roy did not get on. I didn't talk to him and I made it quite clear I didn't have any time for him. He was just a caustic character.
Paul Howard: At the 1994 World Cup Keane was asked to do a press conference and say he did not have a row with [assistant manager] Maurice Setters. I think Keane hated himself for going along with that, because it was not a very Roy Keane thing to do. Like John Lennon apologising for saying The Beatles are bigger than Jesus.
Liam Gaskin: I remember after the Steve Staunton and Tony Cascarino testimonial [in 2000], which I sponsored for a client, I was heading to the jacks in Jury's and just as I was going past the players I said 'good game today' and it wasn't a good game, it was a shite game, and Roy said [Cork accent] 'It was a shite fucking game.' So I said 'I wasn't fucking talking to you, I was talking to Steve. You had a good game today Steve, well done.' And I just walked on. From then on we didn't have dialogue.
Kevin Kilbane: We had all heard the stories. There was a bust-up once on the floor of the team hotel and Mick came out of his room and Roy told him to get back into his room. The relationship was fractured, to say the least, but everyone needed Roy to play. You could never leave him out. He was our number one.
Paul Howard: It started with the very first match of that qualification campaign, where McCarthy was delighted with the 2-2 in Holland while Keane was furious that they let a lead slip. That was the theme of the whole campaign – McCarthy was carrot and Keane was stick. That was the book I was supposed to write.
Liam Gaskin: I personally feel when we played the Dutch and drew three-all [score was 2-2], and we were three-one [2-0] up at one stage, I was at the game, and I feel Keane was responsible for the draw because he kept coming into defence and causing confusion instead of playing up field. This was my personal opinion, watching it. There was one obvious incident where he went for the ball or Stephen Staunton [sic] was to go for the ball and between them they fucked it up and the Dutch got a goal.
September 2nd, 2000: On 71 minutes, Ireland lead 2-0 when a Dutch throw clears Keane's leap, hitting Gary Breen's chest and falling for Patrick Kluivert, who lays it off for Ronald de Boer to whip a cross to the back post where Jeffrey Talan's diving header beats Alan Kelly to make it 2-1.
Kevin Kilbane: Roy was immense that night in the Amsterdam Arena. He set the tone for everything we did.
Paul Howard: I signed up to do 'The Gaffers' book after the second Holland match in 2001 but I thought it was going to be about this manager and this captain who didn't like each other, yet somehow it worked. I had to start the book from scratch when I arrived in Japan.
Tommie Gorman: There was a great competitor in McCarthy. I don't think it was ever the case of McCarthy not having a desire to win. It was a wider issue with the FAI and Keane knew he was running out of time.
Kevin Kilbane: I always played better when Roy was on the pitch. Portugal at home, we were absolutely outplayed and managed to scrap a draw because of him. The Cyprus game away, when we came away with a four-nil win because Roy was amazing. He was probably the best player in Europe at that time. World XI, he was first in the team. People talk about Scholes and Gerrard but Roy was better. Make no mistake about that.
Johnny Fallon: I think Roy's biggest gripe was with Taff [McCarthy's assistant coach Ian Evans] rather than Mick.
Paul Howard: There was that Lorraine O'Sullivan photograph of Keane and McCarthy after beating Holland match at Lansdowne Road, and the horrible body language between them. In real time it was exactly the same. She captured perfectly the relationship between the two of them; McCarthy's eyes lowered almost in a subservient way and Keane can't look at him.
[ This is a six-part series. Read part III here ]