The US president, Joe Biden, has arrived in Belfast at the beginning of a four-day trip to Ireland.
Air Force One landed in Belfast at about 9.20pm on Tuesday night. UK prime minister Rishi Sunak is among those to greet Mr Biden.
He descended the steps of the aircraft followed by the US special economic envoy to Northern Ireland, Joe Kennedy III, and met and shook hands with the UK Prime Minister, Rishi Sunak.
He is also accompanied by his sister, Valerie Biden Owens, and son Hunter Biden, who the President said earlier had not visited Ireland before.
After the greetings the presidential party then departed in the presidential motorcade for the centre of Belfast where he will spend the night ahead of his first engagements tomorrow.
Peace
Ahead of his visit, Mr Biden said the top priority of his visit to Ireland is "to keep the peace".
In a press briefing held en route to Belfast last night, the co-ordinator of strategic communications at the US national security council John Kirby said the president would be talking during his visit to Northern Ireland about opportunities for trade and economic prosperity.
Asked whether he would press the DUP to return to governing in Northern Ireland, Mr Kirby said: "We would like to see the national assembly returned, clearly".
Asked at Joint Base Andrews, Maryland, on his departure about his top priority for the trip, Mr Biden said: "Make sure the Irish accords and the Windsor agreement stay in place, to keep the peace. That's the - that's the main thing. And it looks like we're going to - keep your fingers crossed."
Mr Biden is scheduled to hold a bi-lateral meeting with Mr Sunak in Belfast on Wednesday and to deliver a speech at Ulster University before travelled to Louth and Dublin.
Mr Biden had strongly urged over the past year or so the UK and the EU to reach a deal over the Northern Ireland protocol. He has strongly backed the Windsor framework agreed several weeks ago.
Knock visit
Meanwhile, it has been confirmed that the US president has added a visit to Knock shrine to his itinerary in Ireland.
Mr Biden is expected to meet representatives from five of the North's political parties in advance of a speech at Ulster University on Wednesday but was not planning to pressure them, a senior administration official said.
While his main political appointments are in Belfast and Dublin, Mr Biden will visit Co Louth and Co Mayo, where he has family connections.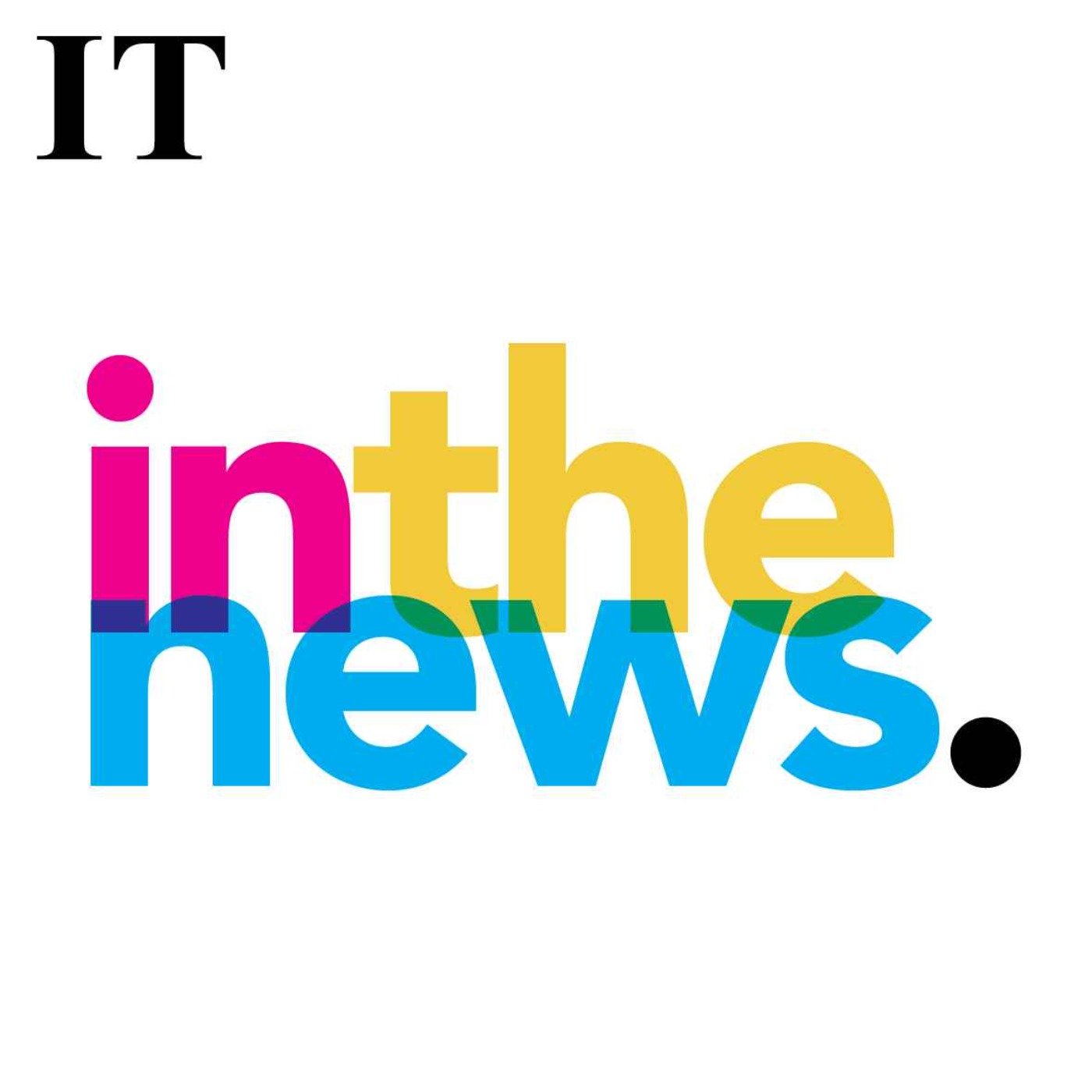 CNN's Donie O'Sullivan on the meaning of Biden's visit
At a press briefing on Monday evening, the White House confirmed Mr Biden's planned tour of the sanctuary of Our Lady of Knock, along with a visit to the North Mayo Heritage and Geneological Centre's family history research unit.
Asked whether Mr Biden had concerns about recent threats of violence in the North, John Kirby, national security council coordinator for strategic communications at the White House said regarding violence over recent days "the president is grateful for the work that Northern Ireland security forces have done and continue to do to protect all communities and certainly the people in Northern Ireland. And he's, again, very much looking forward to going to Belfast."
Mr Kirby added Mr Biden had a personal connection to the Belfast Agreement which he was "very proud to see... has really changed lives and livelihoods in Northern Ireland".
Some roads in Belfast city centre were closed to vehicles on Monday in advance of Mr Biden's arrival and will not reopen until after he leaves Northern Ireland.
On Wednesday, the US president will mark the formal opening of Ulster University's new Belfast campus in what will be his only official engagement while in Northern Ireland.
At the university he will deliver a keynote address and will also hold political meetings and meet representatives from youth and business communities, before travels to the Republic.
Speaking to The Irish Times ahead of Mr Biden's arrival, the Vice-Chancellor and President of Ulster University, Professor Paul Bartholomew, said the visit was "tremendously significant" for both the university and Northern Ireland and was an example of the progress made in the 25 years since the signing of the Belfast Agreement.
Mr Kirby indicated that the president would have a three-part message in his speech at the university.
He said Mr Biden would put the Good Friday agreement "into some sort of historical context and to talk about the importance of that".
Mr Kirby suggested the speech would also be targeted at the younger generation "and how they are literally just changing the face of high-tech innovations in Northern Ireland and the impact that they are having economically and domestically, politically inside their own country".
Mr Kirby said the president would also talk about trade and economic prosperity "and the opportunities that open up between the United States and the UK".
Martin McElligott, Dundalk town centre commercial manager, said the town was honoured to host two presidents of the United States. Mr McElligott was a bystander when Bill Clinton addressed thousands of people in the border town's Market Square in 2000.
This time, he is at the heart of preparing the town for the arrival of Mr Biden on Wednesday.
"In the 25 years since the Good Friday Agreement, and in the 23 years since President Bill Clinton came to the town, a lot has changed and Dundalk has become the town it was always meant to be," he said.
The visit has also brought excitement to Carlingford, which Mr Biden is scheduled to visit on Wednesday before arriving in Dundalk.
Louth County Council confirmed Mr Biden will undertake a walkabout in Dundalk on Wednesday afternoon.
"There is expected to be high security in operation and people are being advised not to carry bags of any sort, as is normal in such circumstances. Residents and visitors are very welcome to attend and celebrate the historic occasion of a US president coming back to visit his ancestral county," the council said.
At Kilwirra cemetery, where Mr Biden's ancestors, the Finnegans, are buried, there was a strong security presence on Monday. A short drive away in Carlingford village, there was also a significant security presence with gardaí and undercover security visible around the village and King John's Castle.
[ Joe Biden: Everything you need to know about US president's visit to Ireland ]
During Mr Biden's visit, Dublin's Phoenix Park will be closed, the Office of Public Works said on Monday.
At the request of gardaí, all entrances to the park, including pedestrian gates, will be shut from 5pm on Wednesday to facilitate his visit. All park gates will remain closed for 24 hours, reopening at 5pm on Thursday. Access will still be provided to essential staff working in the park.
An Garda Síochána said there would also be traffic restrictions in Dublin city centre on Monday and Tuesday. From Monday at 7am, there will be parking restrictions on Earlsfort Terrace, Leeson Street Lower, Hatch Street Lower, Castle Street and Ship Street. The restrictions will continue until Saturday, April 15th.
Between 7am on Tuesday and Saturday morning, Earlsfort Terrace will be completely closed to traffic, with pedestrian access to businesses on Earlsfort Terrace via Hatch Street only.
On Friday, Mr Biden will head for another ancestral county, Mayo, flying into Ireland West Airport, as the airport near Knock is officially known.
Speaking about his planned visit to Knock shrine, local parish priest Fr Richard Gibbons said it will offer him "a bit of quiet and peacefulness" as part of the trip, and there will be no other people in the shrine grounds when he is there.
[ An apparition or a magic lantern: What happened at Knock 140 years ago? ]
The president will be presented with a "unique" gift - an original stone from the gable wall where the apparition appeared in 1879. "We kept this in reserve, hopefully he will recognise the significance," Fr Gibbons told RTÉ News at One.
According to local beliefs, on August 21st, 1879, 15 people saw the apparition of Mary, St Joseph, St John the Evangelist, and a lamb standing on an altar before a cross, on the parish church's gable wall in Knock.
Two popes have visited Knock and two saints: Pope St John Paul, who visited in 1979 to mark the centenary of the apparitions; St Teresa of Calcutta was there in June 1993, and Pope Francis who visited in 2018.
The US president's Irish visit will end with a public address outside St Muredach's Cathedral in Ballina by the river Moy, a church that Edward Blewitt supplied the bricks for in 1828.
The Chieftains and Irish rock bands The Coronas and The Academic have been confirmed as warm-up acts to perform before the president's speech.
Mr Biden will leave for his return transatlantic trip to the US from Dublin Airport on Friday night.