The European Central Bank now looks almost certain to start increasing its official interest rates in July.
So how will this affect mortgage rates and which borrowers will be hit first in what is a fragmented market with a whole range of different products.
And are there options open to borrowers to protect themselves, at least to some extent.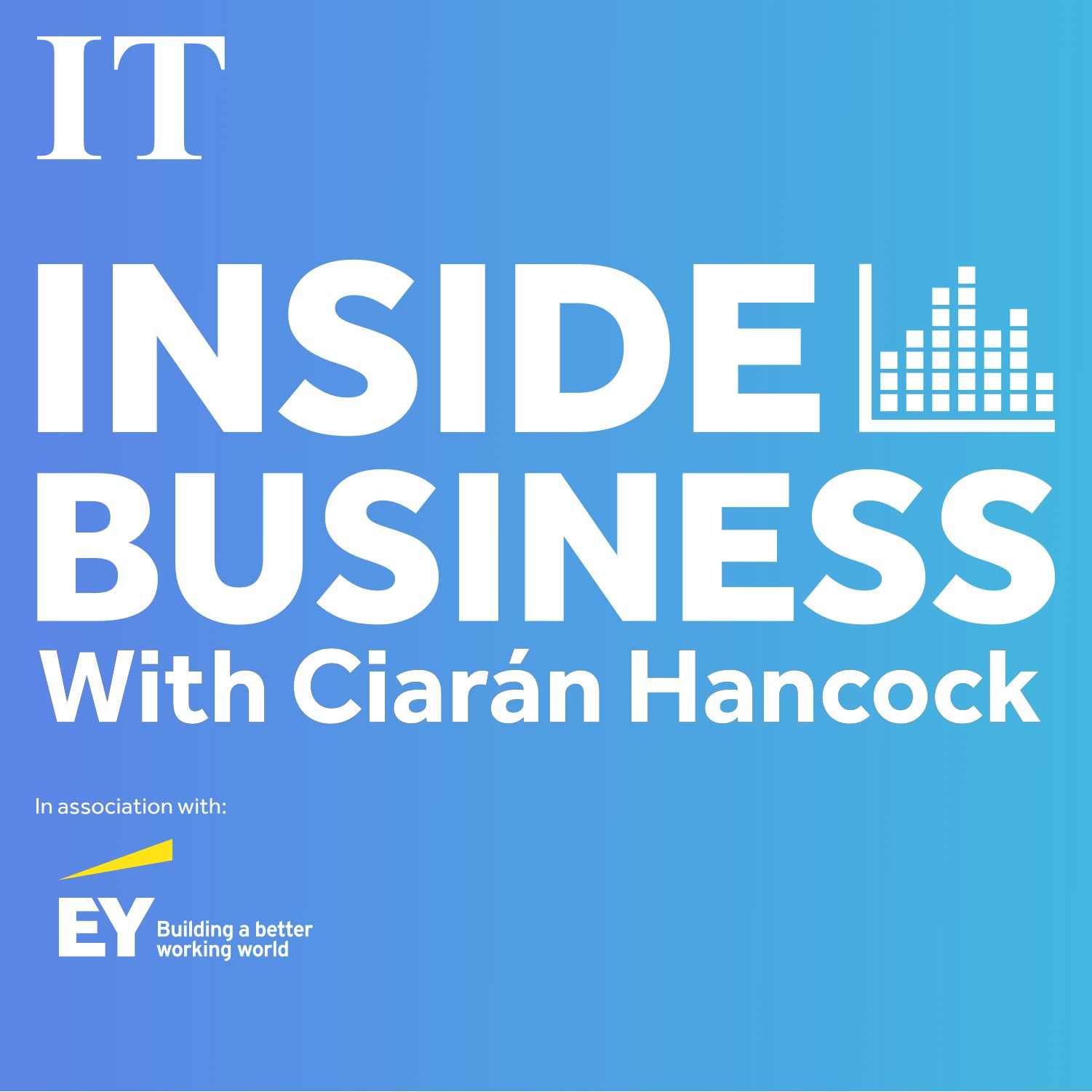 Are we heading for a global recession?
With rampant inflation, rising interest rates and the continuing war in Ukraine, warnings about the potential for a global economic downturn are getting louder by the day. Ciarán talks to Irish Times writer Cliff Taylor and Washington Correspondent Martin Wall.
New borrowers
The increase in interest rates on the money market will knock on to increases in rates on new fixed rate loans, by far the favoured product for new borrowers these days.
ICS and Avant have already announced some small increases in their fixed rate products – Avant increased its five-, seven- and 10-year rates last week though it left shorter term fixed rates untouched and surprisingly cut rates on fixed rate loans of 20 years plus.
The market average fixed rate has been static at around 2.6 per cent in recent months.
With the cost to banks raising money on the markets rising, a more generalised rise in the price of new fixed rate loan offers is likely over the coming months.
In some areas of the market competition may slow the rate of increase, especially as mortgage rates here are already above elsewhere in the EU. But banks are likely to revise their fixed rate offers over the summer, with money market rates now heading relentlessly higher.
This will hit new borrowers and also those looking to refinance existing loans, including those coming off existing fixed rates.
The typical fixed rate is now 2.6 per cent and on current market forecasts it could go to above 3 per cent in the months ahead and perhaps be 3.2 per cent by the turn of the year.
That could increase repayments by around €90-€100 a month on new loans of around €250,000 compared to current rates.
Brokers advise that those who have fixed rate products due to expire over the next year or two also assess their position. Their lender may facilitate them in effectively extending a fixed-rate term. Sometimes fees are charged to break existing fixed rates – but not always.
New borrowers or those coming off fixed rates do not need to panic. Any increases will be gradual. But it is definitely time to assess your options.
Existing tracker rate borrowers
The tracker holders – around 300,000 of them – have been the big winners in recent years, benefiting at the ECB official rate to which their mortgage cost is tied has been stuck at zero per cent. But what now?
There is some short-term uncertainty here. On most forecasts, the ECB is now due to increase another official rate – its deposit rate which is now minus 0.5 per cent – in July and September, bringing it to zero per cent.
However tracker mortgage rates are tied to another ECB rate – the refinancing rate. Will this increase in July too? This is not clear.
Up to recently the ECB had been seen as likely to start by increasing the deposit rate and a number of recent comments by ECB council members have referred to getting this back into positive territory being part of the "normalisation" process.
But as inflation has risen, there is speculation that the ECB could instead follow normal process in July and increase the refinancing rate as well as the deposit rate, thus knocking on to an immediately tracker increase.
If not in July, then a rise in the refinancing rate will probably follow shortly afterwards anyway, according to most market experts.
A 0.75 point rise in tracker rates would add around €90 per month to a repayment on a €250,000 loan, with more increases to come in 2023.
Trackers have provided good deals for borrowers and many will continue to do so.
They should not be seen as sacrosanct, according to Michael Dowling of Dowling Financial.
Those with smaller margins of around 0.5 of a point over ECB rates will remain on a very good deal, though some with bigger margins are now looking at their options, he said. Professional advice is essential here given what is at stake.
Variable rates
There are around 175,000 variable rate borrowers. The vast bulk of new borrowers take fixed-rate loans though some do go variable and there are significant numbers of older loans still on these rates.
Variable rates will also drift upwards as market rates increase. Whether they will move before or alongside tracker rate rises will probably depend on the way the ECB sequences its rate rises.
But the increase in funding costs for banks will mean rises are on the way here too.
For many on variable rates – often of well over 4 per cent – there is a clear incentive now to lock in to one of the cheaper fixed rate products on the market, delivering an immediate saving and insulation for a period of time.
The only issue is how long to lock in for.With market analysts so divided on the course of borrowing costs beyond this year, there is no " right" answer.
But there are still cheap shorter term fixed rates of up to 4 to 5 years and some attractive longer-term fixed rates on the market.
The extent of rate rises
The long run is important for mortgage borrowers. At the moment, says economist Dr Dan McLaughlin, the market is expecting ECB rates to reach around 1.75 per cent by the end of next year .
However as he points out the markets have not always been accurate at pricing these things and now is a time of significant uncertainty.
The sharp increase in interest rates by the US Fed has led to some fears of a more rapid rise in ECB rates as well, as inflation becomes embedded.
However McLaughlin believes that the slowing euro zone economy and the hit to people's pockets from inflation is going to make it difficult for the ECB to keep pushing rates higher, especially as it is mainly driven by supply side factors such as energy prices.
This all creates significant uncertainty for borrowers. Rates are heading higher, but the longer-term outlook is cloudy and decisions rely to a significant extent on a borrowers attitude to risk.
What should borrowers do?
Borrowers need to assess their position. The Association of Irish Mortgage Advisers is telling them to decide what to do soon – before rates start to change. The decision may be to stay put – or to look to move – but the important thing is to make it soon while there are still good options in the market,
The fragmented nature of the market, with some lenders leaving and others joining and significant differences in the cost of some products, means many will seek professional advice.
Newer players such as Avant and Finance Ireland have longer term fixed rates for mortgages of 20 years or more,for example. Other banks offer attractive discounts for houses with better BER ratings, or lower low to value.
Michael Dowling points out that many fixed rate products, including some longer-term ones of 20 years plus, are now much more flexible than in the past, offering the chance to repay capital sums up to a limit or even to pay off the whole sum with visibility on what the fee for doing so would be.
He says many people are now reassessing their loans, with some choosing the peace of mind of locking in for the remaining term and longer-term fixed options also worth considering for younger borrowers .
Borrowers and their advisers face making these calls against the background of some uncertainty.
There will, as ever, be a trade off between the cheapest loan now and peace of mind, But what is clear is that many of the offers now in the market are unlikely to last much longer, so if you do want to consider moving, do it soon.