Forbes magazine has announced details of the event it is hosting in Limerick next month as a way of saying sorry for a derogatory article about the city two years ago. The business magazine will stage a Forbes Under 30 Forum in the Strand hotel on June 26th, to "highlight the entrepreneurial ecosystem of the city and the region, its industrial innovation and investment potential".
In 2021, Forbes withdrew an article about Limerick that contained references to "Stab City" and "the murder capital of Europe". The Collison brothers, Pat and John, founders of Stripe, were among the locals who took umbrage. Willie O'Dea, a local Fianna Fáil TD, said the magazine's editorial staff should be taken on a tour of the area.
A tour of Limerick has actually been included. After a morning of listening to "the country's business and government leaders who are driving economic growth through entrepreneurship", Forbes says that in the afternoon "the group will fan across Limerick for immersive tours and cultural exploration".
We expect several of those named by Forbes in their 30 Under 30 lists last March will attend. Fortuitously, the lists include several locals. Among those Forbes named as next-generation business leaders were Ciarán O'Mara, from Castletroy, co-founder with Dan Hobbs of Protex AI, which has developed software to prevent workplace accidents, and Liam McMahon, 23, from Limerick, co-founder of the games studio Beyond Creative.
[ From AI to clothing exchanges: the Irish on Forbes 30 under 30 list ]
American millionaire berths in Dublin docks
While the government is considering using so-called floatels as accommodation for asylum seekers, floating accommodation of a rather different type has been drawing sightseers to Dublin docklands. Berthed in the Liffey is the superyacht Scout, a 209ft luxury vessel co-owned by James Berwind, the American heir to a coal empire. Scout, named after his dog, cost $85 million (€79.3 million) to manufacture at a shipyard in the Netherlands.
Four years ago the Palm Beach Daily News reported that Berwind was selling his lakefront estate there for $37.5 million so he could sail the world with his partner, Kevin Clark and their dogs. Dubliners who go down the docks for a gawk should watch out for the specially made sculpture of Scout on board the yacht, which also features a "puppy park", where the owners' dogs Scout and Brio can relax.
Quangos rise from the ashes
As a newly elected TD in 2007, Leo Varadkar promised a "bonfire of the quangos" when Fine Gael got into government. The number of stage agencies did decline during his party's first term in office, but the quango is now making a comeback.
This month alone we've had the launch of AirNav Ireland, a commercial semi-State that is taking over the air navigation functions of the Irish Aviation Authority. Niamh Lenehan has just been appointed chief executive of the catchily named An Rialálai Agraibhia, a new agri-food regulator, while Laura Brien is to be chief executive of the Maritime Area Regulatory Authority, a new agency that will assess planning applications from developers of offshore wind projects.
That agency will inevitably be known as Mara, and it will join Nora (the National Oil Reserves Agency) and all the other acronyms in what the OECD once called our "organisational zoo".
Schrems battle with data regulators
Max Schrems, an Austrian privacy campaigner, paid three visits to the office of the Data Protection Commissioner when it oversaw Facebook, Google, Dropbox and the rest of big tech from above a shop in Portarlington, Co Laois. On his first visit, Schrems says an official gave him a 15-minute dressing down for criticising the DPC in press interviews.
On another occasion he was told no one was available to speak to him about a privacy complaint he had lodged. "I was like, 'this is childish and I can be just as childish as you'," he said. So the dogged Austrian phoned the DPC every hour, until finally an official texted to say no one would talk to him. "After that they didn't really respond to any emails any more, even though there was an open, pending case," Schrems claimed in 2018 in an interview with Frontline.
In 2014, Billy Hawkes, as data protection commissioner, rejected one of Schrems's cases against Facebook as frivolous and vexatious. That decision was overturned by the courts, and the process finally concluded on Tuesday with the DPC fining Facebook's owner Meta €1.2 billion for violations of European data privacy laws.
Schrems's relationship with regulators has not improved. "We regularly have to sue DPAs [with costs of €2,000-€5,000 on average], to get 'free' GDPR complaints decided," he tweeted after the Meta fine was announced.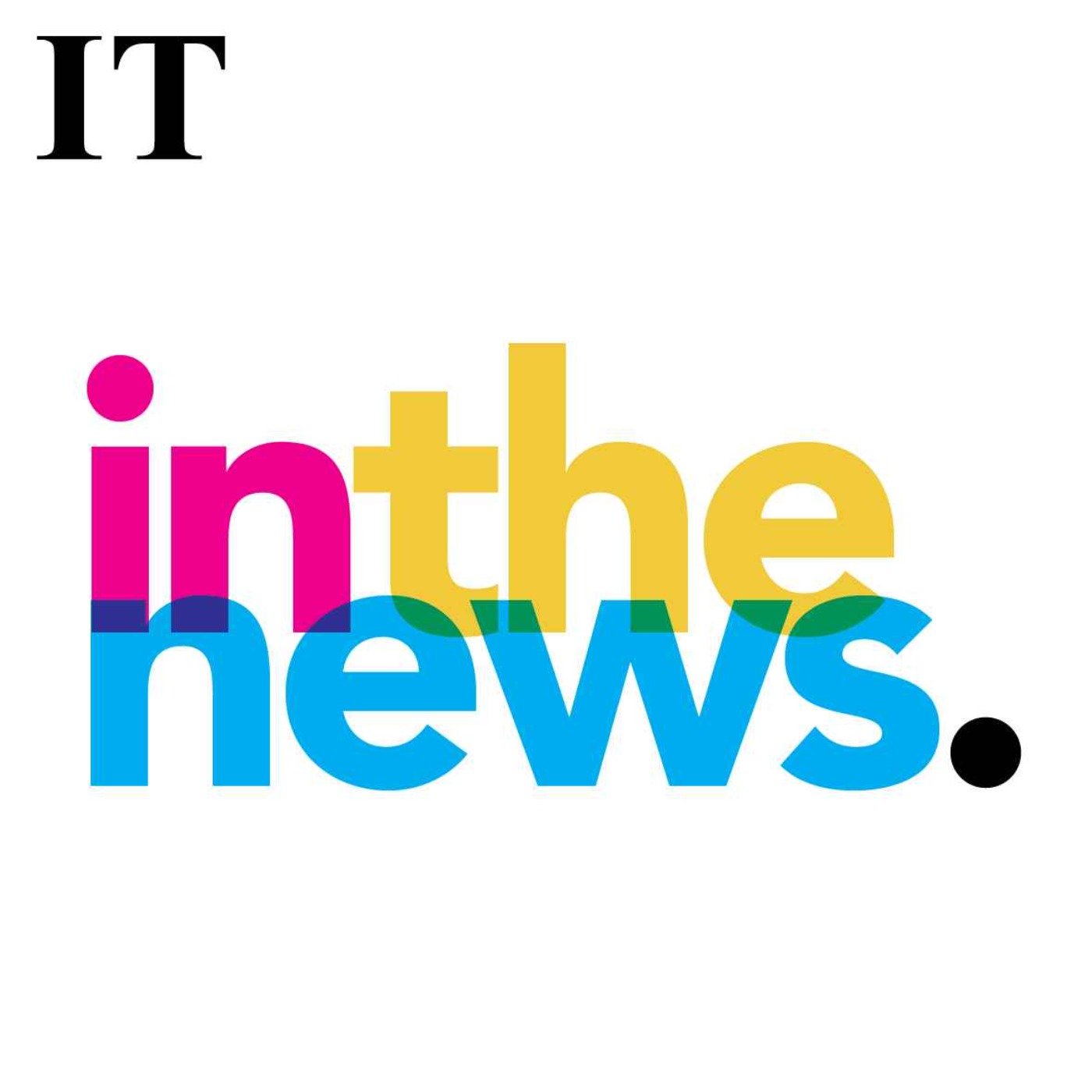 How Ireland reluctantly fined Facebook €1.2 billion
The Data Protection Commission (DPC) has hit Facebook owner Meta Ireland with a fine of €1.2 billion – the largest such fine to date under GDPR rules - for its unlawful transferring of user data from the EU to the US. But the DPC didn't want to levy a fine at all - its hand was forced by European counterparts. How did it come to this? To find out Bernice Harrison talks to technology reporter Ciara O'Brien.
Plea for transport subsidy to racecourses
Racecourses may need to support trainers and owners with their transport costs in order to encourage them to enter races, Horse Racing Ireland (HRI) has told the government. In a letter to the minister for agriculture last September, looking for €9 million in cost-of-living support for the sector, HRI said it was worried that racecourse finances would be affected by inflation. Less discretionary spend for the public would have a "serious impact on attendances", the State body warned.
The higher cost of living also meant the returns for racehorse owners are diminishing, "and we have recently seen a reduction in ownership figures". Furthermore, €4 million a year was lost in sponsorship in 2020 and 2021, and there were concerns that inflation would "result in a similar impact on sponsorship levels, as businesses reassess their costs".
HRI fought hard to keep this letter, and a pre-budget submission it made last July, out of the public domain. It took an application to the Information Commissioner by the journalist Ken Foxe for them to be released. It's not clear what HRI didn't want us to see, although the picture of Irish racing portrayed is gloomier than the recent Deloitte report, which made a strong case for State funding of the horse sector.
Incidentally, Deloitte noted that there were over 1.2 million attendees at 388 racing fixtures in 2022. Yes, but how many paid in? "Licensed trainers are entitled to free admittance to all race meetings as are all fully licensed professional jockeys," HRI told us. "This number is inconsequential in the broad scheme of things, with negligible impact on attendance figures."
[ Horse Racing Ireland warns on rising costs, Brexit and funding shortfall ]
Google's visa issues for Russian workers
Nina Arkipova worked at Google's office in Moscow for three years until it closed in April 2022 following Russia's invasion of Ukraine. Soon afterwards she was offered a job at Google's offices in Dublin, but needed a work permit and visa in order to take it up. "The first document was issued in a month; the second was just impossible to get," she has posted on LinkedIn. "After eight months of waiting, the Irish visa is still 'under review'. Bombarding the embassy with questions led nowhere – additional security checks, they say, which lasted for months."
Google Ireland eventually lost patience and revoked the job offer. We asked the tech company if many employees have had trouble getting visas, but it declined to comment. We asked the Department of Justice the position with regard to Russian nationals getting work visas, and it sent back a pro-forma answer about how each application is subject to scrutiny by immigration officials under the relevant criteria.
"It is also important to note that the granting of a work permit by the Department of Enterprise has no bearing on whether a visa will be subsequently granted," it added. "There are two very distinct application processes, with different checks and procedures in place [for] each."
Evidently.
Public service clean-ups
Cleaning up after our civil servants is an expensive business, Catherine Murphy has established, after the Social Democrats TD asked each government department how much they paid external companies for their cleaning services. The biggest bill was run up by the Department of Agriculture – €1.57 million last year – ahead of the Department of Justice on €959,000.
We wondered why the Department of Public Expenditure has hired Rentokil in each of the last three years, but this has nothing to do with an infestation on Upper Merrion Street. "Rentokil Initial Ltd expenditure only refers to a contract relating to sanitary bins in the toilets, and does not include any expenditure relating to rodents," the department said.
Glad we cleared that up.
The most intriguing bill was also the smallest – the €107.83 paid by the Department of the Taoiseach to Care4Interiors, whose website says it is expert in cleaning all types of surfaces, including soft furnishings and hard floors.