"News fatigue" among the Radio 1 audience likely contributed to drops in listenership on the RTÉ station last year, it said, after new figures showed programmes including Morning Ireland and News at One have slipped further from their pandemic highs.
Other stations saw their fortunes improve in the Joint National Listenership Research (JNLR) survey for 2022, with Today FM celebrating as its market share increased to its highest level in more than a decade.
All Radio 1 weekday peak-time shows saw their audiences retreat last year.
"There is probably some element of news fatigue," said head of Radio 1 Peter Woods, citing a similar trend evident across television news compared to the height of the Covid crisis.
Radio 1′s market share of weekday peak-time listening (7am-7pm) edged down to 19.7 per cent, which compares to 20.6 per cent in the previous survey covering the year to the end of September, as all shows in this category lost ground in the final quarter.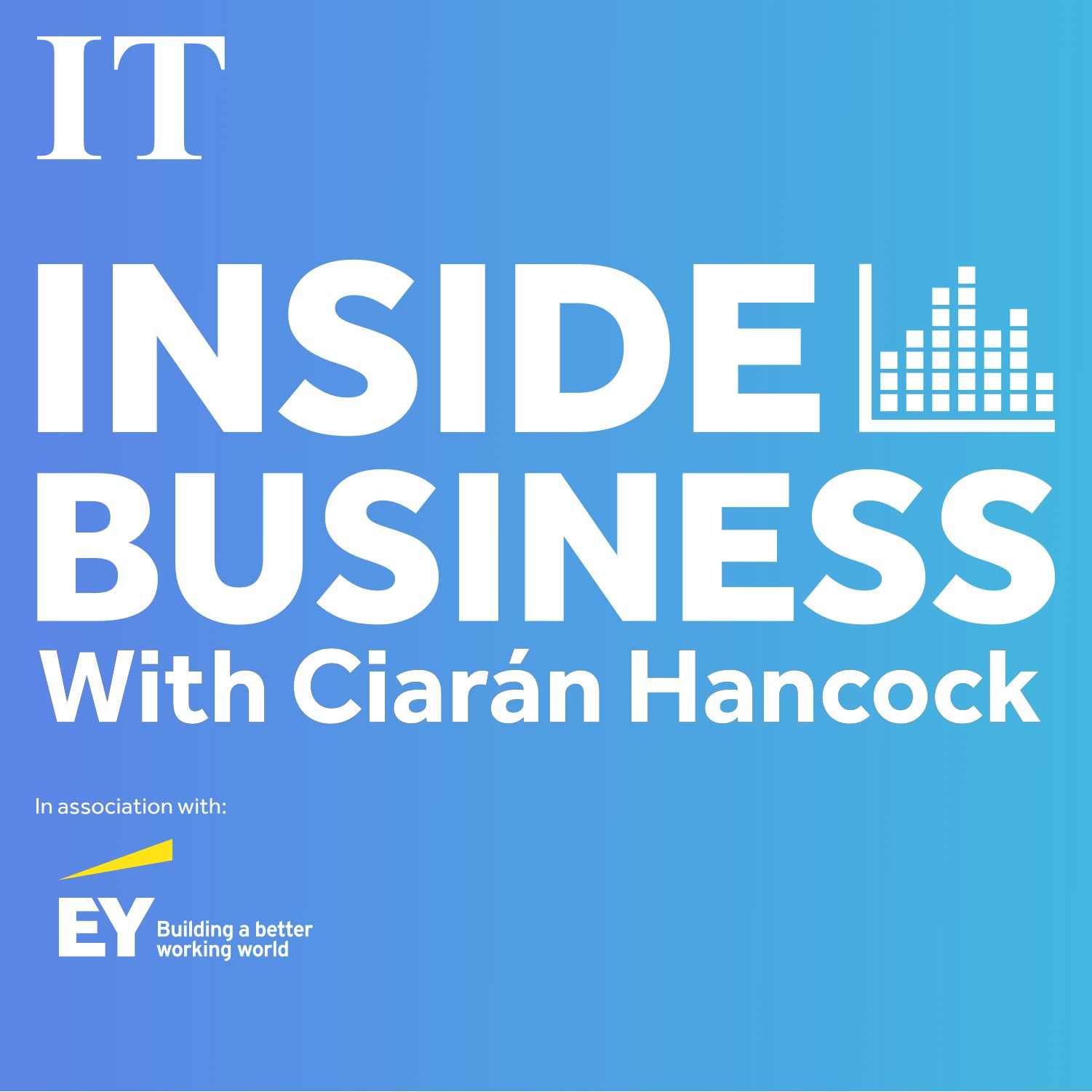 IT Business Person of the Year Barry Connolly: 'I never really wanted to work for anyone else'
Although it comfortably remains the most listened-to programme on Irish radio, Morning Ireland has lost 18,000 listeners since the last survey, published in November, bringing its audience down to 433,000.
This is 26,000 lower than a year ago and compares to an extraordinary pandemic peak of 491,000, though it is only slightly beneath the audience commanded by the flagship news and current affairs programme in 2019.
[ Normality bites: falling audiences and stagnant schedules challenge post-pandemic radio ]
Since the last survey, the Ryan Tubridy Show (331,000, down 13,000), Today with Claire Byrne (321,000, down 10,000), the Ronan Collins Show (222,000, down 10,000) and Liveline (310,000, down 11,000) have all lost listeners, while there was a steeper fall this time for News at One, which slid 15,000 to 310,000.
The listenership of all of these shows has declined at least 20,000 year-on-year, with Mr Tubridy's audience falling 35,000 over this time.
There was a more modest drop on this occasion for the Ray D'Arcy Show, which shed 2,000 listeners to an audience of 177,000, although this is still a fresh low for the programme, which lost 32,000 listeners over the course of 2022. Drivetime's listenership stands at 208,000, down 4,000 since the last survey and 19,000 year-on-year.
Mr Woods hinted at a possible shift in tone. Alluding to an item that had been included on an unnamed programme as light relief but "thrown away coming up to a news break", the Radio 1 boss said he would discuss with producer teams how to "optimise" moments that offer listeners respite from heavy news.
While this JNLR survey does not reflect the arrival to Radio 1 of former Today FM presenter Louise Duffy, who last month succeeded Ronan Collins in the noon time slot, Mr Woods said she was bringing welcome "generational change" to the station's listenership.
"With all due respect to all of our listeners – they're all important to us – we have to reach out to new audiences," he said.
[ Louise Duffy named as first woman host of RTÉ Radio 1 lunchtime show ]
On Radio 1′s weekend schedule, Brendan O'Connor has 338,000 listeners on Saturday and 329,000 on Sunday, with these audiences down since the last survey, although the Sunday show is still ahead of where it was a year earlier. Similarly, Sunday with Miriam has 317,000 listeners, down 14,000 since the last survey but up 5,000 year-on-year.
Today FM, Newstalk and 2FM
Today FM's market share rose from 9.1 per cent to 9.6 per cent, which its owner, Bauer Media Audio, said was a "bumper" result for the station, with every show "popping the champers".
Breakfast presenter Ian Dempsey now has 203,000 listeners, up 4,000 since the last survey and up 19,000 year-on-year, helped by an extended run time.
Mid-morning hosts Dermot & Dave (207,000, up 9,000 since the last survey), the Last Word with Matt Cooper (172,000, up 8,000) and lunchtime presenter Pamela Joyce (134,000, up 4,000) also made gains, as did Ray Foley, whose afternoon listenership of 160,000, is the highest in that time slot in Today FM's history, having climbed 11,000 since the last survey and 26,000 year-on-year.
"Given that so much changed in people's work patterns during 2022, we're thrilled that it seems that all of the new listeners we gained when they were at home during Covid seem to have stuck with us on the return to the workplace," said Mr Cooper.
[ Seán Moncrieff: For a radio presenter, I'm rubbish at small talk ]
Bauer-owned Newstalk's national market share is now 7.2 per cent, equalling its best performance. Newstalk Breakfast presented by Shane Coleman and Ciara Kelly has added 5,000 listeners since the last survey to a new high of 152,000, up 14,000 year-on-year.
The Pat Kenny Show (174,000) and Lunchtime Live with Andrea Gilligan (106,000) have shed listeners in recent months and are also down 10,000 and 8,000 year-on-year respectively. But Newstalk's mid-afternoon show, Moncrieff, added 6,000 listeners since the last survey and is up 19,000 year-on-year at 96,000, having recovered from the audience knock it took during the pandemic. The Hard Shoulder with Kieran Cuddihy has 159,000 listeners, up 3,000 since the last survey and 8,000 year-on-year.
"Today's results show Newstalk advancing its position as the talk station for a new generation," said the station's managing editor Patricia Monahan.
RTÉ 2FM's share of listening in the Irish radio market in 2022 was 5.7 per cent, up from 5.6 per cent, with 2FM Breakfast with Doireann, Donncha and Carl (129,000, up 5,000) and Jennifer Zamparelli (134,000, up 3,000) making gains since the last survey.
"I think we're very well set for the rest of the year and normally I'm cautious enough," said head of 2FM Dan Healy, pointing to gains among its target 15-34-year-old audience. Its weekend schedule will be revamped once more in the coming weeks.
[ Nose picking, pimple squeezing and expectorating: Newstalk's stomach-turning breakfast radio ]
Radio revenue
While 2FM is "very aware" of the presence of both German media giant Bauer, which has lately been in acquisition mode, and Rupert Murdoch's Wireless Group, "it would be worse" if the Irish radio market did not hold any attraction for such companies, Mr Healy said.
"If you look at revenue growth in Ireland, it's buoyant."
Commercial revenues in the Irish radio market climbed 9 per cent to €158.1 million last year, according to Radiocentre Ireland, as advertisers returned to the medium. The cross-industry group is forecasting growth of 6.6 per cent this year.
"Radio listening is booming and today's [listenership] figures are a great reminder that Irish radio is a central part of people's lives," said Radiocentre Ireland chief executive Ciarán Cunningham.
About 78 per cent of the adult population and 68 per cent of 15-34-year-olds listen to radio each weekday. Some 5.4 per cent of radio listening now takes place through a smart speaker and 3.3 per cent through mobile devices, although this is a more popular method of consumption among younger listeners.