"We'll slip in through here to avoid the tour, otherwise we'll get pulled into it," says founder Jack Teeling, as we do a whistle-stop tour of the modern and funky Teeling Distillery in the heart of Dublin's Liberties.
The distillery is fully open again to visitors after two years of various Covid-19 lockdown restrictions and a number of Americans are part of a tour group being shown around. Upstairs, there's a real buzz in the tasting room and gift shop.
"It's good to see them back," says sales and marketing director Stephen Teeling, Jack's brother, adding that about 30 per cent of the visitors currently are American, with 40 per cent coming from continental Europe.
"Things are coming back slowly but surely," he says. "It's good to see people confident enough to get back into the swing of things."
The visitor centre is an important revenue generator for the business as well as a key shop window for the brand. Before Covid, it was attracting about 100,000 visitors a year and generating €4 million in annual revenue. Both of those numbers slumped during the pandemic in spite of the best efforts of the Teeling brothers to keep the show on the road, persuading various contacts and family and friends to visit for special tastings and tours, often multiple times.
They are hoping to get 70,000-80,000 people through the doors this year; the target for 2020 had been 125,000 before Covid hit. "Fingers crossed, but what we're seeing is that people aren't booking ahead," says Jack. "We should do reasonably well."
The whiskey maker is 10 years-old and is humming again after the challenges of Covid. This year the brothers expect to post revenue of €23 million, up from just under €20 million in 2021, and to sell about 1.5 million bottles of the spirit, up from 1.35 million last year and double the output five years ago. And that's after losing access to Russia, due to European Union sanctions related to the war in Ukraine.
Russia was one of the biggest markets for Irish whiskey before the war, and a major growth market. Teeling sold about 20,000 bottles there last year. "Russia was a growing market for us and one that we had high aspirations for. But since February it's been on hold. It would be a hole in our account for this year but there's not much we can do about it," says Jack, adding that the return of duty free sales should take up some of that slack.
Growth this year is once again being driven by the US, the largest market for Irish whiskey by a distance, as well as global travel retail and some key markets in Europe. "We're hoping that the growth trend in our markets will continue and that the value piece with people buying more expensive limited editions will also continue," Stephen says.
While Covid impacted on Irish whiskey makers, the market showed great resilience. Irish whiskey sales rebounded strongly in the US last year, rising 16.3 per cent or $185 million (€172 million) to a record $1.3 billion, according to figures published by the Distilled Spirits Council. The council said Irish whiskey was the third-fastest-growing category by revenue last year behind premixed cocktails and tequila/mezcal. It was also the third-fastest-growing spirit by volume, up 17.8 per cent on 2020.
The increase in Irish whiskey sales in the US last year was greater than the cumulative growth experienced by Scotch over the past 10 years. It's a notable achievement given that Irish whiskey has operated in the shadow of Scotch for decades. Overall, some 5.9 million nine-litre cases of Irish whiskey were sold in the US last year, compared with five million cases in 2020.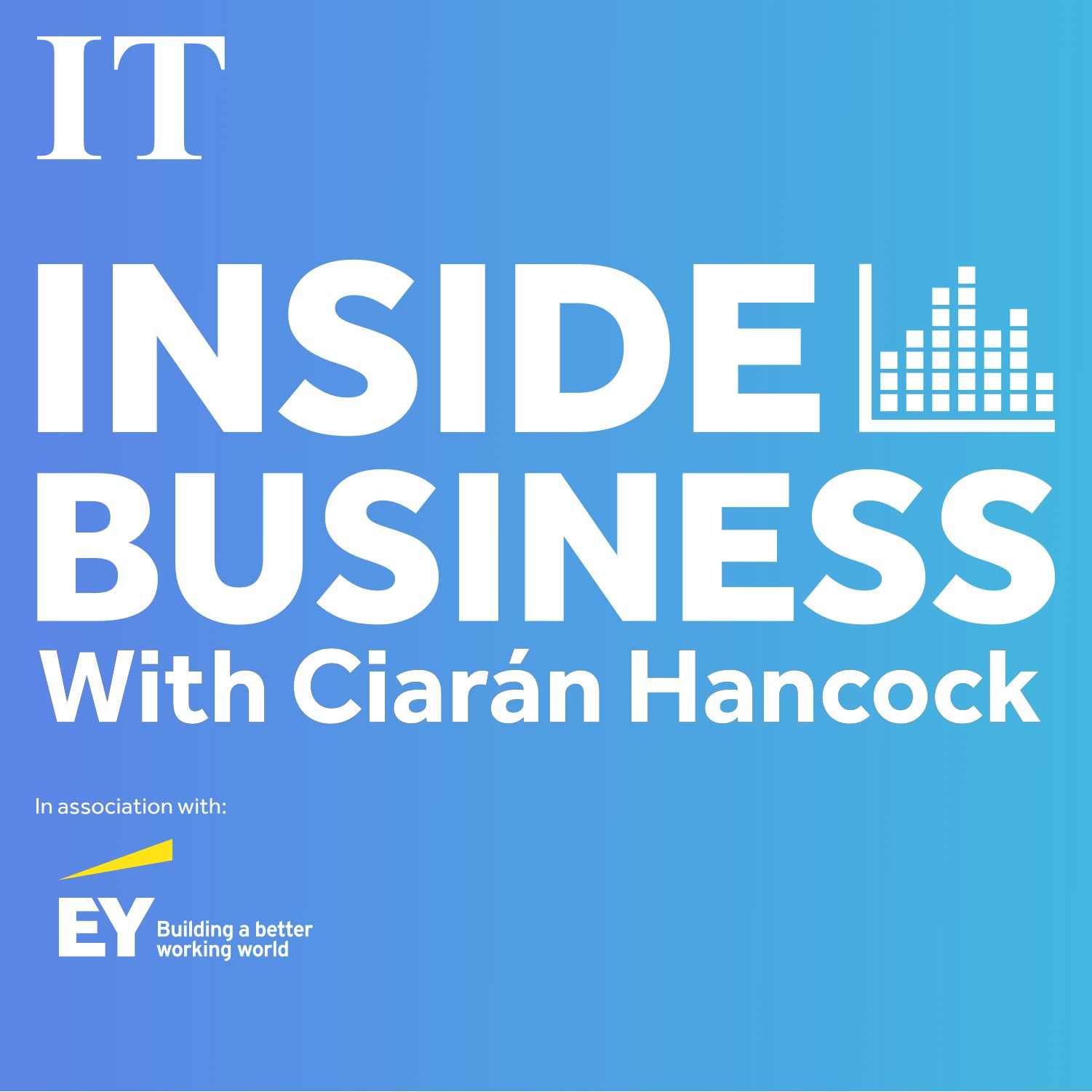 A turbulent recovery for tourism and air travel
Tourism and air travel have rebounded strongly in 2022 after two years of pandemic restrictions. But both are also facing major issues around pricing, staff and availability of product.Hotelier Lorraine Sweeney and Irish Times Business Affairs Correspondent Mark Paul outline some of the problems faced by the hospitality sector. Ciarán is also joined by aviation expert, Joe Gill of Goodbody, to discuss how airlines across Europe are faring and whether the queuing at Dublin Airport will have a lasting impact on Ireland's reputation as a tourism destination.
It's a positive backdrop for the industry and it is no longer just driven by Jameson, by far the biggest brand in the market. Teeling is increasing production at its Liberties distillery with a view to doubling its output over the next five years. Having invested €10 million into their current location, doubling production would pretty much max out the Liberties premises. When they began building the distillery — when the State was still in its EU/IMF bailout after the 2008 economic crash — the local area was largely derelict and starved of investment. Now, multiple neighbouring sites are under construction and the area is booming. They will have to move farther afield for any future expansion. "We'd never find anything like this around this area again," says Jack.
While things are looking up for the company, Teeling hasn't been immune to the price inflation being felt across the world. Barley prices are up 25 per cent, energy costs are up 40 per cent or more, glass is up 15 per cent and rising. "And we can't get labels because the Finnish saw mills are shut," Jack says. "It's just made life very difficult and the just-in-time logistics is gone. We just have to get on with it."
On the flip side, the company has put through a "small increase" of 2-3 per cent with customers. Some of the price increases won't materialise for a few years when the whiskey laid down recently has matured for sale.
One positive from the pandemic was the potential of online sales, virtual tastings and cocktail classes. "It's another way to keep in touch with people," Stephen says. It also secured listings with big US retailers such as Target, Costco, Trader Joe's, and Whole Foods, accelerating the company's plans for the market.
In May 2020, Teeling took a leap of faith by releasing two new premium products in the teeth of pandemic restrictions globally. "Everybody went 'great, something new to talk about'," says Jack. "It was a relief, we weren't sure how it would go."
"We put the foot down on innovation," Stephen chimes in. "We also launched in Nigeria during Covid, having talked to a local partner for a very long time. It's now in our top five markets."
Teeling also opened in India and Sri Lanka and accelerated its launch into China. Having international drinks giant Bacardi as a major shareholder (it invested in 2017) has also been a positive, with the company supporting Teeling with investment and promotion during the pandemic. "We've a very good relationship with them," Jack says. "Going forward there will be more opportunities to work with them in the US and other markets."
It operates at the premium end of the market with its Small Batch entry-level bottle retailing for just under €40 and prices rising across the range of aged spirits up to a limited edition 38-year-old Single Malt Very Rare Cask that went for $14,000, and appears to have been a hit in China.
Hailing from Clontarf in Dublin, Jack and Stephen are sons of John Teeling, a serial Irish entrepreneur who is also invested in the whiskey market. The family previously owned the Cooley distillery (then the only independent distillery in the market) that was sold to Jim Beam in 2011 for €73 million. John Teeling now owns the Great Northern Distillery in Dundalk, a big volume player in the sector. The brothers know the market well and understand how to connect with customers, which gives them a great advantage in a crowded space. There were five distilleries on the island when they launched a decade ago. They've lost count of the number of new entrants in the intervening period but put it at more than 40.
Yet it's an expensive business that requires a lot of cash, both to lay down stock to mature (it is a minimum three years before it can be classed as Irish whiskey) and to constantly promote the business to consumers. They note that over the past five years that the company has spent $20 million on marketing and promotion in the US alone.
"It's a very big market and a very expensive market and it's very hard to get into it, even now," says Jack. "It seems like a great opportunity but you have to realise the challenges of getting into it."
They welcome the multitude of Irish whiskey competitors for putting a focus on the sector and driving innovation. But they also view the market as becoming too crowded and ripe for consolidation in the coming years. What's the long-term vision for the Teeling business? Will Bacardi eventually buy the whole business? Would they ever sell?
"You never say never. We believe in the category and in the opportunity, which we think is better than ever. There are challenges for smaller brands in our category to scale but we think there's still a long way for us to go. You reach a certain level and if you want to be a global brand you have to look at your route to market.
"I want the brand to be bigger than us and to truly become a global brand that reflects our family name in the right way. When we get to that position we'll have a decision to make."
With their name over the door, would it be a wrench to let it go some day? "If we were ever in that situation, if the acquirer was the right fit and truly understood the brand and can do things that we can't do then you'd have to look at it. But we see a lot of growth over the next five years and we're focused on that."
CV
Names: Jack Teeling, Stephen Teeling
Ages: Jack is 45, Stephen is 41
Families: Both are married with Jack having three daughters and Stephen two daughters
Live: Both live in Clontarf in Dublin
Something we might expect: They both drink Irish whiskey
Something that might surprise: Jack "enjoys" whiskey cocktails. Stephen says his preference is to drink it neat, as a nod to all the effort by many people to get it to maturity. "There's no right or wrong way in my opinion," says Jack.