This evening Micheál Martin gives what will be his only in-person Fianna Fáil Ardfheis speech as Taoiseach. He does so with the wind of an €11 billion budget in his sails and while the party is far from restored to its position of historical strength, he also does so from a position of personal strength that few would have predicted.
One senior ally of the Taoiseach notes that the received wisdom when he assumed the role was that his internal enemies would take him out before he became Tánaiste. "They've missed their own [deadlines]," says the source. Another Fianna Fáil Government source goes so far as to say he is "unassailable at the moment. I'm not sure what the event is that gets rid of him," says another party source.
Martin, friends and foes agree, is probably performing as well as Taoiseach now as he has done, seems energised and in command. Even though his term has been beset by crisis, Martin's graft has stood to him. "Luckless but resilient," adds another source.
Nonetheless, Fianna Fáil continues to wrestle with key questions. With Irish politics going through a period of upheavel, on its ardfheis weekend the party finds itself at a crossroads.
'Confident and assertive'
"It's been slow," says one senior TD of the party's experience in Government so far. But even those outside Martin's circle say the mood is good within a parliamentary party that was restive during the first year of Coalition. What TDs want, says the same source, is a party "more confident and assertive about its identity".
During the coronavirus pandemic, as the Coalition struggled to bed down, many in Fianna Fáil felt outmanoeuvred by Fine Gael. While allies defend his record in elections, there was no denying that he and the party had underperformed in 2020 and the early months of Government and the pandemic compounded unhappiness. This was all given vent at remote parliamentary party meetings where Martin was challenged, most notably by Sligo-Leitrim TD Marc MacSharry, with proceedings leaked in real-time. It drove internal tensions, with some of Martin's antagonists seen to be acting out of pure self-interest. "I don't believe in sh*ting on the party brand just to get headlines," says one senior figure critical of the approach.
Martin's relationship with the parliamentary party improved, especially since the party's think-in in Cavan last year. That was predicted to be a bloodletting but instead cleared the air. Nonetheless, say sources, Martin has always been distant in a way previous Fianna Fáil leaders have not been. Rather than relying on a political kitchen Cabinet, as Brian Cowen did with a "praetorian guard of politicians around him", his inner circle is comprised of advisors like his chief of staff Deirdre Gillane, Pat McParland and party general secretary Seán Dorgan. While never aloof from the parliamentary party, one senior party source concedes that Martin is "pretty much his own man, and while that's good it is frustrating for his own colleagues who were kept at arm's length". There is certainly respect, but "there was no unbounded love for him among the PP [parliamentary party] at many points", adds the same source.
Nobody pretends to know Martin's mind when it comes to the future. Publicly, he says he will lead the party into the next election. "He has to say that," says one Minister. "If you say otherwise, the authority drains away from him and he may as well resign." But some ministerial colleagues are firmly of the view that this is not about political rhetoric. "I'm absolutely convinced he'll be leading us into the next general election," says one. That's not shared across the party. "It needs new dynamism, new impetus, a new regime," says one TD. "He should recognise in all likelihood he won't lead the party into the next election," says another, adding that "a new leader needs to be given an opportunity to perform a role in managing a coalition".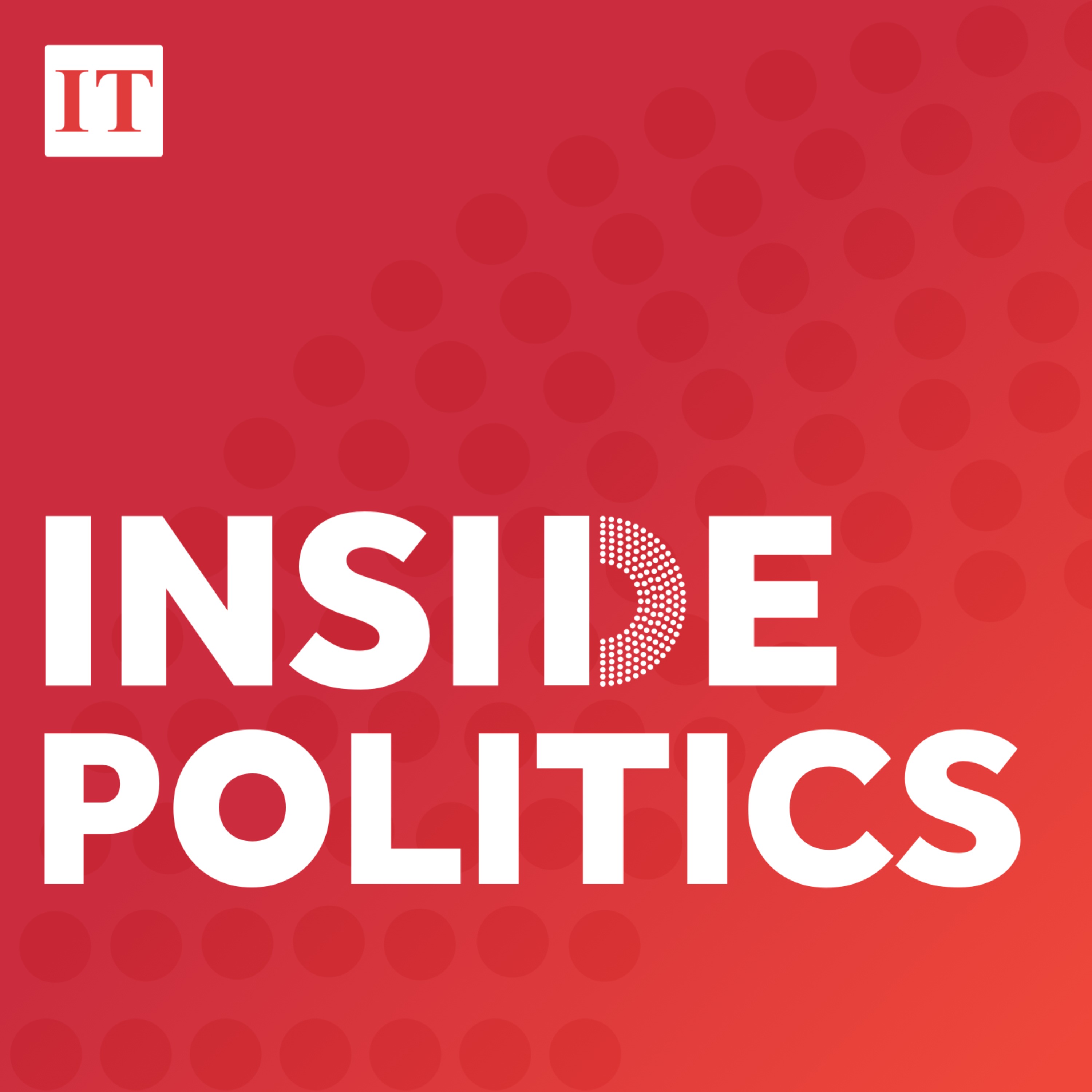 Concrete plans, UK turmoil
The easiest way would be if Martin decides it is neither in his own nor the party's interests for him to do so. If so, one senior party source suggests he would step aside in about a year's time. "I suspect he calculates he has about a year or less as Tánaiste, then he'll have guided the country and the party through the Covid and Ukraine crises … not a bad legacy at all."
For the time being, Martin enjoys the luxury of being able to decide for himself. Meanwhile, allies argue he remains popular with the grassroots and with voters, saying his political brand, centred on honesty, dedication and serious-mindedness "commands widespread respect in an era when politicians generally don't"; that he comes across as a fundamentally decent man. There are, nonetheless, some fairly blunt polling realities for the party: the Ipsos Irish Times poll in July found their support among 18- to 24-year-olds at just 8 per cent; and 25- to 34-year-olds at 14 per cent. It wasn't until the 50-64 cohort that it outperformed its national number of 20 per cent, which in and of itself is not exactly stellar. In Dublin, its support is just 14 per cent.
Ardfheis speech
In his speech, Martin is likely to emphasise the extraordinary extent to which the Coalition under his leadership supported households and firms during the pandemic and now the cost-of-living crisis. With the Coalition blessed with billions to deploy, this has proved a tricky moment for the Opposition. "The package wasn't of sufficient scale but that does not register when the headline number is so high," confided one Sinn Féin source this week, grousing that it was "easy to throw corporate tax receipts at households".
Senior figures across the party accept that delivery on chronic issues like housing and health, not crisis management, is likely to focus minds come the next election. Fianna Fáil chose departments that reflect its values, underpinned by the belief that it can best manage the system of State provision for voters on health, housing and education. With billions allotted, it must now make good — a point made by Minister for Public Expenditure, and putative leadership candidate, Michael McGrath at Wednesday's parliamentary party meeting. He told his colleagues that the biggest risk is to overpromise and underdeliver, that they have the announcements now but that they must make good on them or risk the consequences.
This is acknowledged at ministerial level. One Minister said they and their colleagues have to be at their desks every day, every week, driving things on to make sure milestones are hit.
They must also differentiate themselves from Fine Gael in the eyes of voters. With large chunks of their traditional working-class vote decamping for Sinn Féin, backbenchers believe there is a need for bold and highly visible political actions. Today, Minister for Housing Darragh O'Brien will announce a firm break with one of the housing policies that stoked opposition to his predecessor, Fine Gael's Eoghan Murphy, when he will tell the ardfheis of his intention to ditch guidelines allowing for lower standards in build-to-rent apartments. He will also tell members of a new scheme which will enable the department to step in and partner on stranded build-to-rent projects and change them into social-housing or affordable-home projects.
Kildare North TD James Lawless will publish a new set of aims and objectives for the party, only the third time in its history that this has been redrafted. And while the content is unremarkable, it shows the party fears the consequences if it does not generate fresh momentum and messages that resonate with voters. With 2½ years to the next election, if the Coalition goes full term, "it's full tilt", according to a Minister.
The question of a reshuffle looms large. Martin's Cabinet post is the key variable in how, but sources across the party are not predicting widespread changes, save for the potential sacrifice of Minister for Health Stephen Donnelly in favour of Chief Whip Jack Chambers. Donnelly, say colleagues, has serially miscalculated at key times and failed to inspire confidence, with an impression that he is inaccessible to members of the parliamentary party. "He has done himself no favours," according to one senior source. Meanwhile, his status as an arriviste into Fianna Fáil has never been resolved.
Sinn Féin in coalition?
A key question, alongside how the party brands itself, is how it aligns in future elections. Tied up in that is their approach to going into government with Sinn Féin. The question is publicly and privately batted away by many figures, who insist the party is focused on building a record to boast about in the election.
But that doesn't mean conversations aren't happening about it. A senior party source insisted that there is no playbook being formulated, but three Fianna Fáil figures in Government independently outlined a potential approach to doing business with Sinn Féin that was strikingly similar. All three said a series of tests or preconditions would have to be met before going into negotiations. These include Sinn Féin unambiguously repudiating the IRA and a complete apology for the violence of the Troubles, as well as subscribing to a set of economic preconditions including income tax and being bound by Organisation for Economic Co-operation and Development moves on corporation tax and that the party would not be given the justice or defence briefs. It would also have to make important symbolic recognition of the role of the Garda, Defence Forces and the courts, including the Special Criminal Court and rhetorically concede that there are two jurisdictions on the island, called Ireland and Northern Ireland.
The party jealously guards its own republicanism as distinct from that of Sinn Féin. "It's not so long ago they believed the way to a united Ireland was planting bombs," says one TD. Some TDs are inherently hostile to the idea of governing with the party. "I have always had severe opposition to that particular political grouping," says Brendan Smith, from the border constituency of Cavan-Monghan. "There can be no equivocation in regard to some of the horrific acts committed on this island in the past," he says. Ministers have varying degrees of enthusiasm. It leaves some visibly uncomfortable, but others alongside senior figures in the party believe they cannot rule Sinn Féin out before an election — while also arguing that the party's future must also accommodate closer co-operation with Fine Gael.
As the party celebrates itself this weekend it also knows it faces a monumentally delicate balancing act, now and in the future.