Claire* is a parent whose daughter, carefree and adventurous until the age of 10, began to suffer from acute anxiety that caused her to stop eating and left her terrified of the outside world. Attempts to seek urgent support from Camhs (the Child and Adolescent Mental Health Services) thrust the family into a bewildering cycle of waiting lists and referrals which left them having to cope for periods on their own as their child's condition deteriorated.
"My 10-year-old is scared to go to bed," Claire wrote in an account of the daily traumas her daughter endured, sent to The Irish Times.
"Thinks there's someone in our home who is trying to kill her. One morning she can't get out of bed. She has to keep repeating movements over and over or 'we are all going to die'. After some coaxing and physical help to move we tackle dressing, again she can't get dressed as she has to keep repeating certain movements. The weight of the world is on her. She is trying to keep her family safe by this impossible and irrational task of repeating movements over and over. If she makes a mistake she has to start again and also repeat the mistake. She cannot dress, eat, go to the bathroom. Playing, art, gardening – all the previously loved activities can no longer be done as all focus is on keeping us safe. Calls to Camhs. There is no availability to see us.
"My 10-year-old stops being able to swallow saliva as thinks it has poison in it. No longer can eat as thinks it will lead to bad things happening. GP busy. 10-year-old starts shutting down. Rather than repeating actions she now seems unable to make a movement independently. She is losing herself and we're on our own."
A trip to the ER department of the children's hospital in Tallaght, Dublin led to an emergency referral to Camhs where, three days later, Claire said her daughter was prescribed sertraline, a medication to treat anxiety that could take up to six weeks to become effective. In the months that followed, her daughter endured various acute episodes while Claire encountered extreme difficulty in securing a follow-up appointment after a nightmarish Christmas period when her daughter's OCD meant she could not speak.
"It's mid-January – two months after this all began – things escalate again. It's Monday. I ring Camhs and ask to speak to the consultant. I need to decide whether to bring my daughter to the ER again. My 10-year-old is vomiting from walking around and around in circles. She cannot stop this compulsion. She believes we will all die if she stops. She cannot eat or drink or go to bed. The consultant doesn't work on a Monday. I speak to her registrar who is not familiar with the case. He says the hospital will just discharge her back out to Camhs.
I cry when I get off the phone... How can I get help for my daughter? The registrar calls back. Increase her medication, we'll see you in a few weeks

—  Claire, mother of a severely ill girl
"He says to hold on to Tuesday and he will raise it with the consultant and come back to me. I don't hear back on Tuesday. I ring every few hours. A bag packed for the hospital. On Wednesday I call again and again. I get a call back. It is the social worker. Oblivious to the situation and offering me a place on a parenting course. I cry when I get off the phone to him. How can I get help for my daughter? The registrar calls back. Increase her medication, we'll see you in a few weeks."
[ Camhs left more than 100 children without care for up to two years, report finds ]
[ Irish Times view on Camhs interim report ]
Through a series of formal letters, Claire said she secured two follow-up appointments and a parents' course, and her daughter has made a substantial recovery and returned to school. Her story is one of a series of experiences sent to The Irish Times since the publication, on Monday, of the interim report on Camhs conducted by Dr Susan Finnerty. It came in the aftermath of last year's report from Dr Seán Maskey on south Kerry Camhs.
Onerous burden
This week's report illuminated the frustrations of parents seeking support for their children and the hugely onerous burden placed on many dedicated health professionals within the system. The report found a sharp increase, up 33 per cent, in referrals through 2020 and 2021, coinciding with the Covid period. In 2021, 11,700 children and teenagers accessed Camhs, exceeding the HSE anticipated total by 20 per cent. Of those, 3,357 were on a waiting list as of the end of November 2021. Of that total, 1,686 were expected to be seen within six months. But more recent referrals are now encountering that backlog.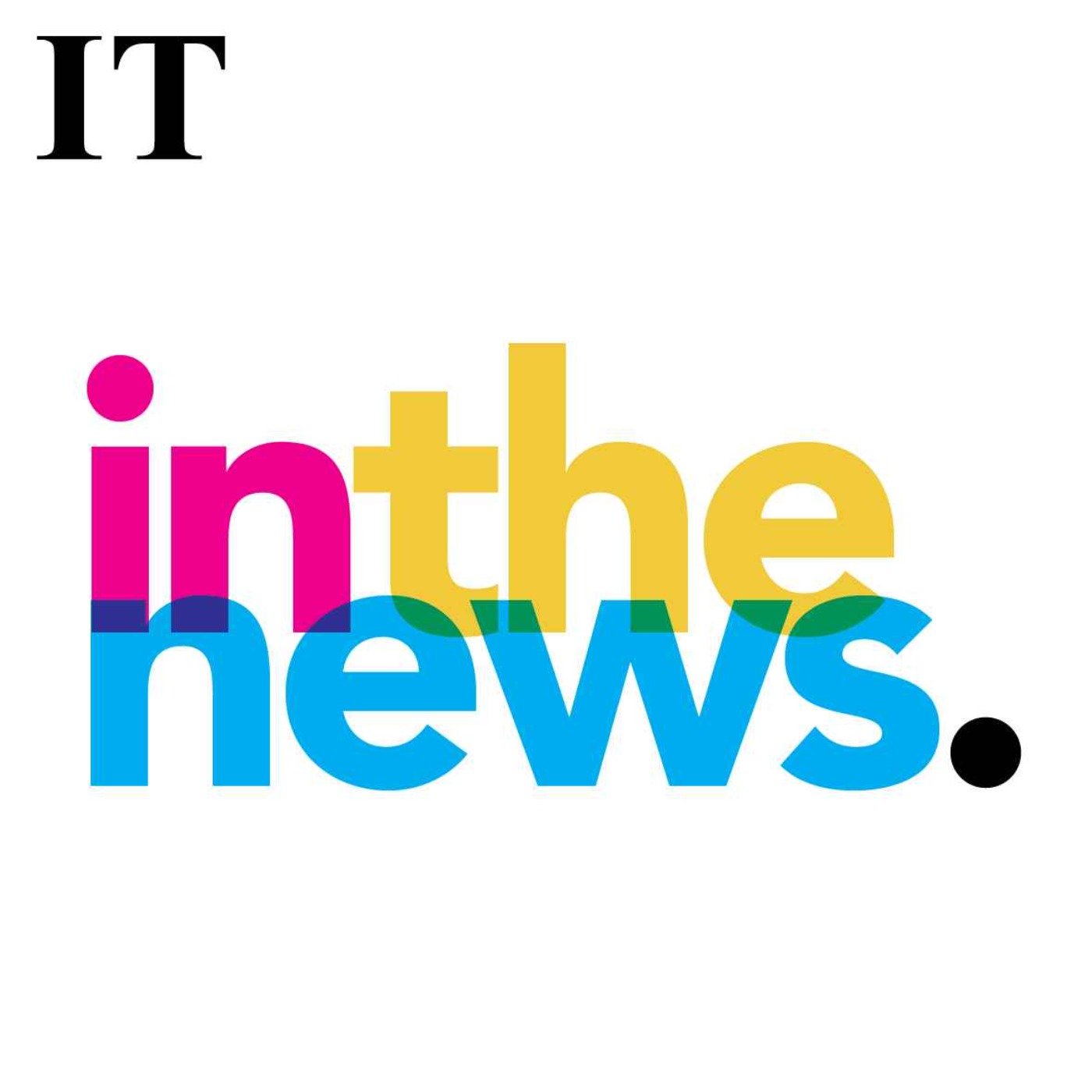 How mental health services fail families across Ireland
Sarah from Limerick contacted The Irish Times to describe her child's situation after a diagnosis of ADHD, which may require medication. After submitting the requisite forms, she received a letter stating that her child had been placed on a general waiting list, dated January 2021. "A two-year wait list for a child to be even seen in Limerick. I'm enraged. Our health service is falling apart and our children cannot access mental health services that they need."
The HSE website boasts a seamless transition from juvenile to adult services. This is definitely not the case for my daughter

—  Sarah from Limerick
Another area of concern is the transition from adolescent to adult mental health care. Another parent who responded to The Irish Times's request for readers' experiences of Camhs emphasised that the care her daughter received from Camhs was "very good". But upon turning 18, she was referred to adult services.
"She is now 20 and she has yet to be seen by anyone in adult services. She still takes daily anti-psychotic medication for which the consultant in Camhs writes her a prescription. Her blood has not been checked in a few years. I have been told by Camhs that they have sent referral letters to adult services but have not had any success. I was told by Camhs that there was no one available in adult services in the area willing to look after her because she has ASD [autism spectrum disorder] and takes medication for psychosis. I was told to contact my GP myself to care for her.
"This is unacceptable as my GP is not adequately trained in mental health and my daughter has no history of care with my GP. The HSE website boasts a seamless transition from juvenile to adult services. This is definitely not the case for my daughter."
The publication of the report, which was condemnatory in aspects, points to a failure to put in place adequate staffing and supports required by vulnerable young people. While the litany of shortcomings and concerns which the report suggested merited an "urgent national response" gained widespread attention, the review emphasised a "wish to highlight that there were areas of excellent practice across different teams in the CHOs [community healthcare organisations] reviewed where, as well as operating safe practices, also showed innovation and creativity".
There are 73 Camhs teams spread across the country, six short of the HSE target of 79. Waiting-list times differ according to area. The report found that some teams are "seriously understaffed", with some operating at less than 50 per cent of what they should be. Facilities can vary radically, too: some clinics and offices are bright and cheerful while others are located in old buildings and "not designed, furnished or developed with the specific needs of these young people in mind".
Dr Finnerty will examine all nine of the community health areas before the full report is issued later this year. The interim report covers five CHOs.
'Very frustrated'
Minister for Health Stephen Donnelly this week told RTÉ: "This interim report has come out of the report into south Kerry. And I think, critically, that one of the things that the interim report has called for, which is a review of all open child and adolescent cases that haven't been looked at for more than six months, the HSE is doing that. The report referenced 168 cases. The HSE was engaged with 140 and is now looking at the other 28 as well.
"There's a lot of young people will have seen this and a lot of young families, and indeed we have 10½ thousand healthcare workers in our health services. The executive summary does also state that many young people and their families are receiving – and I quote – 'excellent care and treatment'. It points to 20,000 young people being supported and last year there were 225,000 Camhs appointments. Can I just acknowledge that there is huge work being done by our health care professionals and they are working in this environment; they are very frustrated."
A HSE spokeswoman said Camhs was "providing care to 20,000 young people nationally and sees 225,000 appointments annually", while Dr Siobhán Ní Bhríain, national clinical director for integrated care, said Camhs was "critically important to many young people and their families".
* Name has been changed.