European shares rose on Thursday as upbeat results eased some worries about a profit hit from higher borrowing costs, while US economic data bolstered hopes of a soft landing.
Most STOXX 600 sectors were up, led by a rise in retail stocks, followed by financial services and banks.
Dublin
The Iseq finished 0.3 per cent higher. Index heavyweight CRH climbed 0.9 per cent to €42.09, with the building materials group adding to the previous day's gains. The banks also advanced on a good day for the sector, with Bank of Ireland rising 2.6 per cent to €9.80 and AIB finishing 2.5 per cent higher at €3.88.
Packaging group Smurfit Kappa was also among the climbers, adding 0.8 per cent to finish at €39.38. But after gaining in the previous session, Ryanair fell back 2.3 per cent to close at €15.14, while Paddy Power owner Flutter Entertainment edged down almost 0.2 per cent to €145.10.
Food groups Kerry and Glanbia also declined, with Kerry down 0.3 per cent at €85.82 and Glanbia losing about 2.5 per cent to close at €11.16.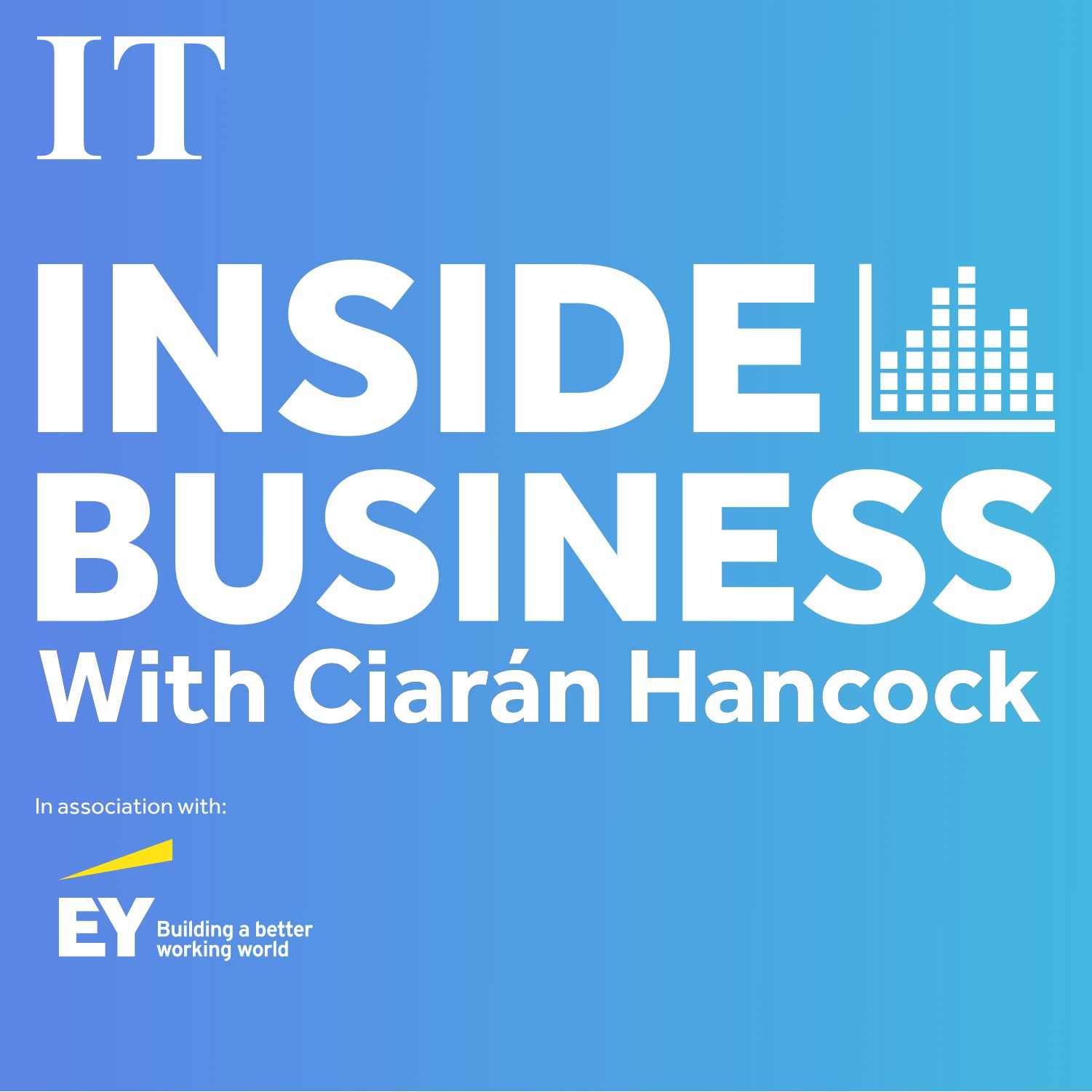 Does hybrid working and the tech slowdown mean we've reached 'peak office'?
An increase in office stock, the switch to hybrid working, as well as job losses in the tech sector have contributed to a slowdown in the Dublin commercial real estate market, according to industry expert, John Moran. The CEO of JLL joins Ciaran Hancock to discuss the 13% office vacancy rate driven partly by the increase in 'grey space.' The term is used to describe what is available for sub-leasing or assignment, more of which is being seen in the capital as Big Tech companies pull back to 2019 levels of employment. Meanwhile, Director of Technology Ireland, Una Fitzpatrick gives the industry view on the recent job losses. The Ibec branch wants to counter the narrative that the sector is in free-fall, noting these are the first redundancies of this level since 2010.With any subscription you'll get unlimited access to the very best in unique quality journalism from The Irish Times. Subscribe today.
London
The blue-chip FTSE 100 rose 0.2 per cent, while the mid-cap FTSE 250 index added 0.6 per cent, as earnings season kicked in. Investment firm 3i Group soared 9.2 per cent to hit a record high on an upbeat third-quarter performance update, lifting the investment banking sector by 3.6 per cent.
Diageo fell 5.5 per cent after the maker of Guinness, Smirnoff and Tanqueray gin beat first-half sales forecasts, but investors focused instead on its miss on US sales. The company's shares dragged the beverages sector down 5.2 per cent.
Wizz Air fell 7.2 per cent from eight-month highs hit in the prior session, after the Hungarian budget airline was upbeat on summer demand for travel but more cautious than its competitors.
Shares of Fevertree tumbled 8.8 per cent after the tonic maker warned with further double-digit percentage hikes across its key input costs.
Europe
The pan-European STOXX 600 rose 0.4 per cent after two consecutive days of declines. In Germany, the Dax nudged up 0.3 per cent, while the French Cac 40 finished 0.6 per cent higher.
STMicroelectronics shares jumped 8.2 per cent after the chipmaker beat fourth-quarter sales and earnings expectations, boosting the wider technology sector.
Spanish bank Sabadell soared 11.2 cent to hit an over three-year high on an upbeat full-year outlook, while Finnish telecoms equipment maker Nokia rose 4 cent after beating quarterly operating profit expectations and forecasting higher 2023 sales.
Along with corporate earnings, the market focus is now on upcoming interest rate decisions from the Federal Reserve and the European Central Bank next week. The ECB is widely expected to hike rates by 50 basis points next week, with policymakers backing the case for interest rates to keep rising further in order to bring inflation down to the central bank's target.
New York
US stock indexes rose in early trading after data showing a resilient labour market and better-than-expected economic growth last quarter helped ease worries of a deep recession, while Tesla's bullish outlook boosted the tech-heavy Nasdaq.
After Microsoft's disappointing outlook spooked markets in the previous session, Tesla's better-than-expected quarterly results reassured investors that the EV maker could cope with a slowing economy in 2023. Tesla jumped 10.1 per cent, boosting the S&P 500 consumer discretionary sector index.
Keeping a lid on gains for Dow was chemical firm Dow Inc, which fell 1.6 per cent after missing Wall Street estimates for quarterly profit, and a 3.4 per cent drop in IBM after it missed annual cash flow targets.
Mastercard added 1 per cent after reporting a better-than-expected fourth-quarter profit, while oil major Chevron gained 2.9 per cent.