All week, in celebration of St Patrick's Day, our writers and correspondents are bringing you the best of Irish talent in the arts and other fields. Today, Film Correspondent Donald Clarke looks at 10 great Irish talents in film.
Emer Reynolds
Reynolds's work as an editor would be enough to earn her a place on this list. In recent years she has also emerged as one of our finest documentary directors. Co-directed with John Murray, Here was Cuba (2013) summarised the Cuban Missile Crisis. The Farthest (2017), a brilliant celebration of the Voyager space probe, won Emer an Emmy. Next up, Songs for When I'm Away investigates Phil Lynott. A nation expects.
Ruth Negga
Things seemed to go quiet on the movie front after Negga got her Oscar nomination. Give her a break. There was the small matter of playing Hamlet at The Gate to be got through. The Irish actor, born in Ethiopia, raised in Limerick, is set to reassert herself in 2019. Everyone expects James Gray's Ad Astra, an existential space-opera, in which she stars opposite Brad Pitt and Tommy Lee Jones, to debut at Cannes. Currently shooting Rebecca Hall's Passing with Tessa Thompson.
Consolata Boyle
For well over three decades, Boyle, a UCD graduate, has been among the industry's most admired costume designers. She began by bringing period precision to Irish films such as Anne Devlin (1984) and December Bride (1991). More recently she helped Meryl Streep become Mrs Thatcher in The Iron Lady (2011). Her collaboration with Stephen Frears brought her Oscar nominations for The Queen (2006), Florence Foster Jenkins (2016) and Victoria & Abdul (2017).
Aisling Franciosi
If Franciosi gets any hotter she'll scald herself. Of mixed Irish and Italian heritage (the name gives it away), she was recently named as a European Shooting Star at the Berlin Film Festival. She appeared in Game of Thrones and won an IFTA for The Fall. But it is her courageous performance as an avenging force in Jennifer Kent's upcoming The Nightingale, an unrelenting Tasmanian western, that has really set tongues a-wagging.
Jessie Buckley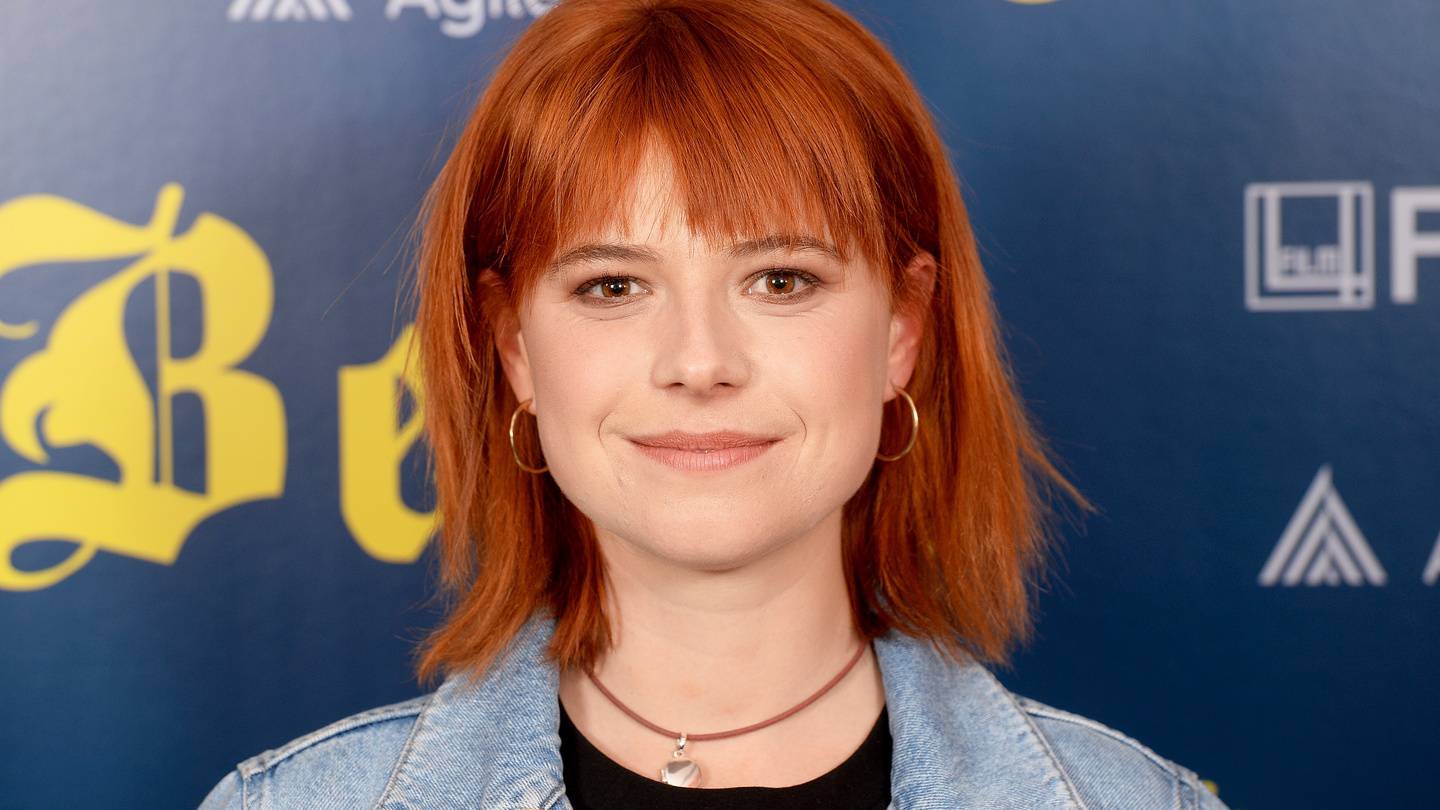 You probably already know about Buckley. The Kerry woman was runner up on the talent show I'd Do Anything and went on to excel on TV in Taboo and War and Peace and in the film Beast. Stand back. This is the year's she blows the big screen into confetti. Her breathtaking turn as a Glaswegian country singer in Wild Rose is the sort that nudges actors towards superstar status (and Oscar nominations, if the campaign is there).
Cathy Brady
Brady can probably still be positioned in the "best kept secret" drawer. The Newry director did great work on the TV series Can't Cope Won't Cope, but aficionados know her for excellent shorts such as Small Change and Morning. This year we get to see Nora-Jane Noone and Martin McCann in her debut feature Wildfire. Sounds like the sort of thing that could play in one of the satellite strands at Cannes -- if ready.
Robbie Ryan
Even before he got his Oscar nomination for The Favourite, Ryan, a Dubliner, was recognised as among the most innovative cinematographers of his generation. His break came back in 2003 when his glassy work on Andrea Arnold's Wasp helped that film to the Academy Award for best live action short. He and Arnold developed their creative partnership on Red Road (2006) and Wuthering Heights (2011). Currently shooting Noah Baumbach's new flick for Netflix.
Richard Baneham
Richie is the only person on this list with an Oscar. A graduate of Ballyfermot Art College, the animator and visual effects supervisor secured early work on Brad Bird's The Iron Giant before moving on to The Chronicles of Narnia and The Lord of the Rings. He won his statuette for visual effects on James Cameron's Avatar - the highest grossing film ever -- and, as you read, is preparing for a string of sequels to that behemoth.
Carmel Winters
The Cork director made a noise in 2010 with her strange psychological drama Snap and then drifted away. What better way to return than with a major award at the Toronto International Film Festival? Starring the delightful Hazel Doupe as a traveller who idolises Muhammad Ali, Float Like a Butterfly won the FIPRESCI Discovery Prize and was immediately elevated to must-see status for the upcoming season.
Allen Leech
The Killiney actor deserves just a little more celebration. For the last 15 years or so, he has been fleshing out the casts of films such as The Sweeney (2012) and The Imitation Game (2014). A degree of fame came with the TV series Downton Abbey and his performance in the recent Bohemian Rhapsody secured him an invitation to the Oscars. In 2019, Downton Abbey: The Movie (as it's not called) arrives in cinemas.