European Parliament elections are known as second-order elections, struggling to drum up much interest from voters. Turnout has hovered at about 50 per cent, much lower than for general elections.
There is also the well-observed phenomenon of politicians with strong national profiles seeming to slowly slip off our screens, our airwaves, and our lives during their five years in Brussels.
The elections are nonetheless important. Irish MEPs' influence has made a difference, though a lot of their work does not make much of an impact at home and might remain unseen to the wider public. Despite having only 13 out of 705 members in the parliament, two have achieved high office. Pat Cox was president of the Parliament.
Mairéad McGuinness was a vice-president and is now an EU Commissioner. And despite Brussels' lack of relevance for many people, the 2019 crop has maintained a relatively high profile at home, for both positive and negative reasons.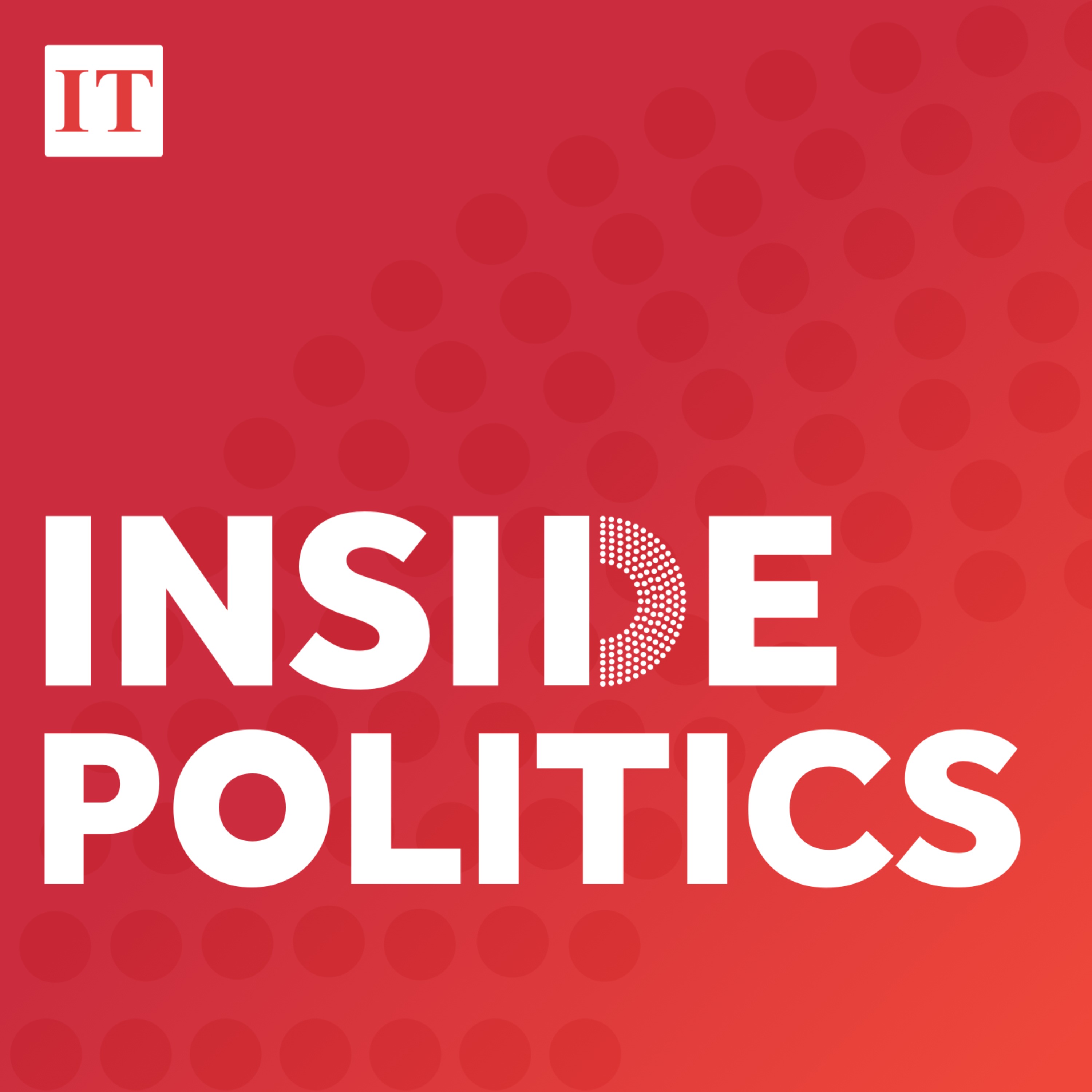 How will the Electoral Commission reshape Irish elections?
The Electoral Commission is a newly established state body set up to oversee elections in Ireland. Taking on a range of existing electoral functions, it will also be responsible for deciding on the number of TDs in the Dáil and the boundaries and size of each constituency and local election area. The first report from the Commission on constituency boundaries is due out at the end of August. So what can we expect from it? To talk through the changes coming down the tracks for the electoral system and the wider impact on political parties, Hugh is joined by Cormac McQuinn, political scientist and lecturer with UCC Dr Theresa Reidy and Maynooth University lecturer Dr Adrian Kavanagh.
European elections have tended to be held, along with local elections, in the middle of the cycle of general elections and have, therefore, been seen as a weathervane for the state of the parties. If it is a mirror, it is a distorted one.
The disposition of voters is like that of punters in the final bumper of a race meeting: because there is less at stake, votes can be cast on little more than a whim for some. Outsiders, personalities, mavericks, underdogs, anti-establishmentarians, and Eurosceptics get more of a look in.
That said, these elections can be telling indicators of the general mood, or can give a party a much-needed morale boost. For the latter, the best example was the 2004 European Elections. Fine Gael had had a terrible election in 2002 and had seen its Dáil representation dip to 32. Against a backdrop of doubts about its future, in those European elections it won five of the 13 seats and cemented Enda Kenny's position as leader.
Ahead of next year's elections, it is a racing certainty that Ireland will gain an extra seat in the next parliament, with the overall number of seats increasing from 13 to 14
Similarly, in 2019, Fianna Fáil won two seats but limped home in both cases, and failed to win a seat in what should have been its heartland territory of Midlands-North West. Not the performance you would expect from a party in position to take power.
Ahead of next year's elections, it is a racing certainty that Ireland will gain an extra seat in the next parliament, with the overall number of seats increasing from 13 to 14.
Ireland is one of nine countries among the 27 members of the EU that have had a population increase (300,000 more people) since 2019. One scenario would leave Ireland gaining two seats. Fine Gael MEP Seán Kelly, a member of the committee that will decide on this matter, says the likelihood of this happening is "improbable".
It is a pity because an extra two seats might have given the Electoral Commission an opportunity to restore the old Dublin, East, South and North-West constituencies which were more identifiable geographically. As it is, the extra seat will go to Midlands-North West, a smorgasbord of a constituency comprising 13 counties. To even up the numbers, it is likely that another two counties, Laois and Offaly, will be added to it, both taken from the equally enormous South constituency. Dublin is the only constituency that seems to have cohesion.
'Number-crunching'
Will the European contest be an indicator of things to come in a general election? We are still a year out from the poll, so fortunes can still wax and wane. Sinn Féin, for example, has not started the process of identifying possible candidates. A senior party figure who spoke on condition of anonymity said: "We are at a stage where we are number-crunching on how many candidates we run in the locals and Europeans. We cannot leave seats behind like we did in 2020. We have to be ambitious and maximise the number of seats we can win."
That source said they could not see sitting TDs being candidates as the party needed to consolidate its gains from 2020 in the Dáil. Its former South MEP Liadh Ní Riada has retired from public life. The possibility was raised by another Sinn Féin TD that some or all of its four senators – Munster-based Paul Gavan, Fintan Warfield, Belfast-based Niall Ó Donnghaile and Lynn Boylan – could be asked to stand at conventions.
While the Sinn Féin brand is strong, the party will still need recognised and credible candidates. The case of Boylan is interesting. She was elected an MEP in 2014 but lost her seat in 2019. From Tallaght, she has been spoken about as a possible candidate for Dublin South West in the next Dáil election.
Sinn Féin had a poor election in 2019, with only Matt Carthy surviving in Midlands-North West (he has since been replaced by Chris MacManus).
Representatives from other parties said that if an election were held tomorrow, Sinn Féin could win two seats in each constituency (six in total).
Clare Daly (Ind), Barry Andrews (Fianna Fáil) and Ciarán Cuffe (Greens) would be seen as vulnerable in Dublin, with only Frances Fitzgerald (FG) looking strong enough to survive.
There is a view shared by sitting MEPs that Mairéad McGuinness may contest the election if she has to relinquish her commissioner post in 2024. If she entered the race, that would be a fly in the ointment
In the five-seater South, Fine Gael will struggle to hold on to two seats, while Mick Wallace (Ind) and Grace O'Sullivan (Greens) will also be very vulnerable. Billy Kelleher may have enough core support from Fianna Fáil voters to hold on, while Wexford senator Malcolm Byrne could very well run again.
Midlands-North West will be interesting. Sinn Féin will hold at least one seat and has a good chance of winning two. Independent Luke Flanagan looks strong enough to hold, especially in an enlarged constituency. The jury is out on Fine Gael keeping two seats, even in a five-seater. Fianna Fáil senator Lisa Chambers, who has a high profile, could win the party a first seat here since 2009, when Pat the Cope Gallagher was elected an MEP. There is a view shared by sitting MEPs that Mairéad McGuinness may contest the election if she has to relinquish her commissioner post in 2024. If she entered the race, that would be a fly in the ointment.
Anti-establishment
There is always an anti-establishment vote in European elections. The question is whether Sinn Féin will hoover it up this time, or whether the likes of Daly and Wallace have enough residual support despite, or because of, their contrarian stances on issues such as Russia and Iran.
[ Government favours June 6th to 9th for next year's local and European elections ]
Sinn Féin has a big decision to make in relation to where it stands in Europe. It has moderated some of its long-held stances on defence co-operation and the Nato Partnership for Peace project. Those changes seem to make the party's political positioning increasingly inconsistent with its membership of the radical left, and mainly Eurosceptic, grouping GUE/NGL.