New Music – Dark Times, Arthur Beatrice, Sleeper Agent
Dark Times Our new favourite Norwegian band. From Oslo, Dark Times are a pair of riot grrls and a boy playing demonic, angry, fierce, angular punk rock as if their lives depend on it, with singer AK really lashing into …
Our new favourite Norwegian band. From Oslo, Dark Times are a pair of riot grrls and a boy playing demonic, angry, fierce, angular punk rock as if their lives depend on it, with singer AK really lashing into the songs. Check out their debut single for the Sheep Chase label especially "Shallow Breather' and "Distrust".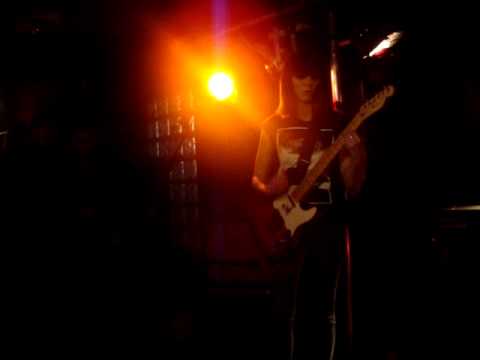 Forthcoming debut single "Midland" from the London-based four-piece is one of the reasons why folks are keen to find out more about these Golden Girls' fans. Hip, classy and nonchalant, the beautifully crafted "Midland" sees Arthur Beatrice in thrall to the spacey widths of The xx and the timeless depths of The Sundays.
Anthemic, rowdy garage rock'n'roll with idiosyncratic whoops and hollers from a young Kentucky six-piece signed to M.I.A.'s Mom + Pop label. We're hearing a lot of potential for fun live shows in their "Celabrasion" debut album, which is chockablock with killer tunes like "Get It Daddy", brilliant riffs and sweet bubblegum choruses.