SXSW Music 2009 – the party's over here
And we're off. Officially, there are 1,950 bands playing in 73 venues around Austin, Texas during SXSW Music. But when you add in the fact that many non-official venues are pressed into service – including a couple of spaces which …
And we're off. Officially, there are 1,950 bands playing in 73 venues around Austin, Texas during SXSW Music. But when you add in the fact that many non-official venues are pressed into service – including a couple of spaces which are usually used as car parks and the colossal Fader Fort on the other side of the I-35 – it feels like the whole city is reveberating and soundchecking 24/7.

On The Record's binge-gigging begins at 11.55am when I walk into a venue to see Local Natives. As with about half of the bands I'll see this week, I know sweet feck-all about them, other than someone tipped them to me. It turns out to be a swell tip because these dudes have fantastic melodies, harmones and hooks. Every single tune shimmers and sticks in your mind. They're the kind of band which could easily create a buzz over the next few days that will have people still talking about them months from now.
Then, just to show that it's not all beer and skittles, I go upstairs and see Lovvers. Total nonsense. It's their first gig of the day and they're as untogether as a crowd of bankers with an abacus. Another SXSW-goer sees them around midnight and reports back that nothing changed in 12 hours.
So this is how today and tomorrow and the two days afterwards will roll. Bands good and bad auditioning for your attention. At every turn, because there's so much on, the three song test is in full effect unless the band are extraordinary in either direction. If I was a band playing SXSW, I'd just play the same three songs over and over again because the people who're in the room at the start of the gig are definitely not the same people standing there when you finish.
Anyway, the reports from the frontline
Here We Go Magic: beautiful, beautiful album, but they need to do a serious amount of gigging to make sure the various players are on the same page. But when Luke Temple and friends play "Only Pieces" three songs in, you can hear the stirrings of a great friendship.
Pretty & Nice: if Elvis Costello grew up listening to Husker Du, The Minutemen and Green Day, it would sound a little – or a lot – like this. "Tora Tora Tora" is the best two-and-a-minutes of power-pop-punk you'll hear in the next hour
Deastro: interesting post-everything darkcore pop from Ghostly International act. Sound like LCD Soundsystem by way of Detroit techno and car-factory noises.
Marnie Stern: Vroom-vroom-vroom. She kills 'em. Nuclear explosions in the form of guitar solos. Bass-player and drummer are red-hot too. Punk-rock as a manifestation of everything you hold dear in life. She's coming to Dublin soon-ish too. Strap yourselves in.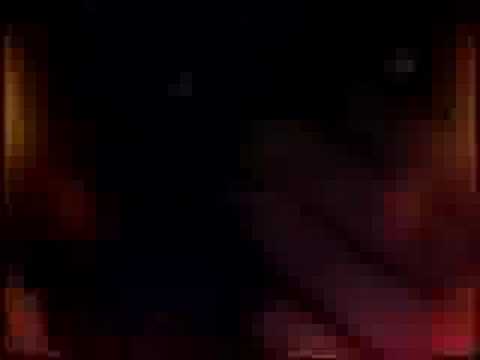 The Golden Filter: Full-bodied disco-pop beats touched by the spirit of Giorgio Moroder, Lady Gaga's baby sister on vocals, three songs which remind you of mirrorballs, dancefloors, 3am euphoria and all that glitters sometimes can be gold.
Vivian Girls: the past is the future is the past. Three gum-chewing girls play off-the-shoulder indie which is kooky, fun and flirty as fuck. It seems that they're playing every hour on the hour this weekend so will be seen again.
Harlem Shakes: Vampire Long Weekend. From Boston, they're got it going on, from the singer's sports-coat on loan from Miami Vice and the saxaphone which ruffles up the edges to the songs like "Strictly Game" which are just the business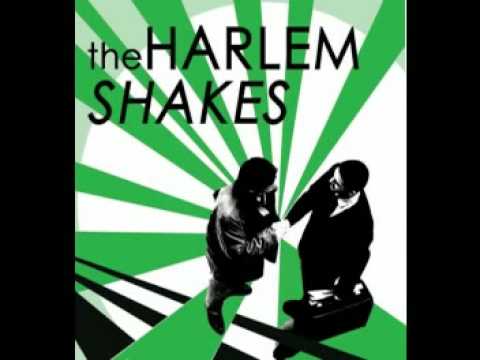 Titus Andronicus: it's all in the swagger. Majestic punk-rock which takes a left somewhere in New Jersey, adds a couple of Springsteen frills and then rocks on down the road. Totally frantic from start to finish with few breaks for air. Some mighty songs in there, like this one.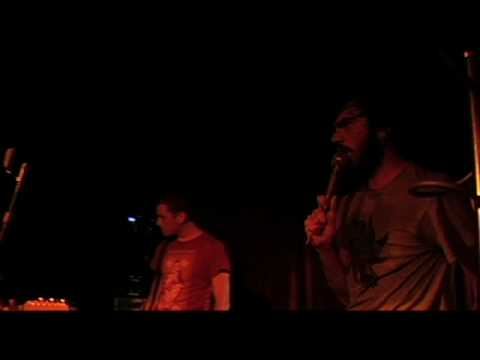 Pains Of Being Pure at Heart: the lead singer is wearing an anorak. It's a lightweight one, but it's still an anorak. He is the only man in Texas, where it's at least 80 in the shade under the lean-to they're playing in, wearing an anorak. Gorgeous indie throwback to a time when men were twee boys and people actually bought records by The House Of Love, Wedding Present and The Pastels. Actually, did anyone really buy records by the Pastels?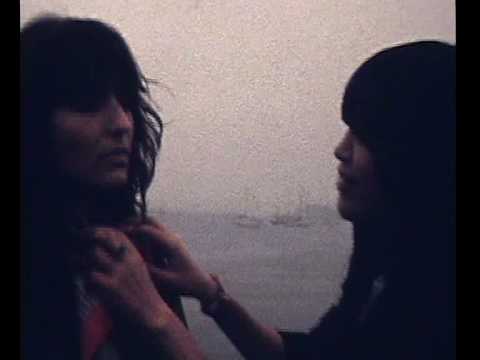 Casiokids: airy Nordic electronic glee with lots of dastardly hooks
Rainbow Arabia: big-picture kooky sounds and Bat ForLashes-like wails and shrieks
Tallest Man On Earth: naturally, the tallest men in Texas turn up to this gig to provoke a stand-off. Poor Michael Stipe – or the guy who happens to look like Michael Stipe – is on his tip-toes trying to see. Muscular, dramatic, lively folk songs from the Swede with the huge voice (like Tom Waits after singing lessons) and the magnetic stage presence.

Lemonade: they're taking very interesting drugs, these lads
Graham Coxon: boring. Dude, at this stage of your life, you should know better than snark about the sound. Next
Micachu & The Shapes: she pulls faces like a toddler with the mumps. Wonky-pop from the 21 year old London wonder-kid and her band. These songs were not made to be played blinking in the blinding Texan sun but those hooks and melodies below the skittering would work on Mars.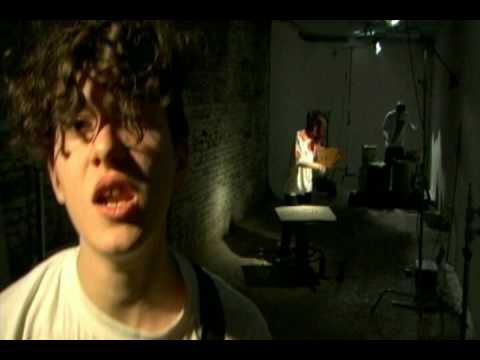 Bell: ghostly, spectral electronic sounds with notions of chamber-pop grandeur from Brooklyn three-piece. One ace song called "Miner".
Ladyhawke: Pippa Brown doesn't like playing live and it shows. While the songs are gloriously realised and rounded, this Kiwi lass would probably prefer to be anywhere but here.
Janelle Monae: Fabulous, freaky, frantic, fierce souled out, funked-up pop-rock from someone we'd never heard of before we walked into the room and now want to know all about.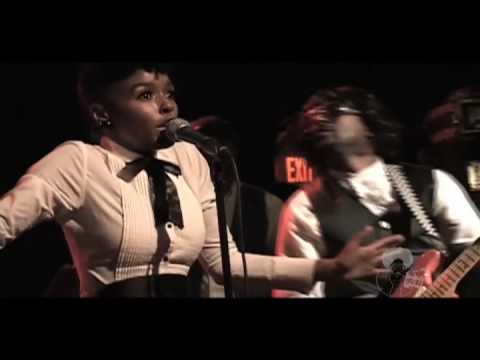 Lissy Trullie: oooooooooooooh, she's sassy. Chips on both shoulders of her jacket, Trullie throws down a rake of classic-with-a-kink NYC pop which has Debbie Harry, the Velvet Underground, the Strokes and – yes – the other Jim Carroll in its genes. The kind of pop that leaves a very pleasant after-taste.
Dan Auerbach: dude from the Black Keys pushes his solo blues agenda wth the zeal of an evangalist and the hooks of a true pro. Could have stayed at this one all night.
DM Stith: we learn before the gig that the man who arrives in TX with one of our favourite albums of the year has not yet played that many live gigs. And yeah, it shows, though a venue full of prattlers doesn't help matters. Delicate, gentle, fragile songs which are going to find their live sea-legs the more shows he does. Dude has a full dancecard before he arrives in Dublin in May