Barack Obama will serve his last full day as US president on Thursday before his successor Donald Trump is sworn into office on Friday.
Instead of spending the day weeping in private and rocking ourselves to sleep, The Irish Times offbeat team has compiled a list of its favourite Obama moments.
From kids in The White House to mic-drops and Joe Biden memes, here are our favourite:
1. Mic-drop at The White House Correspondents Dinner, 2016:
Proving his innate ability to entertain, Obama's final speech at last year's White House Correspondents Dinner was replete with stellar one-liners. Our favourite was when he spoke about Trump's foreign policy:
"He has spent years meeting with leaders from around the world — Miss Sweden, Miss Argentina, Miss Azerbaijan. "
The most memorable moment from that speech, however, was his finishing line when he pulled off the 'Obama out' mic drop with class.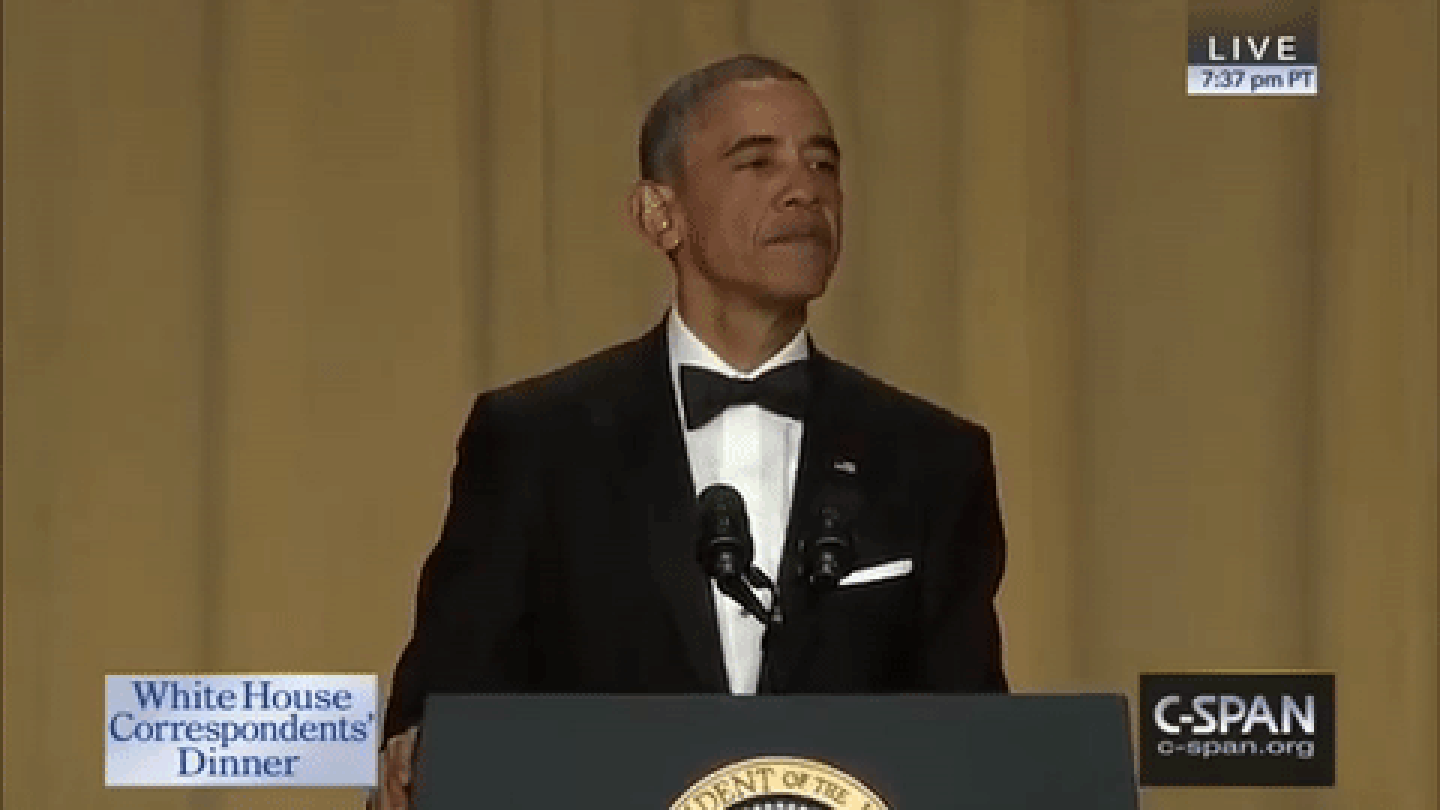 2. Meeting Prince George in his pyjamas at Kensington Palace, 2016:
Although it was the adorably regal toddler who stole the show in his white fluffy robe, Obama's reaction to the scene gave us a great giggle.
Speaking of the meeting at the Correspondents Dinner, Obama joked:
"Last week Prince George showed up to our meeting in his bathrobe. That was a slap in the face."
3. The awkward handshake with Raul Castro, 2016
Is is a wave? Is it a shake? Who knows, but it does remind us of something your mother would do when you refused to blow your Granny a kiss goodbye.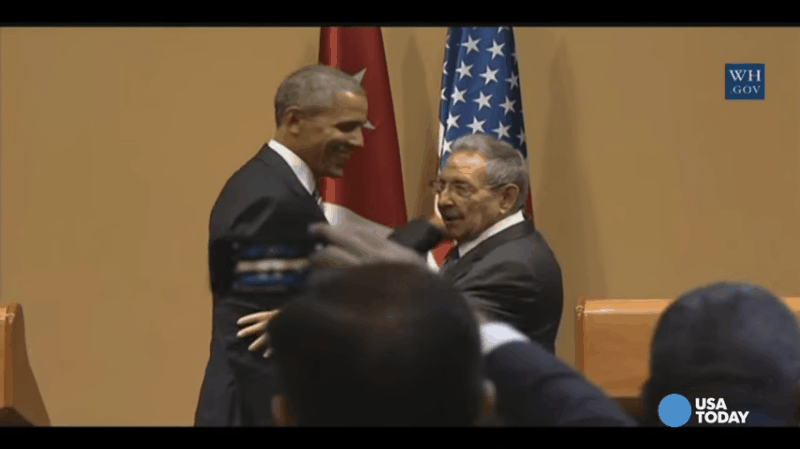 4. Speaking of awkward handshakes...
Poor Enda was left hanging at The White House last year, and it's the pretending to check the nails that makes it.
5. Singing Al Green's 'Let's Stay Together,' 2012
He often treated us to some very passable musical renditions, but this charming one was probably our favourite. He sang it during a fundraiser at Apollo Theatre in Harlem, New York in 2012.
6. #ObamaAndKids, 2016
Photographs of Obama with adoring young children flooded Twitter in February last year under the hashtag #ObamaAndKids. Some of our favourites are below.
7. Joe Biden memes, 2016
The ultimate bromance reached fever pitch this year when Obama awarded the Vice President the Presidential Medal of Freedom.
The ceremony was an emotional conclusion to an improbable partnership that began in 2008 when Obama asked his former presidential rival to be his running mate.
Their close friendship was depicted in several internet memes after Donald Trump's election, where a petulant Biden was seen saying things like "I'm not calling him Dad" to an exacerbated Obama.
8. Visiting Ireland in 2011
How could we forget our own moment in the spotlight in 2011 when the US president visited relatives and drank a pint of Guinness in Ollie Hayes' pub in Moneygall, Co Offaly and gave a speech at College Green.