Having slipped into Mallorca, initially undetected, Liam Byrne had no inkling the law was finally about to catch up with him. However, as he enjoyed a meal in a restaurant in Alcúdia – wearing flip flops, shorts and T-shirt – his near 20-year run of avoiding gangland criminal charges abruptly ended last weekend.
Members of the Policía Nacional had spent the week searching for Byrne on the Balearic island, first locating his hire car and then getting the Dubliner in their sights. They waited until he was halfway through his meal last Sunday evening – in a public place with family members – before approaching him. He was told he was being detained before handcuffs were produced and he was led away.
Armed officers were part of the arrest team – because of the extreme risk posed by Byrne – but they were not needed. The gang boss went quietly.
Video footage later emerged of the 42-year-old being led up a flight of steps, still in his casual clothes and now handcuffed, into a police station to be locked away in a cell. He may not emerge from custody for another 15-20 years – perhaps even longer – if British law enforcement gets its way.
Byrne, a father of three, is wanted in England to face serious gangland charges. His arrest in Mallorca was the result of an extradition request from Britain's National Crime Agency (NCA). One notable feature is that the NCA inquiry into him is long over, and firearms charges have already been approved by the Crown Prosecution Service. These are the first gangland charges he has ever faced, despite him being involved in serious drug dealing for 20 years, about half of that time as leader of the "Byrne organised crime group", effectively the Irish arm of the Kinahan cartel. He was also one of the men involved in two of the Republic's bloodiest gangland feuds – the Crumlin-Drimnagh and Kinahan-Hutch disputes – which have claimed more than 30 lives.
[ Liam Byrne arrest: Net tightens around Kinahan cartel after detention in Mallorca ]
Byrne has already appeared before a brief court hearing in Mallorca and indicated he is fighting his extradition. However, it is very likely he will be back in the UK within months, maybe even weeks, as extraditions are usually a matter of course.
Once on British soil he will be put on trial for what the British NCA alleges was his leading role in a gang that acquired firearms for sale to other crime gangs. Based on the seriousness of those allegations – and recent firearms sentencing trends in Britain – Byrne would face a prison sentence of up to 20 years if convicted.
The NCA has claimed evidence it gathered from EncroChat – a secret messaging service infiltrated by law enforcement in 2020 – implicates Byrne and another Irish man, Jack Kavanagh (22), in the alleged UK-based gun running conspiracy.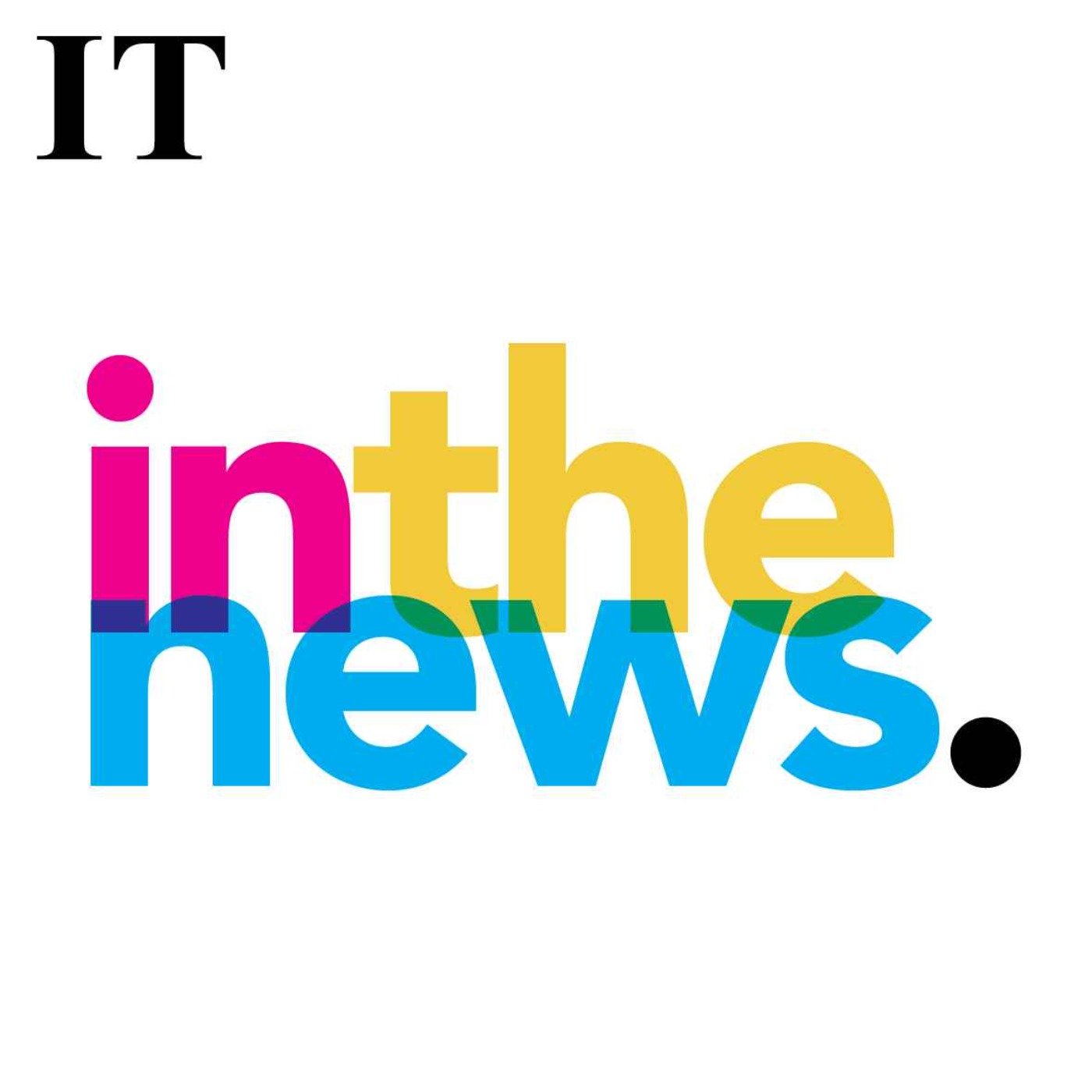 Liam Byrne arrest: what next for the Kinahan cartel?
The NCA has already convicted serious gangland criminals using EncroChat evidence. Security sources in Ireland said the fact the NCA at the weekend named Byrne and Kavanagh in a statement, and said it had EncroChat evidence that incriminated them, indicated that the agency was very confident the two Irish men would be convicted.
Kavanagh's father is Thomas "Bomber" Kavanagh (55), an Irish man who was last year jailed for 21 years for his lead role in trafficking drugs valued at €36 million into the UK. Kavanagh snr for years ran the Kinahans' UK operation, while his brother-in-law, Liam Byrne, ran the Kinahans' Irish drugs business.
Byrne has lived most of his life in Crumlin, Dublin, and first got involved in street-level drug dealing as a young teenager. The large gang he was a member of split into two rival factions after a dispute over a drug seizure in Dublin in March 2000. The rival groups engaged in a gun feud – the Crumlin-Drimnagh feud – which continued for almost a decade, during which time 13 men were murdered. Through those years the gang Byrne was a member of was supplied with drugs by Christy Kinahan snr.
From 2000 to 2004, Byrne missed out on the rapid initial growth of the gang as he was in jail for a robbery committed when he was 17 and for severely beating a man with a baseball bat in a personal dispute. He was 19 when he was imprisoned. He was released at the end of 2004, then aged 24, at which point his career as a significant drug dealer began. In 2008, when the leader of the gang – his cousin Freddie Thompson – was forced to flee Dublin under INLA threat, Byrne became its new leader.
About two years later the Crumlin-Drimnagh feud ended and the gang under Byrne could focus on its primary goal: taking receipt of cocaine shipments from the Kinahans' rapidly expanding drugs operation in Spain and supplying other Irish crime gangs.
Byrne and his associates grew very wealthy during that period, even though the economy dropped off a cliff as he assumed the role of gang leader. Gardaí regularly stopped him in luxury vehicles, valued at €100,000-€150,000, while wearing a bulletproof vest.
Byrne also bought a house on Raleigh Square, Crumlin, where he grew up, for €250,000 in 2011. He then spent €740,000 extending and renovating it, including an extension that took up almost all of the back garden. He established a luxury car sales garage on Bluebell Industrial Estate, west Dublin. He used it as a front to launder money and to claim a supposedly legitimate income. However, during 29 days of Garda surveillance in 2016, the company had no customers.
In 2016, Byrne's position at the Kinahans' main man in Ireland could not save his younger brother, David. He was shot dead at the Regency Hotel, north Dublin, by gunmen working for the Hutch gang, who burst into a boxing tournament weigh-in. The armed gang – three dressed in mock Garda Emergency Response Unit (ERU) uniforms and armed with AK47s – was trying to murder Daniel Kinahan. They wanted Kinahan dead in revenge for his ordering the murder of Gary Hutch, his one-time close friend, in Spain five months earlier. However, in the chaos Kinahan ran for his life, escaping to safety, while David Byrne was shot dead.
After Byrne was murdered, the Kinahan cartel unleashed an onslaught of gun attacks on the Hutch family and their associates – a gang war that became known as the Kinahan-Hutch feud. By the end of 2018 that dispute had taken 18 lives. The violence prompted a big Garda clampdown on the Kinahan operation in Ireland.
Since then, more than 60 Irish-based Kinahan members, associates and gunmen have been jailed in the Republic, meaning the wipeout of the once-thriving operation led by Byrne. As part of the crackdown, Byrne's home in Crumlin was seized by Cab, with that case coming to a head in 2018-2019. His car garage was also closed down and its fleet of luxury vehicles seized. But long before he lost his assets, Byrne fled Dublin for Britain.
Liam Byrne's son Lee (23) has been involved in a romantic relationship for more than a year with Lilly-Ella Gerrard (19), the daughter of former soccer player Steven Gerrard
He settled, with his wife and three children, in an upmarket neighbourhood in Tamworth, Staffordshire, where his sister and brother-in-law "Bomber" Kavanagh were based. Christy Kinahan snr had also lived in Tamworth – about 20km outside Birmingham – in the 1990s.
Garda sources say it is no coincidence the founder of the international cartel and the men who would become leaders of its Irish and British operations all lived in the same place in Britain, even if decades apart in the case of Kinahan snr and Byrne. The Garda sources say Kinahan snr was linked to an extensive criminal network around Birmingham. Gardaí believe Kinahan snr introduced "Bomber" Kavanagh and Byrne to his British contacts, who proved invaluable allies, even helping them conceal their wealth in Ireland by fronting assets for them.
Life in Britain was initially good for Byrne. He lived in a palatial house organised by one of the cartel's valued contacts in Tamworth. He regularly popped up at sporting fixtures, including boxing matches and Premier League football games. He was also photographed in an English jersey at the England vs Croatia game in Wembley during Euro 2020. His son, Lee Byrne (23), has been involved in a romantic relationship for more than a year with Lilly-Ella Gerrard. She is the 19-year-old daughter of former Liverpool FC player, and one-time talismanic England international, Steven Gerrard, whom Liam Byrne has at times been photographed with. There is no suggestion that Lee Byrne, Lilly-Ella Gerrard or Steven Gerrard have ever had any involvement in crime.
While Liam Byrne appeared to be enjoying life in Britain, mixing in the right circles – and continuing with his senior role in the Kinahan empire, according to gardaí – he soon came under investigation by the NCA there.
[ A life in crime: Thomas 'Bomber' Kavanagh ]
[ Liam Byrne: Daniel Kinahan's lieutenant in Dublin ]
In the first sign of serious trouble for Byrne, the NCA arrested "Bomber" Kavanagh in January 2019 as he flew into Birmingham after a family holiday in Mexico. A search of his highly fortified home yielded a 10,000 volt stun gun disguised as a pitch fork. Kavanagh was jailed for three years for possession of the stun gun. Before that sentence expired he was charged with Kinahan-related drugs trafficking, resulting in a 21-year sentence being imposed on him last year.
Having seen what befell Kavanagh, and knowing he was under NCA investigation himself, Byrne decided to move again. He took his family out of Tamworth and went to Dubai, where his associates, including the Kinahans, had been based for years. While in Dubai, the NCA inquiry into Byrne concluded. The Crown Prosecution Service decided he should be charged, alongside his nephew Kavanagh, who had also taken the decision to relocate from Tamworth to Dubai.
However, after both men left Dubai within days of each other the week before last, they have now ended up in custody in Spain pending extradition to Britain.
Some gardaí sources say they are "baffled" by Byrne's decision to leave Dubai – a proven safe haven for wanted criminals – and go to Spain, where the authorities work hand in glove with the Garda and UK police, when he knew the NCA had investigated him.
Liam Byrne needs to be around Irish people, he has status in that group. He's a nobody in Dubai - just another gouger
One said Byrne was likely travelling on a fraudulently obtained genuine passport – issued by the Republic's passport office featuring his photograph but a third party's personal details – and simply believed his presence in Mallorca would not be detected.
Another Garda source suggested Byrne's "ego got the better of him" and effectively overruled his caution about leaving Dubai for anywhere in the EU, where the risk of arrest was so real.
"If Liam Byrne can't go to Mallorca for a big family get-together and meet other heads from Dublin so he can flash all his money around and show what a big man he is ... that would kill him. He needs to be around Irish people, he has status in that group. He's a nobody in Dubai – just another gouger."
Another Garda source agreed, saying Byrne regularly being spotted in vehicles valued at more than €100,000 while living in Dublin was another example of his desperation to portray himself as a wealthy and untouchable gang boss.
"That's what buying the house and spending all money on it was all about: showing he's the king of Crumlin and making sure everyone knew it," says the Dublin-based detective. "He just couldn't resist going on a holiday so he could play king in the middle of a load of Irish people. These guys are streetwise, but we overestimate them. Really, they're more brawn than brains."
Former Garda assistant commissioner John O'Driscoll believes Byrne probably "took a chance" in deciding to holiday in Mallorca because "he didn't understand or believe" just how determinedly he was being pursued
Former Garda assistant commissioner John O'Driscoll, who led the fight against the Kinahan cartel, says Byrne's arrest is another example of the cartel's world getting smaller. He adds that its Irish operation has been crushed by the Garda to the extent it is a spent force. The US authorities have imposed financial sanctions and travel bans on the Kinahans, and offered $5 million rewards for information leading to their conviction. The British authorities have already taken "Bomber" Kavanagh out of circulation and now have Byrne in their crosshairs.
"When they see the arrest [of Byrne] they're in disarray because they just don't know what's next and who's next," he says. "There's also beginning to be a realisation that the [international investigation into them] is unrelenting. They didn't realise that at the start; just the relentlessness of what was ahead of them."
He believes Byrne probably "took a chance" in deciding to holiday in Mallorca because "he didn't understand or believe" just how determinedly he was being pursued. He says the arrest of Byrne and Kavanagh will discourage the Kinahans from travelling, limiting their ability to maintain their positions in the ever-changing international underworld. The cartel is now seen as a higher risk partner after Byrne's arrest and the other blows it has sustained since 2016.
"It's about being able to show your power, engaging with other gangs in a way that shows you're more powerful than them," says O'Driscoll. "But other gangs will be wary of them and not view them with the same respect or fear. Is it wise if you're, say, a Romanian or Dutch crime gang to expose yourself to the attention the Kinahans are under, especially after [Byrne's] arrest?"