"I'm deeply lucky," Siobhán McSweeney insists. We're on a zoom call from her flat in London. The Cork actor is fresh from a gruelling session of the physio that's still required for a serious leg injury caused by her fall from a bike 18 months ago.
I've just put it to her that alongside hard-earned professional good fortune – since entertaining the world with Sr Michael in Derry Girls there's been a constant stream of choice acting and presenting roles – the last few years have been tough.
Her father died while she was filming the second series of Derry Girls in 2018, she lost almost everything when her flat burned down in November 2019, and that devastating event was followed shortly afterwards by the death of a beloved aunt.
By March 2020, she was living as a self-described "homeless orphan" – her mother died 15 years ago – asthmatic, anxious and relying on good friends for a roof over her head while a global pandemic raged. Then there was the bike accident. But McSweeney does not want to wallow.
She's in too good a mood, just back from holidays with friends in the Dominican Republic, enthusiastically tucking into some duty-free chocolate picked up on the journey home, "a reward after the physio".
"Life happens," she says, stoically.
"It's just that a lot of it has happened to me lately." She does concede that on holiday with friends and godchildren, "when I was in the pool I could feel five sets of eyes watching me closely. They were looking at the toddler but also looking at me to make sure I didn't topple over ... there was a sense of, 'well if something's going to happen, it's going to happen to Siobhán ..."
She doesn't want to be dismissive of her past and ongoing challenges, but she's in "extra good" form at the moment, feeling positive about her progress physically and grateful that she can afford those physio sessions.
"I genuinely feel that I'm one of the luckiest people around. I feel guilty for the amount of luck and good fortune I've had."
[ St Brigid the 'kick-ass warrior poet and goddess': Siobhán McSweeney finds a very Irish superhero ]
Owing much more to talent than luck, the latest example of this good fortune is her role in Extraordinary, the brilliant new offering from Disney+. A witty, mischievous and refreshing eight-part series, it's the debut script from talented young Irish writer Emma Moran, who is also listed as an executive producer. Even though it's only just aired, the show has already been commissioned for a second series.
"It is such a clever idea and so clever of Disney to pick it up," says McSweeney. The show is set in the near future in London, a parallel universe that's deeply relatable except for the bit where when people turn 18 they are given a superpower. Made by the company behind Killing Eve, Extraordinary's premise allows for madcap comic moments as characters fly, shoot flames from their fingers, become invisible, shapeshift or time travel. But the most entertaining superpowers are the most banal: there is someone who has the power to turn anything into a pdf, and someone else who has the power to put a USB stick in the right way around every single time.
McSweeney (superpower: a whizz at technology if only she could figure it out) plays Mary, the mother of Jen, a young woman who at 25, to her great frustration, still has not been given her superpower. At heart, the show is about friendship, coming–of-age, and celebrating ordinariness in an extraordinary world.
Jen is played by fellow Cork woman Mairead Tyers. McSweeney marvels at the fact that her young co-star grew up in Ballinhassig just 20km from her own home village of Aherla. Both places are "about as glamorous as a fried egg ... there's no wonderful origin story there. You can't dress that up."
"No pun intended, but the whole cast is extraordinary and indicative of the next generation of actors," McSweeney raves. "They're not only intelligent, actors need to be intelligent, but they are emotionally intelligent and don't have the baggage or something broken in them that they are trying to fix. Maybe I am being idealistic and they are as f**ked up as the rest of us, but I was so impressed by them."
When I ask what her own superpower would be if she could choose one, she doesn't say, more interested in what power she would definitely not like to have. "Being invisible would be the most horrendous thing in the world, I can't think of anything worse," she says. "I think that's literally why I am an actor. So I can scream 'look at me!' As a woman, as an Irish woman who isn't Angelina Jolie, the big fear always is invisibility. So you become loud and obnoxious, which I am. Or you become an actor, which I have done."
We return later to invisibility and to not being Angelina Jolie, but first we talk about the impact of Lisa McGee's Derry Girls on the actor. When we first met a few years ago on The Irish Times Women's Podcast, she described how as a child she wished "on every star" to be an actor, but studied Science in UCC in an attempt to appease her parents who wanted her to get a "proper" job.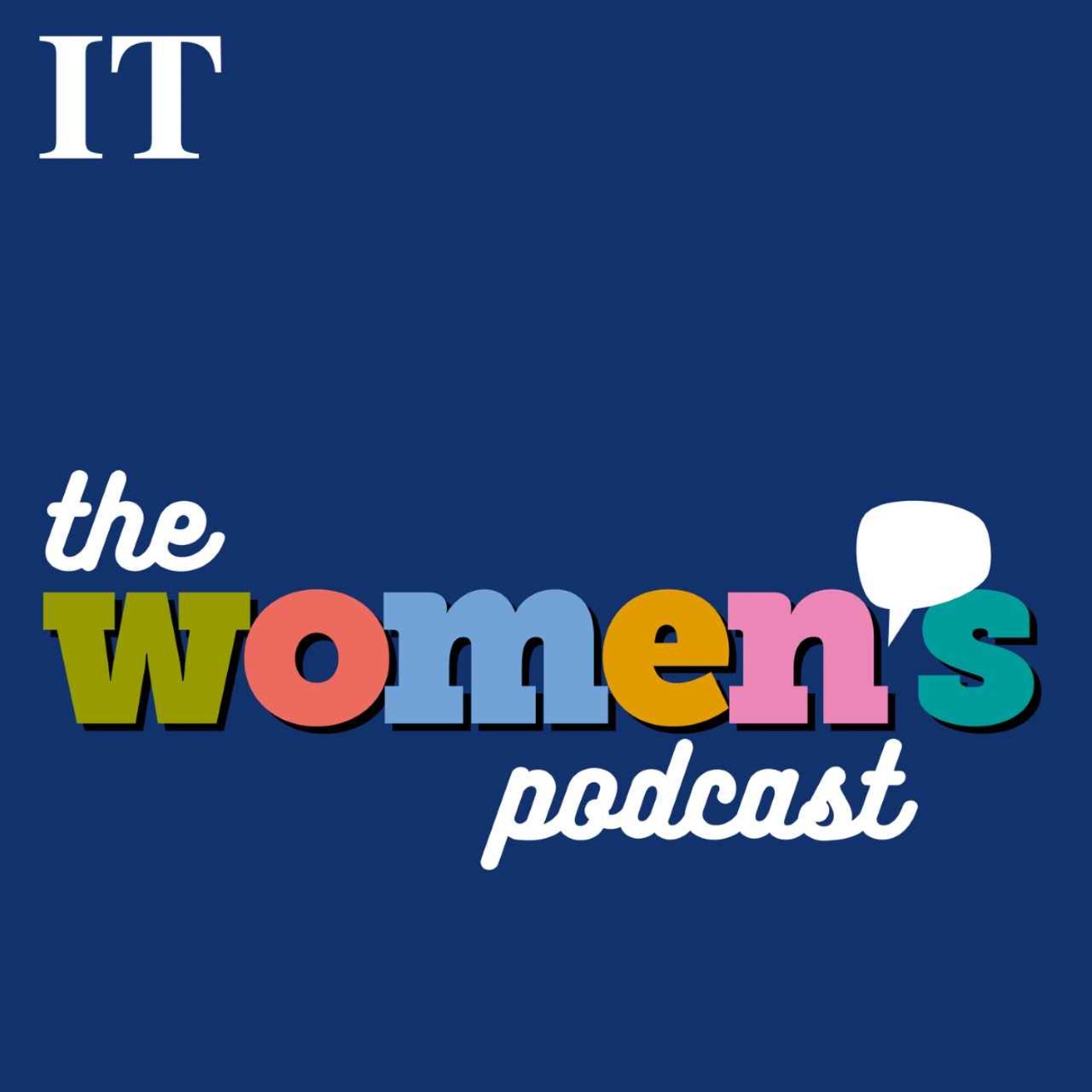 Ep 377 Siobhan McSweeney
In this episode, Róisín Ingle was joined by actress, activist and Cork woman Siobhan McSweeney. Best known for playing the legendary Sister Michael on Derry Girls, Siobhan spoke to Róisín about growing up in Cork, swapping science for acting & the upcoming third series (will it be the final series?). She also spoke candidly about the recent death of her father and the outpouring of love & support from the Derry Girls cast and crew.
Unable to resist her true calling, she went off to London to study drama, and with roles in The Wind That Shakes the Barley, The Fall and London Irish, had been earning a precarious living as an actor for over a decade by the time she auditioned for Derry Girls. She describes her role as sarcastic, anarchic, judo lover Sr Michael – Sr George Michael as her full name was deliciously revealed in the final third series – as "an extraordinary launch pad".
"I'll always be known for her and that's a wonderful thing. A very odd thing, but lovely."
Since the final third series aired last year, the 43-year-old has also carved out a career as TV presenter on Channel 4′s Great Pottery Throw Down – Brad Pitt is apparently a devoted fan. McSweeney is a joy to watch on that show. Fully invested in the contestants. Hilariously and authentically herself.
It was her stint on the Derry Girls episode of The Great Festive Bake Off that landed her the gig. McSweeney failed spectacularly to make her late Aunt Betsy's posh Champagne trifle, but succeeded magnificently in showing off her inimitable personality and charm. Canny TV producers were inevitably impressed, and the pottery presenting gig followed.
I was a sulky teenager, into grunge and writing bad poetry, I wasn't exactly a fan of optimism
Although she's not in the mood to dwell, I'm interested in the bike accident and interested in interrogating the fallout from the aforementioned series of unfortunate events. She says that apart from the fall itself, her memory is of a beautiful day. It happened in August 2021 on a glorious afternoon in West Cork when McSweeney, was cycling along delighted with herself, planning a swim.
There was a lot to be happy about. She was in her home county playing Brid, the romantic lead in a TV adaptation of Graham Norton's book Holding directed by Kathy Burke, and had just enjoyed a crab sandwich. Then she fell. The resulting injuries, a break in two places, were serious. "I came close to losing the leg," she says, cheerily. "So the fact that I am able to laugh about it now, very awkwardly, means I'm lucky".
She's no Pollyanna, she is at pains to point out. Growing up in Cork "I was a sulky teenager, into grunge and writing bad poetry, I wasn't exactly a fan of optimism." Still, she has an interesting take on the transformative nature of difficult life events. Take her flat burning down in 2019, for example.
Mercifully it occurred while she was elsewhere and didn't cause damage to any other properties, people or pets in the building. It was caused by a double plug adaptor which fell out of the socket by a couple of millimetres causing an electrical arc that sparked, setting fire to her mattress. She lost most of her clothes and belongings, the trappings of life accumulated over 20 years in London. When I ask if she had to grieve the loss of those items, precious family photographs and keepsakes from her parents, she agrees but says it was also a chance to reappraise things and ultimately to reboot her life.
She mentions a keepsake from her mother "a very cool funky 1970s leather belt of hers that I'd carried around to each of the 10s of places I'd rented over the years." It got lost in the fire along with a lot of family photos although many of them, thankfully, were still in Cork. But when these things were destroyed in the fire, it helped her finally realise that "ah, she didn't live there, my mother didn't live in a belt or in a handbag".
There were other revelations. "God, this is getting a bit real, but the thing is before the fire I didn't, in a weird way, consider myself a real person. Since my mother died 15 years ago I've been kind of obsessed by that [her loss], it was all I continuously thought about," she says. The fire was cleansing, allowing her a chance to let go and move forward. There was therapy in replacing all she'd lost.
"I could take the objects seriously for the first time, and therefore take myself a bit more seriously," she explains. "Even down to buying replacement sheets, there was a conscious choosing, not just like in the past, 'grand I'll shove those in a binbag because I am subletting the place and going on tour'. It was like a kind of forced growing up. That's unfair to me. I don't think there had been a lack of growing up, but I was forced on to the next stage. I was shoved out the window into the next bit of my life."
The conversation turns to diversity. Extraordinary, along with most programmes being made today, features a cast from many different backgrounds. She mentioned being a woman who "isn't Angelina Jolie" earlier. I talk to her, as a fellow large-bellied woman, about how she perceives this move towards diversity. It's clearly something she has thought deeply about. "I think I am lucky in that I am yielding an authentic benefit to a superficial fashion," she says.
"I call it fashion, because I don't trust capitalism and patriarchy enough. I don't trust it enough to think I might be an exception to a rule rather than a general trend." When these discussions initially came up in her industry, she recalls them being "incredibly superficial". "What happened was the best friend became a male person of colour or the girlfriend was a person of colour. Yet the story was the exact f**king same. It was still a white male story. Thankfully, the stories now are beginning to change ... "
She's thoughtful too about the criticism levelled at her on social media or elsewhere, whether for her voice or her body shape. She says the person who criticised her "aidily di" accent recently didn't realise they were being racist, that her voice has negative connotations for them. "A lot of people don't realise what they are really saying underneath the criticism ... when they see a woman of my shape wearing a loud colour and they say they don't like it, what they don't understand is that they've been told my shape isn't acceptable. It's unruly. Lazy. That's why you think I shouldn't wear loud colours." She laughs and says "it sounds patronising to tell people why they actually hate me. Believe me there are lots of reasons to hate me, you just haven't landed on any of them yet."
She warms to the theme. When she played the romantic lead in Holding, she says, the sex scene between herself and co-star Conleth Hill was "all people wanted to talk about. You're going 'do you think I haven't had sex before?' Because they weren't asking about Brid, my character. They were asking about Siobhán McSweeney. How did you feel during that scene? Did you feel vulnerable? And what they were really asking was, 'did you not feel mortified with your belly hanging out and look at you and your untidy body? Did you think you were meant to be attractive in that moment?' That's what they're asking. And it's again, like when people give out to me online or whatever, they don't know what they're saying. But that's essentially what the question is ..."
Having said all that, she does seem to think things are changing. Eventually, she believes this kind of narrow, reductive, lazy thinking will seem ridiculous. "It's going to seem ridiculous the same way 20 years ago I got feedback from a casting director that even though I was the funniest girl in the audition room, they were going to give it to a prettier, younger, less funny woman." Meanwhile the male actor cast as the lead was much older and "well, the back of a bus would be a compliment to him. I don't think you could get away with that now."
MsSweeney has a sense of coming into her own as an actor as she moves through her 40s. Her roles are increasing as she gets older rather than decreasing, "and I think that's indicative of a changing industry".
I sat down and wrote something that I want to play. I wrote about a woman in rural Ireland, an invisible woman, who despite the odds doesn't feel sh*t about herself even though society says she should
They are quality roles too, like the one in Extraordinary. "To be offered the mother of a protagonist is rarely an exciting offer, but this character is her own woman with her own life and interests, and actually, the least interesting thing about her is that she's a mother."
There is much more to come from McSweeney this year. In April, she'll be reprising, for the second time, the role of Maggie in Brian Friel's Dancing At Lughnasa at the National Theatre in London. She is part of an impressive cast that includes her Derry Girls co-star Louisa Harland, Conversations with Friends newcomer Alison Oliver, Love Hate's Tom Vaughan-Lawlor and Father Ted's Ardal O'Hanlon (who has a cameo in Extraordinary too, as the voice of Jen's deceased father).
It will be McSweeney's sixth production with the National Theatre, which offered her roles after she graduated from drama school in London in 2003. "I couldn't get arrested in Ireland at the time. The first time I played my own national theatre was a couple of years ago. Instead another country's national theatre took me in. We're over here for a reason," she says of the many Irish actors who base themselves in London. She is full of praise for the new directors of The Abbey Theatre, but also says "the industry in Ireland needs to take a look at itself".
In June, she'll star in Beckett's Happy Days in the 3Olympia Theatre, which she performed online during the pandemic. And excitingly, she's been writing her own work. Her first script has just been accepted by the BBC. Will you be starring in it too, I ask. "My mother did not rear herself a fool," says McSweeney uttering a favourite phrase of hers. "I sat down and wrote something that I want to play. I wrote about a woman in rural Ireland, an invisible woman, who despite the odds doesn't feel sh*t about herself even though society says she should."
She goes off on a riff at this point about how she views Irish actors as "weird fairy folk ... even the ugliest of us have something captivating. I mean we've convinced the world that Colin Farrell is gorgeous ... when really, without the charm, nobody's running to fill up his dance card."
"The same way I've been told, you can't play this character, you're not beautiful enough, I can turn around and say well there's no point putting on a funny nose Nicole Kidman and pretending that you're Virginia Woolf. Nobody is going to ignore you. So I'm not putting a weird wig on some beautiful actress. It's going to be me playing the part. Me and my belly."
She says the script is about what happens when "you realise you are your own patriarchy. When you have no excuses any more, you have to come out of the shadows." She feels strongly that Ireland is at a turning point, saying "we need to liberate our men, our men are f**ked, by the same thing that f**ked us ... there's a feminine spirit coming back to the country. People sometimes correct me saying 'do you mean feminism?' and I say no, feminism is political activism, an ideology. I'm talking about a feminine spirit that is wiping away man-made structures ... the goddess is angry."
Speaking of which, her documentary Finding Brigid about the goddess/saint Brigid aired earlier this week on RTÉ. She took Brigid as a confirmation name, and St Brigid's Day was big in her house growing up. For McSweeney, the new Brigid's Bank Holiday this weekend is more symbolic of contemporary Ireland than our other more prolific national saint's day.
"St Patrick's Day, I mean it's f**king pointless. Who cares? Its roots are boring ... I think of it as a relic from the 1980s, sitting frozen on your dad's shoulders waving bits of clover about the place." I tell her that she's just blown her chance of ever being appointed Grand Marshall of the St Patrick's Day parade.
Predictably, she's not bothered and offers what might be the answer to that unanswered superpower question. "I'd much rather be the High Priestess of St Brigid's Day."
Extraordinary is streaming on Disney plus now. Happy Days is at the Cork Opera House as part of Cork Midsummer Festival on June 14th-17th and the 3Olympia Theatre in Dublin, June 21st-24th