"If you go out, you're not goin' back in, buddy."
Tough-guy words from a self-appointed bouncer policing a narrow gap in the steel barricades across the top of Kildare Street.
Together with his black-clad "activist" mates – not a slogan or placard between them to indicate what they were actually protesting about – this swaggering loudmouth was telling democratically elected members of our national parliament that they could pass his little blockade to the road beyond but they would not be allowed back through it.
For hours, on Dáil Éireann's first sitting after the summer recess, this pathetic micro-rabble of angry, hyped-up men (and a few equally incoherent women) tried to deny Ireland's legislators access to one of the main entry points to their place of work.
It was an astonishing and absolutely galling sight.
Kildare Street and Leinster House were effectively under lockdown because of the perceived threat from a mishmash of about 200 protesters behind garda cordons on the junction outside the gates and at both ends of the street.
The strutting lads at the Shelbourne Hotel end didn't add up to much more than a dozen.
They stood facing a line of stony-faced gardaí, one minute taunting the gardaí and hurling foul-mouthed abuse and the next attempting to negotiate with them as authoritative, responsible equals.
[ Thirteen arrests amid vitriolic protests outside Dáil as TDs safeguarded by gardaí ]
When exchanges at the gap on the footpath at the side of the hotel became heated, the brave lads erupted into a chorus of indignant yelps as gardaí, trying to escort people safely through, resisted their efforts to barge into them.
"The gardaí are inciting violence here! The gardaí are inciting violence here! Peaceful Protest!" they roared, all the while pushing and pushing in an effort to hamper clearly frightened workers attempting to make their way out.
Beyond the barrier on the St Stephen's Green side, disgusted members of the public directed critical comments at the protesters as they walked past.
The response was instant.
"Well, you f*** off if you don't like it. We're Irish. Ireland for the Irish."
There was a frenetic energy about the men, one had a Tricolour wrapped around his shoulders and another was waving one about. People in business suits crossing the road behind them came in for abuse while a bemused-looking American tourist who muttered something after ambling out from the Shelbourne was told eff off back to where he came from.
The attention-seeking blockade, for all its intimidating and threatening carry-on, wasn't very effective.
One of the men – neat, grey hair and calmer than some of the other excitable half-doors – instructed the chaotic group to link arms at the barrier.
"Lads, keep the chain together. Don't break the f***in' link."
The gardaí didn't give an inch. So one of the patriots attempted to negotiate, as if this was some sort of equal enterprise.
"We take one step back. You take one step back."
It would have been hilarious, this out-and-out troublemaker trying to broker some sort of rapprochement with the police, had it not been so serious.
There was a little clear area of no-man's-land between the two lines of barriers. As the men in black tried to plug the gap at the footpath, an officer opened a gap near the other side and people nipped through.
The lads lost the plot entirely and rushed to block it, leaving an opening in the other one. Eventually, they abandoned this second front.
"Women and children only! Women and children only!" roared one of them, in a comical attempt to save face.
"What do youse do for the Irish people?" said another, angrily gesticulating to a garda who was struggling to keep a straight face.
Senator Michael McDowell slipped through, no problem. He wasn't recognised, which might have come as a disappointment to him had it not been for the fact that an awful lot of the protesters in all parts of Kildare Street didn't seem to recognise a lot of the prominent politicians they wanted to lynch on their home-made gallows.
Earlier in the morning, Simon Coveney, the Minster for Enterprise, walked along the street to Leinster House where he would later stand in for the Taoiseach at Leaders' Questions. Not a peep out of anyone.
Maybe they were too busy admiring the gallows that was wheeled up Molesworth Street and positioned in front of the building. Photographs of leaders from all the main parties were plastered all over it along with TDs from all shades of the political spectrum.
An effigy of an unknown politician (black suit, plaid shirt) dangled from it.
[ The making of a far-right agitator: From Irish emigrant to anti-refugee extremist ]
For some bizarre reason, the delighted bigots escorting this piece of art were singing "You'll Never Beat the Irish", a chorus that was repeated many times in the course of the afternoon by the sparse but bonkers battalion at the gates.
There was no coherent message from anyone.
All manner of banners from Stop sexualising children to Irish Lives Matter. There were Irish flags and Erin Go Bragh flags.
Oh, and by the way, Ballybrack says No.
A man was introduced by a speaker as an expert in immunology and virology. He went on to speak about "the hoax of Covid pathogenicity" to general approval, before winning applause for highlighting "the lies coming out of RTÉ and the BBC and ITV".
"I am very angry," was on a nice, succinct, handwritten notice.
"We weren't asked. We say no" was one woman's message about nothing in particular.
A large fabric banner draped on the barrier at Molesworth Street simply said "Resign".
What. All of them?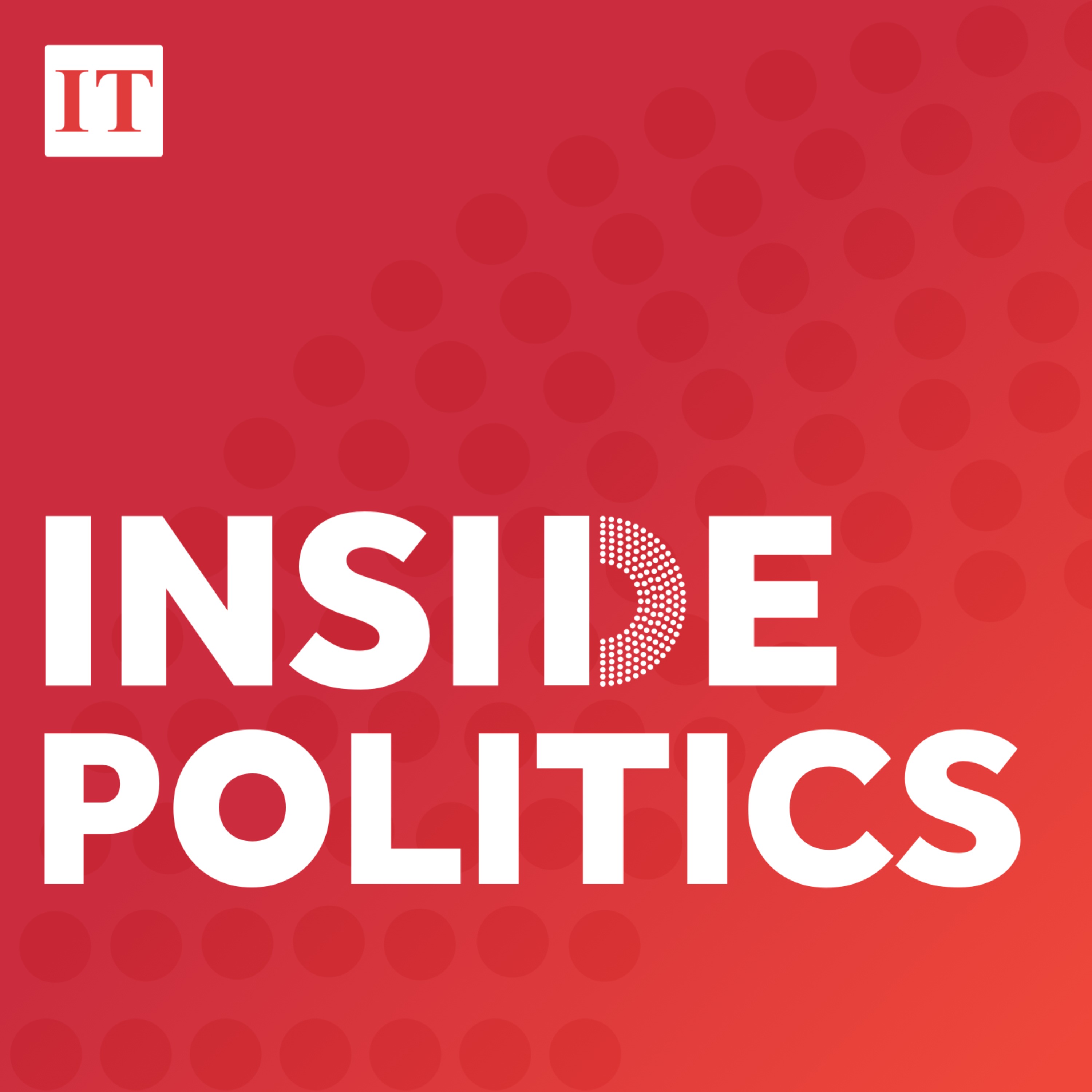 Can Britain ever come to terms with Brexit?
Inside, Leinster House was agog with talk of the shameful antics of the protesters. Two female members of staff had plastic bags full of urine thrown at them as they made their way to work.
It seems the protesters were streaming everything online.
"They're all live on Tik-Tok drinking f***in cans," marvelled one highly-entertained viewer ensconced in the corner of the cafeteria.
Or Thick-Tawk, for the day that was in it.
[ Inside Politics newsletter: Flat atmosphere in Leinster House overshadowed by chaos outside ]
In the middle of the afternoon the protest appeared to be dwindling. People were rolling up banners and drifting away.
"We saw this happen at the last one. Somebody announced that Enoch Burke was leaving the High Court shortly and they all lashed down there to support him," said a photographer.
What they did do was scoot around the block to the Merrion Street entrance to Leinster House, blocking the entrance to the Leinster Lawn car park.
They refused to move and a notice went about asking people to stay inside the building in case there was an attempt to storm it.
Senator Lorraine Clifford-Lee, who needed a garda escort when she was accosted on her way back from the function in the Mansion House, said she was very shaken by the experience. Like many of her Fianna Fáil colleagues, she was unable to leave in time for the removal service of a popular young party colleague from Co Meath who died at the weekend.
Michael Healy-Rae was verbally abused, jostled and threatened in the street.
Fine Gael's Paul Kehoe was in his car for two hours and missed a speaking engagement at the British embassy. Sinn Féin leader Mary Lou McDonald was also trapped in her car.
The authorities said they would let the drivers leave in a convoy when the way was clear. Meanwhile, back around the other side, the Wolfe Tones were blaring from portable speakers and "Up the Ra" rang around Kildare Street.
The Emergency Response Unit eventually mobilised, clearing the mob and firing some of them into the back of Black Mariahs which ended up in a traffic jam outside Pearse Street Garda station.
This should not be happening to our elected representatives in our national parliament.
By the end of a long, depressing day, it was clear from all sides in Leinster House that this behaviour is not on.
It's gone way beyond time to reassert power over these dangerously emboldened thugs. Enough is enough.