The conclusion of the review group that looked into sexual and physical abuse, and bullying, within the Deference Forces is unvarnished, unflinching and damning.
There was a toxic culture. Women were barely tolerated. Bullying formed part of the training process.
Our report today focuses on the report of the review group led by Judge Bronagh O'Hanlon.
As Conor Lally, Jennifer Bray and Mark Hilliard report, Independent Review Group (IRG), established in 2021, "makes for stark and difficult reading and details extensive patterns of inappropriate and illegal behaviour within the military".
It recommends a statutory fact-finding process to "identify systemic failures, if any, in the complaints system, to ensure accountability and transparency." Tánaiste Micheál Martin will meet the Women of Honour Group, comprised of former army personnel, to outline the exact form of that inquiry.
His own reaction reflected that of the wider political system. Martin said there was "also a degree of disgust" at a report that signalled "a watershed moment".
"Today is a very challenging day for our Defence Forces. I understand that, but it can also mark a new start," he said.
The statutory review will, among other things, examine if there have been serious failures in the complaints system in the Defence Forces on a number of issues including around sexual misbehaviour.
Jennifer Bray also reports on the eight main recommendations of the report.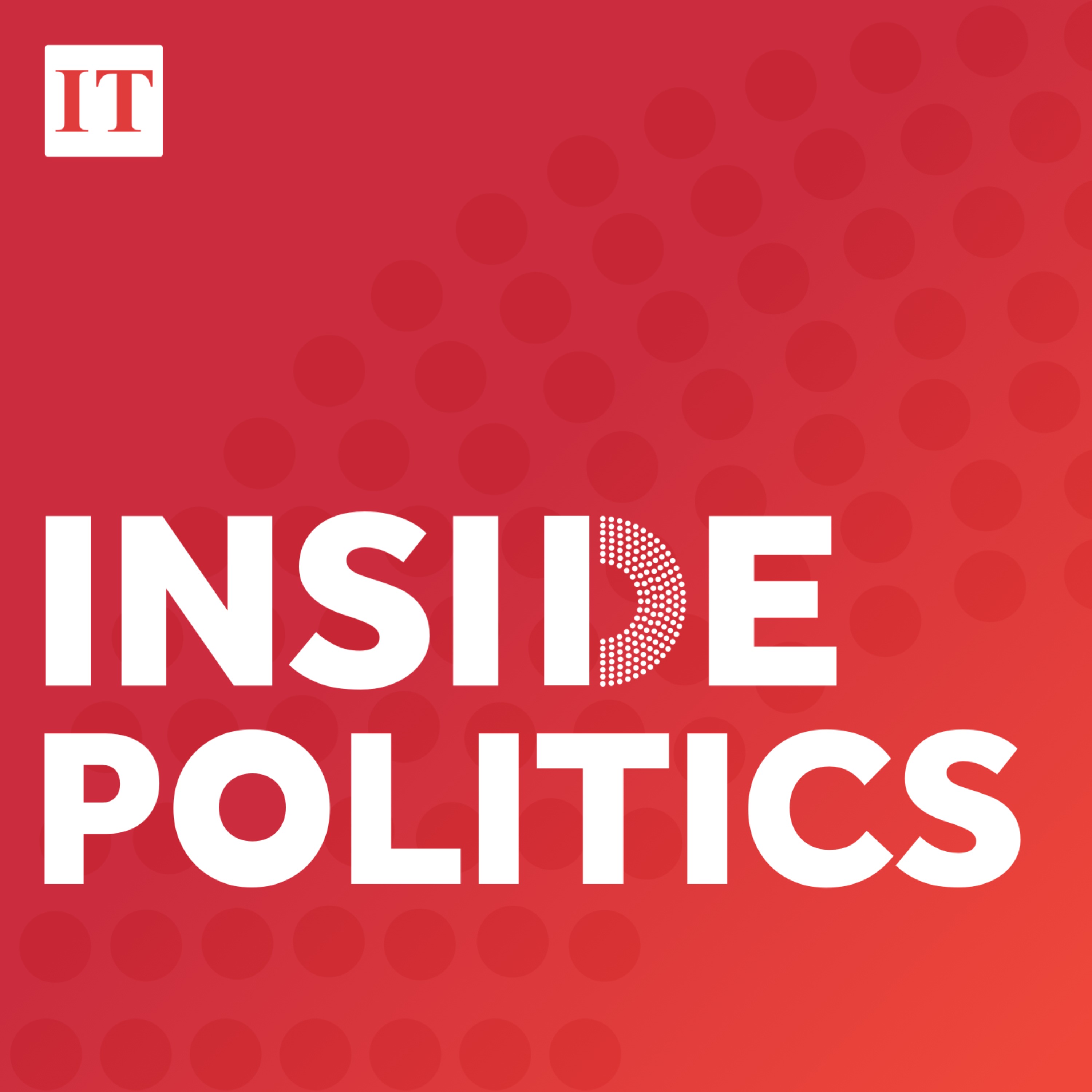 The Independents' policy setting power, unhappy Greens and a perilous position for the government
Coalition optimistic on confidence vote
Today is one of those days when all business of the house is set aside for a debate on confidence in the Government. It will have a binary conclusion. If the vote of confidence is lost, there will be a general election. If the Government wins, its business as usual.
It's the first time in 23 years that the Labour Party has tabled a motion of no confidence in the Government. The last time, Bertie Ahern was taoiseach. Then the vote was triggered by evidence he had given to a tribunal. No, not the Planning Tribunal and the evidence he gave about his own finances, his lack of a bank account and the dig-out from friends including the infamous Paddy the Plasterer.
No, this was evidence he gave to the Moriarty tribunal about Charlie Haughey's use of Fianna Fáil funds. Ahern told that tribunal he used to sign blank cheques when he was a signatory of the party back in the 1980s and 1990s. Charles Haughey used the cheques to pay for personal expenses.
The Labour Party motion this week is in relation to the Government's decision to bring the eviction ban to a close. The party, like other Opposition parties, has argued it is too early. Ivana Bacik wrote to the Government last week setting out a system where the ban would be lifted if homelessness figures came down over four successive months.
Pat Leahy has a full run-down on what will happen today. The expectation is the Government is expected to comfortably win the vote.
However, he notes that it is far from a pointless exercise. "Just because it's political theatre doesn't mean it's illegitimate: theatre is part of politics. The Dáil is the forum through which – whatever its faults – our parliamentary democracy works. The Government can hardly complain about that. And theatre, remember, can convey a powerful message. It is not one that the Coalition will relish."
Yesterday, the Labour's spokespeople tried to to put pressure on Independent TDs to back its motion.
Aodhán Ó Riordáin said it was time for that group of TDs to stand up and be counted.
"The Independents who come in here get a free ride. They can be the big shots in their own constituencies and they come up to Leinster House and they are softball with the Government."
Senior Ministers tried to cow them with warnings over consequences. Taoiseach Leo Varadkar told Independents and smaller parties that if there was a general election, chances were some would lose their seats, as for some, they had benefited Sinn Féin having a lack of candidates last time around. Sinn Féin will run more candidates this time. Speaking as he arrived in Government Buildings for the weekly Cabinet meeting, Minister for Finance Michael McGrath accused both Labour and Sinn Féin – which is tabling a separate motion on evictions – of playing politics.
"Were the Labour Party motion to be passed by Dáil Éireann we would have a general election which would take place in a month's time or so. And then that would be followed by a further period of weeks to months, whereby the process of putting together a new Government would take place," he said.
"That would come at a time when we need action in relation to housing and that is what the Government is focused on putting in place the practical solutions for people who have been served with a termination notice in respect of their tenancy."
Battle lines have been drawn. The debate begins just after 9am and we will be covering the debate as it happens so as ever stay up to date on irishtimes.com. The first vote is due to take place just before noon.
The indications are that less Independents will back the Coalition than did for the Sinn Féin motion on evictions last week but the Government is still expected to have a (relatively) comfortable majority.
Best Reads
Miriam Lord sets the scene for today's debate with a riveting read on terse exchanges between Leo Varadkar and the Opposition yesterday on the upcoming confidence debate.
"Varadkar's message to non-SF members of the Opposition was stark: Collapse my Coalition and you will bring down the 33rd Dáil, precipitate a premature general election and, in all likelihood, lose out to a shoo-in Shinner who will scoff your seat with pleasure.
Sarah Burns also reports on those exchanges with the Taoiseach accusing Social Democrats leader Holly Cairns of being "precious".
"But Deputy [Cairns], it's a little bit precious for you to say that nobody can say anything back to you," Mr Varadkar said.
"You know, how dare we question your claims? How dare we point out the progress that is being made? How dare we bring some balance to this debate? It's a bit precious to say that you shouldn't be subjected to any criticism, that there should be no scrutiny or that it's okay for you to shout us down when we dare to talk back to you." Ouch.
Jennifer Bray reports that a review of the abortion law will call for the removal of the three-day pause in current legislation before a woman seeks access to termination.
Cormac McQuinn has a timely report on how 800 rooms in hotels used to house refugees will not be available anymore as they will revert to being used for tourists.
McQuinn reports that officials have been scrambling to secure additional accommodation for refugees as Government contracts with hotels come to an end.
Jack Horgan Jones has a full account of the new report from an Oireachtas Committee which calls on the British government to scrap its contentious legislation to offer immunity from prosecution to those accused of "legacy" crimes in Northern Ireland.
The House of Lords is beginning its committee-stage consideration of the Legacy and Reconciliation Bill this week.
As Cormac McQuinn reports, the Oireachtas committee on the implementation of the Good Friday Agreement today called for the Bill to be "abandoned" in favour of a "collective path forward, that is victim-centric"
Dáil Playbook
09.12am: Government Business: Motion re Confidence in the Government. The Labour Party motion has been gazumped by a counter motion of confidence tabled by the Government. Vote will take place by midday.
12.00pm: Leaders' Questions
1.05pm: Taoiseach's Questions
2.50pm: Private Members' Business (Labour Party): Motion re Education and the School Building Programme.
4.50pm: Sex Offenders (Amendment) Bill 2021 – Amendments from the Seanad
5.20pm: Criminal Justice (Miscellaneous Provisions) Bill 2022 – Report and Final Stages
6.20pm: Work Life Balance and Miscellaneous Provisions Bill 2022 – Amendments from the Seanad
7.20pm: Deferred Divisions
– Residential Tenancies (Deferment of Termination Dates of Certain Tenancies) Bill 2023 – Second Stage (Amendment)
– Motion re Proposed approval by Dáil Éireann of the terms of the Annual Emission Allocation Units Purchase Agreement
7.50pm: Dáil adjourns