A new report prepared by the Land Development Agency (LDA) has identified the possibility of building at least 60,000 affordable homes throughout the State.
However, as Arthur Beesley reports in our main story, there is a snag and it is this. Some of the "premium" sites are currently used by State agencies and they would have to vacate the buildings and land and move elsewhere.
"Officials accept the LDA findings raise the prospect of a clash with State agencies if they refuse to vacate land so it can be used for housing. In the face of mounting political pressure on the Government to boost housing supply, the LDA report is likely to prompt debate on what more can be done to make public land available for building."
The state of play at the moment is somewhat short of that, with a little over 15,000 homes being progressed, or in the pipeline.
The LDA was founded in 2018 and has planning permission at present for 1,900 houses across four developments in Shanganagh in Dublin (597), St Kevin's Hospital in Cork (265), Devoy Barracks in Kildare (219) and 817 in Balbriggan.
A further 2,000 homes are waiting a planning decision. They are in locations in Hacketstown in Skerries, Dundrum Central Mental Hospital, and St Teresa's Gardens in Dublin city centre. The LDA also has about 5,200 homes in the design and development process.
That's a total of about 10,000 homes.
It is also involved in Project Tosaigh, another initiative of Minister for Housing Darragh O'Brien. That will see the LDA purchase sites which have planning permission but which have not commenced because the developer does not have the funds, or has pulled back for other reasons. A further 5,000 homes will be delivered under Project Tosaigh by 2026.
New defamation law will mean no céad míle fáilte for libel tourists
When Minister of State James Browne brought forward new proposals for gambling regulation a few months ago, it was to reform laws that were in place since the 1930s and the 1950s and were hopelessly out of date.
This morning Minister for Justice Simon Harris goes to Cabinet to seek approval to reform a law that was enacted as recently as 2009. The Defamation Act 2009 replaced laws from the 1960s but such has been the dizzying changes in technology, society and in legal systems since then, those laws (a little over a decade old) have struggled to keep pace.
As we report this morning, Harris is seeking permission to draft a new defamation act that will tackle such modern concepts as "libel tourism" and also allow identify those who publish defamatory statements online under a pseudonym, or anonymously.
In an effort to contain really high awards of damages (one of the reasons Ireland has been an attractive destination for so-called libel tourists), the act also proposes to abolish juries in High Court actions for defamation.
We have the full details on what is contained here.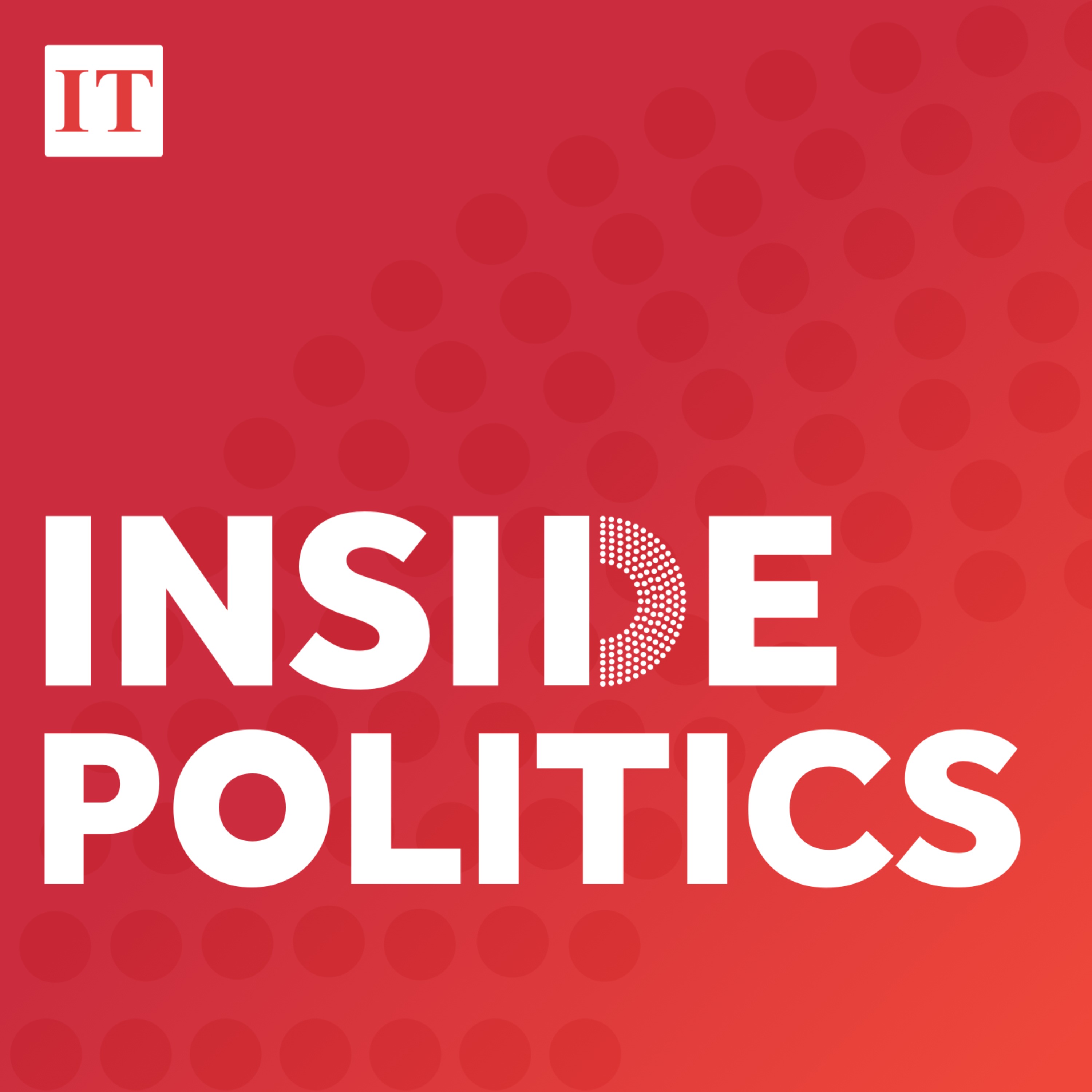 The Independents' policy setting power, unhappy Greens and a perilous position for the government
Another cause for Eviction Politicians this week
This will be the second week in which the Dáil exchanges will be dominated by the end of the eviction ban on March 31st. Following Sinn Féin's motion last week, the party has another motion this week around the same theme. That's going to be voted on tomorrow. In advance of that, Labour is tabling its first no confidence vote in a Government since 2000 when its motion was in relation to Bertie Ahern's evidence to the Moriarty tribunal (the one that investigated Charlie Haughey's finances).
Is this Labour asserting itself and jockeying for position among the smaller Opposition parties? Certainly, despite its low opinion poll ratings, the party believes it's on the rise under Ivana Bacik. Jennifer Bray was at its national conference in Cork at the weekend and saw some evidence of green shoots.
The other big question is, will the Government win the votes as comfortably this week as it did last week? Cormac McQuinn did the heavy lifting over the weekend and spoke to a number of TDs who will, and might, change their minds this week.
The Dáil agenda will be set aside for debate on the Labour motion
Best Reads
It is obvious when you think about it but the Minister with responsibility for dogs and cats in Ireland is Charlie McConalogue, the Minister for Agriculture. He is bringing new legislation to Cabinet today introducing tough new fines for people who fail to control their dogs. A further 40 dog wardens are being appointed across the State.
As Jennifer notes, there have been terrible incidents in recent years involving attacks by dogs: "Alejandro Miszan (9) was left with life-changing injuries after he was attacked by a pit bull terrier – also known as an "XL Bully" breed – last November while playing near his home in Enniscorthy. Two children – Mia O'Connell (four months) and Glen Murphy (7) – died after being attacked by dogs in 2020 and 2021 respectively."
In an interesting column, Fintan O'Toole juxtaposes the backward looking Ireland of the 1980s typified by the Kerry Babies scandal, with the underlying societal and economic changes that was taking place in the State at the same time spearheaded by the new Intel factory in Co Kildare.
"This was Ireland's Great Leap Forward," he writes. "In one bound, it went from backwater economy to a place that could sustain one of the most technologically advanced industrial plants ever created anywhere in the world."
"The younger generation are screwed, and the system is stacked against them," begins Gerard Howlin's unremittingly grim column, outlining his view on how politicians are responding cynically to the housing crisis with a "soggy consensus".
On recent pronouncements by Taoiseach Leo Varadkar and Labour leader Ivana Bacik, he says: "These levels of later show a withering contempt for the facts."
In the second reference to dogs in this morning's digest, Helen Lawless of Mountaineering Ireland says that irresponsible people taking their dogs into the mountain are the reason that the well-known Zigzag route in Glenamalure Valley has been closed by the landowner, farmer Pat Dunne.
Playbook
The Cabinet has a busy schedule.
Minister for Public Expenditure and Reform Paschal Donohoe is to chair the Delivery Board of Project Ireland 2040 as part of the expanded mandate of his portfolio. When he switched positions with Minister for Finance Michael McGrath in December, Donohoe took on the specific responsibility of delivering the National Development Plan (NDP). The new role for the department was to respond to the adverse impact of the Covid-pandemic (which led to construction shutdowns), the war in Ukraine, and inflationary pressures in the sector.
In his first few months as Minister, Donohoe has identified ongoing supply chain challenges, construction inflation, labour supply, as well as planning delays and judicial review cases, as the main drags on the NDP. Donohoe will seek approval from Cabinet at its weekly meeting today for a number of priority actions to be taken during 2023. They include an increase of the threshold for big infrastructure projects that are subject to the public spending code. The upper limit will now be €200 million compared to €100 million, allowing faster progression of these projects.
McGrath will be taking a separate memo to Cabinet seeking approval to make a bid for the new EU Anti-Money Laundering Authority (AMLA) to be based in Ireland. AMLA will be launched in 2024 and will oversee compliance in all EU States with anti-money laundering and countering financing of terrorism rules and standards. The Government has said Ireland's significant financial services sector, highly skilled workforce, reputation for administration and governance, will lend itself to the agency being based in the State. There are currently nine prospective candidates and it is expected that the final decision to be jointly taken between the EU Council and the European Parliament will be made later this year.
At Tuesday's Cabinet meeting, Minister for Education Norma Foley will also signal the publication of the Initial Teacher Education Policy Statement. Between now and 2030, it is intended that all student teachers in Ireland will experience high quality initial teacher education, in university settings, to ensure that they have the best tools available to them in a constantly changing teaching environment.
Minister for Arts Catherine Martin is to bring a new five-year Creative Youth Plan to Cabinet. She will tell colleagues the plan will support creative programmes for "potentially tens of thousands of young people nationwide". It will prioritise children who are at risk of disadvantage. The previous five-year plan supported over 2,000 schools and youth centres. This new one is expected to deliver the same.
Minister for Housing Darragh O'Brien is also bringing a proposal to replace the Sustainable Residential Development Guidelines with a new policy approach.
Playbook
It's the week when the Labour Party is tabling a motion of no-confidence in the Government. Sinn Féin has also further private members' legislation on evictions. Both will serve to continue putting pressure on the Government's not very thin majority. Labour's motion is likely to have an impact on the agenda. The votes on its motion and that of Sinn Féin are likely to be held on Wednesday.
Dáil
2pm: Leaders' Questions
3.04pm: Bills for Introduction. The first stage of the following Bills: Tenancy Protection Bill 2023: Local Authority Public Administration Bill 2023: Illegal Israeli Settlements Divestment Bill 2023 – First Stage
3.20pm: Taoiseach's Questions
4.05pm: Motion on: Proposed approval by Dáil Éireann of the terms of the Annual Emission Allocation Units Purchase Agreement
5pm: Motion on: Proposed approval by Dáil Éireann of the proposal for a council decision on the position to be taken on behalf of the European Union in the Specialised Committee on Law Enforcement and Judicial Cooperation
5.55pm: Private Members' Business (Sinn Féin): Residential Tenancies (Deferment of Termination Dates of Certain Tenancies) Bill 2023 (Second Stage)
7.55pm: Parliamentary Questions: Oral – Minister for Social Protection
9.25pm: Topical Issues
11.01pm: Dáil adjourns
Seanad
12.30pm: Commencement matters
1.30pm: Order of Business
2.45pm: Judicial Appointments Commission Bill 2022 – Report and Final Stages
5.15pm: Health (Amendment) Bill 2023 – Second Stage
6.30pm: Historic and Archaeological Heritage Bill 2023 – Report and Final Stages (resumed)
Committees
11.00pm: Environment holding a discussion on Nature Restoration Law and Land Use Review
1.30pm: Committee on Implementation of the Good Friday Agreement is launching its report: Lessons from the Architects of the Good Friday Agreement
3.00pm: Children, Equality, Disability Committe: Minister for Children Roderic O'Gorman is before the committee to discuss foster care issues