Our city centres have been fundamentally affected by changed working patterns post-Covid and by the acceleration of existing trends to buy online.
We are starting to see the shape of the new city centre emerge, even if there are still big questions left to answer.
1: The new city centre – what we see
The Irish Times headquarters is located on Tara Street in a mixed, largely office-based part of the inner city and so the surrounding streets are a good example of change, driven by structural factors which predate Covid and changes brought on by the pandemic, including a fundamental fall-off in office-based footfall.
National evidence shows a prevalence now of hybrid working and this is clearly evident in the streets and office areas. In response, retail and building use is changing.
Let's look at what has happened with a few blocks. A number of local pubs and coffee shops have closed – some due to new office development and some because of lack of business – and others now operate restricted opening hours. The retail footprint has shrunk.
A full-service convenience store has closed, to be replaced by a largely self-service based outlet. A doughnut shop has survived the pandemic.
Local retailers and coffee shop owners unanimously report that Tuesday to Thursday are the busiest days and Mondays and Fridays are significantly quieter. The same is evident around local pubs – Thursday evening is the new Friday evening, it appears.
[ Working from home is definitely here to stay, but can you get your ideal arrangement? ]
Local bank branches within easy walking distance have been whittled down sharply as some players leave the market and the remaining ones try to move us online. A couple of new hotels have sprung up. Local offices still appear very quiet.
There are some new investments. Fitness is a theme, with a new gym (a year pre-Covid) and, post-Covid, a fitness/personal care centre and a cosmetic centre. While many traditional retailers are under pressure from the internet, the fitness industry may still work better in person and you can't get fillers online.
The number of shuttered premises is higher than before – opening a retail business in parts of the city dominated by offices is how a brave move and not all who try will survive.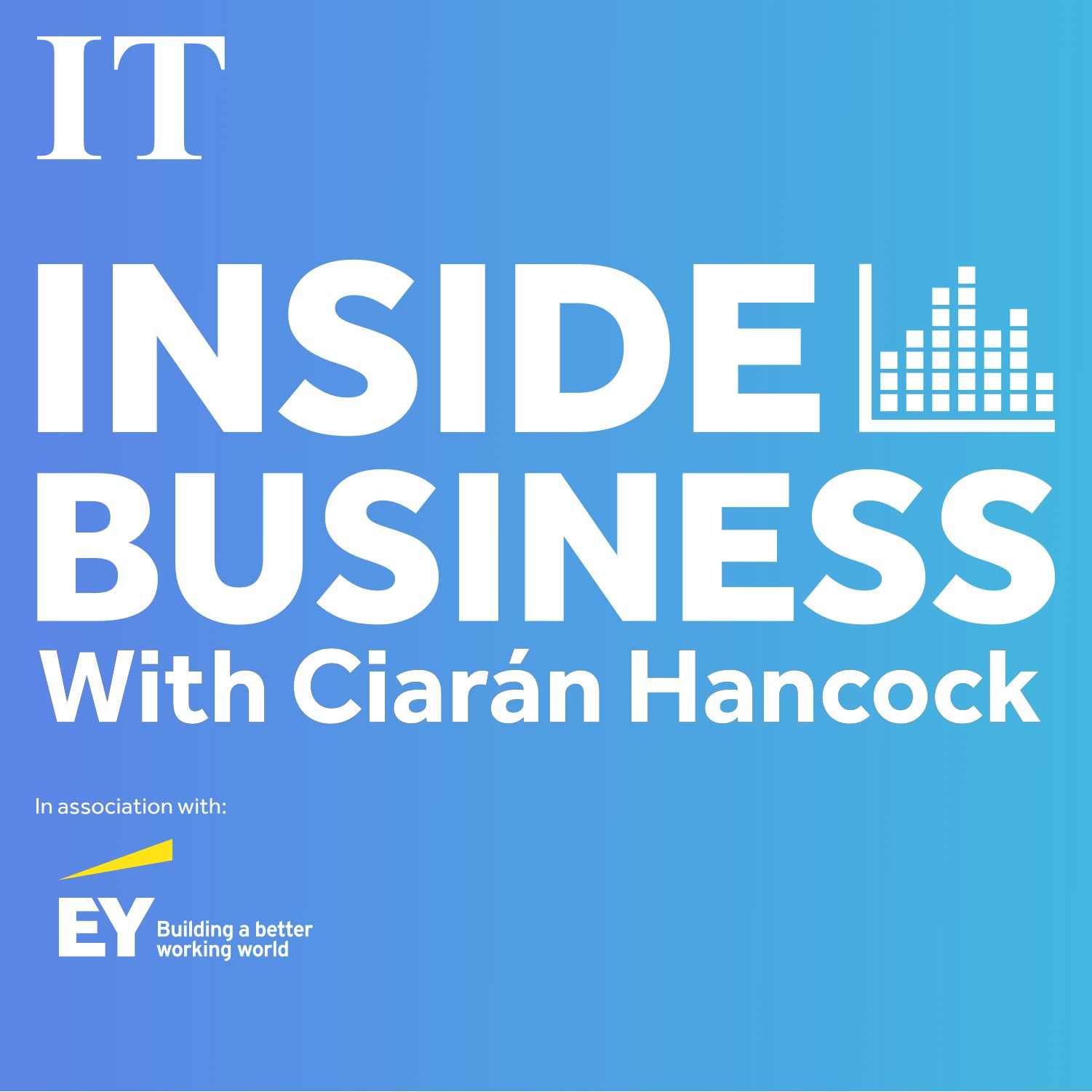 Does hybrid working and the tech slowdown mean we've reached 'peak office'?
The main shopping streets, meanwhile, have seen footfall recover, with figures running close to 90 per cent of pre-Covid levels in the run-up to Christmas and in January according to figures compiled by the Dublin Town group. Chief executive Richard Guiney says spending levels per customer have been reasonably strong and the forecast big drop-off in spending after Christmas is not evident. Retail still faces the structural move to online which has been hitting the sector for some years, however.
Added to this now, the bedding in of hybrid working is reducing trade during weekdays – especially Monday, footfall figures would suggest – and leading to more reliance on the weekend, when shoppers are more likely to come into city centres, perhaps also going to the cinema or having something to eat.
As seen during Covid, suburban centres are busier as people continue to work from home. However, retail investment in areas such as Dundrum and Stillorgan is not matched in many older suburbs closer to the city such as Phibsborough, Finglas and Ballyfermot. where the pressures on the retail sector have taken a heavy toll, reducing the level of local services.
The move of spending from city centres to suburbs now looks permanent. There remain some landmark retail investments in city centres from brands such as Sweaty Betty, Lululemon and Lego in Dublin and Spanish retailer Mago in Cork's Patrick Street. But there are closures too, most notably Argos and others exposed to online shopping.
Higher costs of operation due to rising inflation and pressure on consumer spending are also squeezing the retail sector.
2: The office fallout
The hybrid working trend and the shake-out in the tech sector is raising questions about the office market and how this fits into the new city centre. In its recent market review, BNP Paribas Real Estate says that after a year of strong office completions – the highest since 2008 – and a high level of leasing, office vacancy rates have risen from 10 per cent to 12.4 per cent.
While the level of new leasing remained strong, it says that "churn" in the market is a factor – in other words a significant part of new activity is companies moving from other premises, rather than new entrants. This may mean older office buildings remain vacant as companies move up to more modern, "green" buildings. And there is for now a significant amount of office space not being fully utilised by occupiers – so-called grey space. How this will affect the market is hard to predict, though there is already a trend to more subletting.
Remote working means office take-up is lagging the growth in service sector employment, according to BNP Paribas director of research John McCartney.
He also points to the recent slowdown in demand from the tech sector, which was responsible for about half of the new take-up of office space between 2017 and 2021 but just 11.7 per cent in the second half of last year. Other sectors performed more strongly.
BNP forecasts that vacancy rates will peak at 15 per cent by the end of this year but should ease back after that with relatively little new space due to come on stream after this year.
The trends raise two longer-term questions. Just as old industrial land outside the city centre is now targeted for housing and local services, will a trend of redeveloping currently lower-grade office space gather pace – such as the scheme which involved redeveloping former offices into 80 apartments at Cherry Orchard?
[ A third of Dublin's available office space is leased out but not being used ]
The pace of expansion around the digital docks area of the south inner city may now pause due to the tech slowdown, but there must be questions about whether many of these companies now have access to enough office space for the foreseeable future. New entrants, of course, will still require space, but the massive expansionary march of office space across areas of the city centre may now be ending.
3: A wider development plan
Dublin City Council's new development plan aims for a major rejuvenation of the city, including a focus on promoting the redevelopment of retail and tourist attractions in the central area – though the need to deal with rising vacancy rates and repurpose many building is recognised as a challenge.
New house building is to focus on so-called brownfield sites, former industrial or State land dotted around the city and its suburbs. This is in line with the strategy of developing so-called denser communities.
Here the broken economics of apartment development are a challenge and have led some in the industry and planning community to champion a different model similar to old terraced housing where each property has its own front door.
A range of older suburbs – those who have suffered from the retail squeeze – are also targeted for redevelopment as so-called urban villages.
The redevelopment of the city centre itself is a key challenge, with the council recognising the competition from the "M50 retail parks" and the intense pressures on traditional retail.
It recognises the increased role of the leisure and personal care sector – gyms, cafe, cinemas and what it calls "personal grooming establishments". Major redevelopments, such as that at Clerys on O'Connell Street, all now have a heavy services element, as well as office space.
The strategy puts in place long-term goals of improving the "public realm" of the city centre via new cycling and walking facilities and targeted investments in upgrading key areas. A scruffy city centre needs it.
[ Dublin retail sales 'stable' despite stagnant tourism spending ]
Walking around the city centre now, shops are fuller again on the main shopping streets and tourists are back. But the turnover in retail use and vacancy levels show retail remains under pressures.
Meanwhile, office-dominated areas remain much quieter as a new normal of hybrid working sets in. Reimagining and revitalising the city centre will be a big job.
Let's hope that many of the brave businesspeople in retail or services who either piloted their businesses through Covid or have taken a bet on recovery with a new operation can catch a break. The city centres need them.