The cost of living crisis has forced us to become a nation of savvy list-makers who are willing to shop around, cook with frugality and embrace own-brand with ever more fervour, according to a new study from the one of the most authoritative voices when it comes to Irish food and Irish shopping habits.
The state of us as consumers has long occupied the minds of Bord Bia researchers, not least because working out what we are thinking and doing allows it to identify trends that will help Irish food producers grow and meet demand now and in the future.
Working out what was occupying the minds of consumers became arguably more important when Covid hit and turned almost all areas of our world upside down.
And so Bord Bia started conducting detailed research into consumers in Ireland – and in key markets for Irish food producers including the UK, US and Germany.
The work has continued, and the agency has just published the third wave of its pandemic-tinged research which, this year, comes with a much more intense focus on the cost-of-living crisis that has largely replaced Covid as the single greatest concern for consumers at home and abroad.
It paints an interesting picture of who we are, how we shop and how we keep ourselves entertained. Depending on where you fall on the optimist versus pessimist scale, it can be interpreted in a positive or negative light.
[ Cost of living: Price of stamps and stout set to increase from next month ]
[ Irish consumers among world's gloomiest over cost-of-living crisis, survey finds ]
[ Standard of living in Ireland declined again in third quarter of 2022 ]
It suggests – unsurprisingly perhaps, that 69 per cent of Irish people are worse off now than they were this time last year, while two thirds reckon their finances will be even more stretched in 2023.
The Inflationary Impact 2022 study was conducted among just under 10,000 consumers in Ireland, the UK, Germany, the US and France and says that 44 per cent of people view their current financial position as either poor or very poor, while just 7 per cent believe it to be excellent.
The remaining 50 per cent describe themselves as comfortable, which might sound positive but it represents a decline of nine percentage points in 12 months.
Underneath the top line numbers, an interesting picture is emerging which points to more savvy shoppers who are equipping themselves to weather the economic storms we are living through.
Irish consumers are embracing the discounters more in an attempt to save money as the cost-of-living crisis bites.
According to the survey, globally there has been a 22-point net increase of shopping in the discounters over the last year. In Ireland that increase has been even higher, at 30 per cent.
The numbers buying own-label products has also climbed, with 44 per cent of those who took part in the study saying they were looking to shop own-label to save money, with a shift toward "value" ranges offered by supermarkets rather than so-called premium ranges noted.
Shopping in-store gives people more control over what they select compared to online shopping
The study also highlights the return of something Pricewatch has been banging on about for donkey's years – the shopping list. Apparently 54 per cent of Irish consumers say making lists – and sticking to them – has become more important in recent months.
"A shopping list is a powerful tool to keep costs down, enabling people to be smarter with food," the report says. "As such it is assisting people with meal planning, which is also becoming more universal."
There has also been a shift away from online shopping, largely fuelled by a desire to save money.
"Generally speaking, the in-store experience allows shoppers to feel reassured by real-life price and product comparisons. Shopping in-store gives people more control over what they select compared to online shopping, where there is a higher risk of ending up with an unwanted substitute product. At a time when budgets are tight, this is even more important," is how the shift is seen by Bord Bia.
Whether online or in-store, people are spending more time with their choices, evaluating whether they are getting a good deal, or trying to mitigate the risk of getting ripped off.
People are also cutting back on eating out and takeaways to save money, with socialising not happening on the scale that was anticipated at the height of the pandemic.
The report suggests that just under half of Irish consumers have been socialising less in recent months.
According to the research, 70 per cent of Irish consumers have been eating out in restaurants less in recent months, with price increases and smaller budgets making going out for dinner less appealing - or at least less affordable. Two thirds say it's because prices have increased, while half say it's because they are working with a smaller budget – meaning their money cannot stretch that far.
Takeaway and delivery are also being challenged, with 59 per cent of the Irish consumers who took part in the study saying they had been buying takeaway less in recent months. "It's perhaps a perceived luxury most are willing to sacrifice on," the research says.
In better news, cooking from scratch is holding its own, with Ireland outperforming the world on that score. The percentage of people saying they were cooking more from scratch in Ireland, the UK, Germany, France and the US was put at 41 per cent, rising to 48 per cent in Ireland and falling to 31 per cent in Germany.
Cooking from scratch has seen the largest increase in recent months, over other shopping and leisure activities.
People are also cooking smarter and cutting back on foods that are single use or have less perceived versatility or shelf-life.
Sales of pre-packaged bakery items – which have a shorter shelf life – have fallen sharply, the study suggests.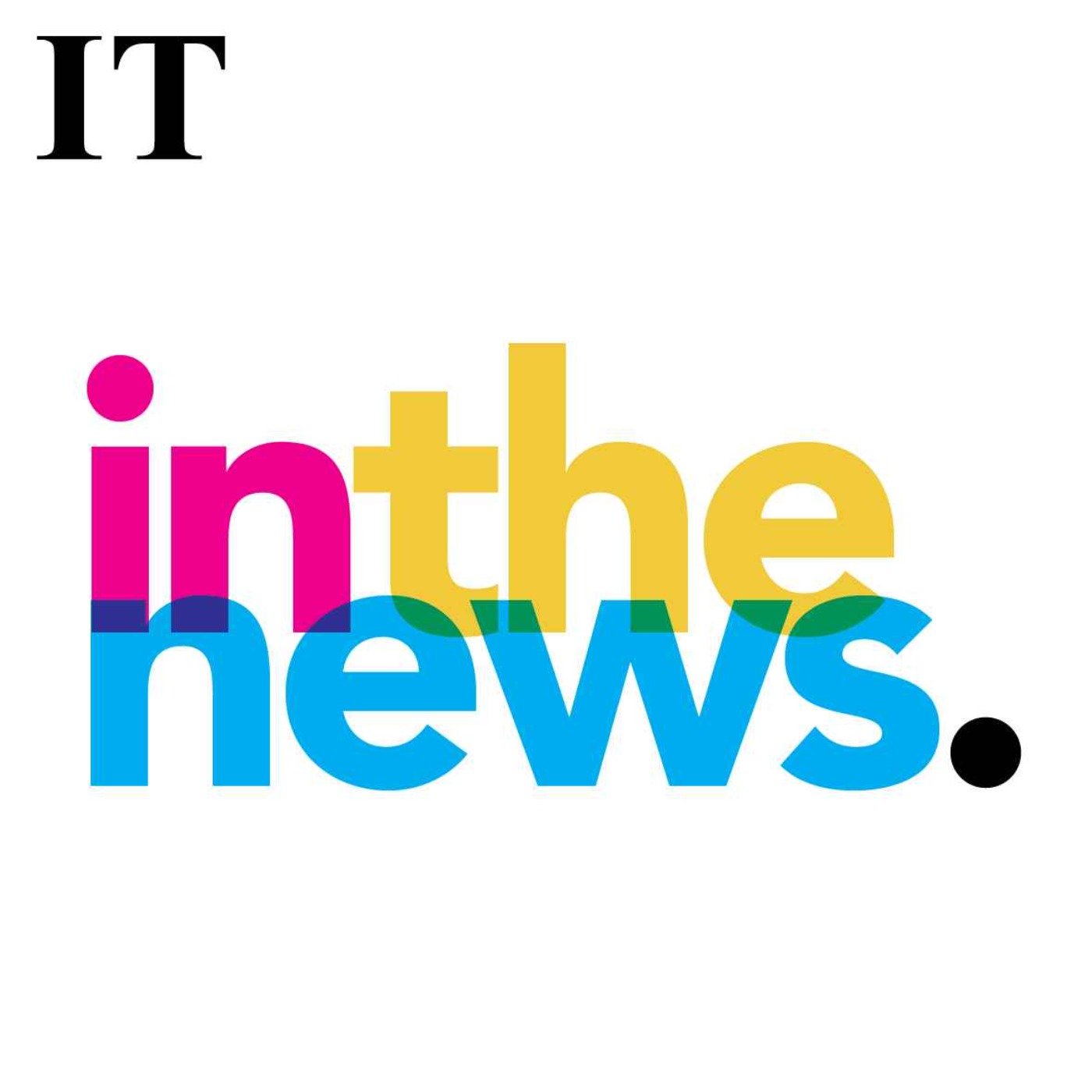 How bad will the cost of living crisis get?
Meanwhile, more expensive meat like lamb and seafood have also performed poorly, as consumers seek out foods that can offer them more than one dish or a single meal. Sales of lamb are down 32 per cent, while seafood sales have declined 33 per cent. The report says that "both lamb and seafood tend to be more expensive than other proteins [and] are also perceived as less versatile or harder to cook, and therefore can be dropped more easily from people's diets".
By contrast, chicken is doing well and stands out as an example of a food that is known to be versatile in different styles of cooking, and is cheaper than other meats.
People are doing more bulk cooking and meal preparation, suggesting they are looking for products that can be stretched out over several meals – with 39 per cent of Irish consumers saying bulk cooking and meal prepping have become more important in recent months.
There is also evidence of a decline in the popularity of ready meals, with convenience not seen as a premium worth paying any more. By contrast, the role of frozen foods continues to grow in importance, with 41 per cent of Irish consumers saying they are buying more frozen items, up 11 per cent in a year.
An increase in the importance of options that minimise food waste shows that people are thinking more about the portion sizes of their meals and products, and any possible wastage
Consumers also continue to recognise the importance of environmentally friendly and sustainably produced products, but these factors have taken on less importance as the cost-of-living crisis continues to hit people's pockets hard.
While people might have the intention to try to be as sustainable as possible, especially those who are more financially comfortable, the reality – as observed in the report – is that "price increases are shifting people's focus away from the environment and sustainability when it comes to their food shopping".
"In terms of consumer priorities, both of these measures have slipped since [previous surveys], and inflation is clearly hitting at a more personal level and its becoming more of a concern than the shared health of the planet."
The report also suggests that people are looking for smart ways to ensure they aren't wasting food. "An increase in the importance of options that minimise food waste shows that people are thinking more about the portion sizes of their meals and products, and any possible wastage. People are coming around to the frugal idea of doing more with leftovers, and ensuring the value of the food they buy can be extended beyond single meals.
Almost half of people say "options that allow for leftovers to be used the following day" are more important now than in the past, with a further 37 per cent saying they are as important as before, and only 10 per cent saying this is less important.
While price is front and centre for most people, it is not, however, the most important thing people consider, with the quality of a product still the number one priority for shoppers, followed by "competitive price".
Both competitive price and "that it is on special offer" have seen strong increases in terms of priorities when buying food. "As a result of inflation, consumers are trying to get the best deal possible, but they don't want to compromise on quality when they trade down. Buying lower-cost has however become more important for 55 per cent of people in the previous round of research, which covered 2021.
Trends and insight
Grace Binchy is a trends and insight specialist with Bord Bia, whose job it is to interpret the numbers contained within the exhaustive piece of research.
"It's not just looking at inflationary behaviours right now. It's looking at how we have changed in the last couple of years," she says.
"There was a point in time during Covid where we had nothing to spend our money on except food, so we had this honeymoon period with food and drink that is gone now and has been replaced by a period of tension."
She says the report makes it clear that people are "scrutinising how they're spending money [and] shopping more across multiple stores to get the best deal".
She notes that 51 per cent of Irish consumers are shopping now in multiple stores and a higher percentage are going to discounters, while specialist stores and local stores have "lost a little bit of momentum".
"We're creating shopping lists and sticking to them. That allows us to have control, and we know that's what people like in times of uncertainty."
She says one surprising finding is the decline in popularity of online grocery shopping. "At one point during Covid, we thought that was going to be the 'be all and end all', but in actual fact, we're going back in-store more. People just don't want the risk. They want to be able to touch and feel and not make a mistake. They can't afford to make a mistake."
We're seeing people are cooking from scratch more. Irish consumers relative to the other markets are cooking from scratch more
She says financial constraints are forcing many people to cut back on how often they eat out or order in. "That's a bit sobering," she says. Her outlook is brighter when highlighting another trend now emerging or becoming more ingrained in consumers. "We're seeing people are cooking from scratch more. Irish consumers relative to the other markets are cooking from scratch more."
Looking at sustainability, she says it is important to people, but "it's become important in a slightly different way. It's more about the practical and the personal, so it's about what we call here frugal sustainability. So you know, people are looking for options with a longer shelf life like frozen foods. But also the big one is food waste.
"Minimising food waste and having options that allow for leftovers to be used the following day is becoming very important for people. So getting food that's versatile. Chicken does really well, because it's versatile [and] it's not necessarily that expensive."
But still, nonetheless, a high number of people are buying local produce [so] there is a lot to be positive about
She also highlights the popularity of own-label. "We know that own-label has improved so much over recent times. If we go back to the previous recession, it was slowly building, and now own-label is very much in competition with brands.
She says that over the last two years premium own-label "was where it was at, [but] now it's all about value own-label".
That is not to say it is game over for brands, and Binchy says that between 60 and 70 per cent of people are staying with the same brands. "It seems in Ireland there is somewhere around 40 per cent of people switching. So you know that still means that your brands are important, but value is becoming ever more important. We like our food, and we want quality, but a competitive price is second in terms of importance. That says a lot."
She suggests that brands and food producers have "an opportunity to engage people. I think maybe as we're becoming more comfortable with cooking, working with leftovers, there is a tipping point".
While locally produced foods might struggle in the midst of an economic crisis, with people looking to find the cheapest options out there, all is not lost for the small players, Binchy says. "A lot of locally produced foods obviously come with a higher price point, but people do recognise buying local produce, in terms of being important [and the] big local celebration that we had during Covid, is probably diluted a little bit. But still, nonetheless, a high number of people are buying local produce [so] there is a lot to be positive about."
The "local celebration" Binchy is referring to is the big push towards shopping locally during the multiple lockdowns, with butchers, bakers and shops selling fruit and vegetables reporting a significant uptick in sales as people worked from home, spending more time in their communities and showing reluctance to go into large supermarkets where crowds typically congregate.
She finishes by suggesting that "the savvy shopper is not just around for today and it's nothing to be ashamed of any more, no matter who you are, what kind of shopper you are or what kind of purse you have".