The Garda will undertake a security and protection review of TDs, Senators, staff and people working on the Oireachtas campus, following a request by Minister for Justice Helen McEntee.
The announcement of the review came as Taoiseach Leo Varadkar warned against "going too far" in upgrading security at Leinster House, and said that gardaí had dealt with some credible death threats made against him.
The Department of Justice said in a statement on Friday that the security review will be concluded by the end of October and provided to Ms McEntee.
Chairs of the parliamentary parties and groupings in the Oireachtas and staff and media representatives will be asked to contribute to the review and will be met with by the Garda as part of the process.
She has also asked her officials to determine whether existing legislation is "sufficient to deal with intimidation centred on our democratic institutions, and is also consulting with the Attorney General on this", Ms McEntee said in a statement.
The review, the department said, will also feed into other work being carried out under the auspices of the Oireachtas and elsewhere, including the taskforce on safe participation in political life being run by former garda commissioner Noirín O'Sullivan, and the security review announced this week by the Ceann Comhairle.
Following a recent assessment of security for office holders, increased protection has been put in place for Ministers. Ms McEntee said justifiable concerns have arisen in light of the recent incidents and protests.
She said there has been a "significant increase" in the level of abuse targeted at politicians and their staff in recent years both on and offline, and that there had been a "noticeable deterioration" in the tone and content of some "increasingly personalised" commentary on political and public affairs.
"We saw this aggression and coarseness evident in the disturbing scenes outside Leinster House this week. I am determined to take all steps to ensure this does not develop further," she said, adding that a "small minority" must not be allowed to deter people from engaging in public life.
"Ireland is not immune from the coarsening of debate and physical risks that we have seen elsewhere so we will take all necessary steps to ensure the safety of all those who participate in public life.
Speaking in New York on Friday, ahead of addressing the United Nations, Mr Varadkar again warned against "going too far" in taking steps to improve security at Leinster House.
He said the level of threat against politicians and staff had increased. But he said one of the great things about Ireland was that politicians did not live in a security bubble.
The Taoiseach said he had received "one or two" credible death threats but gardaí had dealt with those.
'Sterile zone'
Meanwhile, a "sterile" zone of safety around the Oireachtas is "something that needs to be considered" in light of recent far-right protests at Leinster House, Minister for Public Expenditure Paschal Donohoe has said.
Thirteen people were arrested on Wednesday after protesters attempted to block staff from leaving Leinster House. Two men have since been charged with public order offences.
[ Thirteen arrests amid vitriolic protests outside Dáil as TDs safeguarded by gardaí ]
Gardaí are examining CCTV and social media footage of the day's events to identify other offenders. Sources say more arrests are expected but not in the immediate future.
The erection of a mock gallows at the rally is also being investigated as a potential criminal offence. The gallows was covered with images of political figures including Mr Varadkar and Sinn Féin leader Mary Lou McDonald.
Speaking on Friday, Mr Donohoe described the scenes as an "assault on representative democracy".
The erection of a gallows bearing the faces of political figures, in particular, is "really concerning" and an "affront" to how servants of the people, including unelected staff, try to do their work, he added.
[ Who are the Oireachtas protesters and what were they protesting against? ]
Life has become more dangerous for politicians and their staff, he said, adding there has been an increase in extreme behaviour. The tone around politicians, particularly on social media, has changed, and there is a "really small number of people" who consider extreme behaviour as acceptable, Mr Donohoe said, adding what happened earlier in the week "is still rare".
A "sterile" zone of safety around the Oireachtas, suggested by Senator Jerry Buttimer, is "of course something that needs to be considered", he said.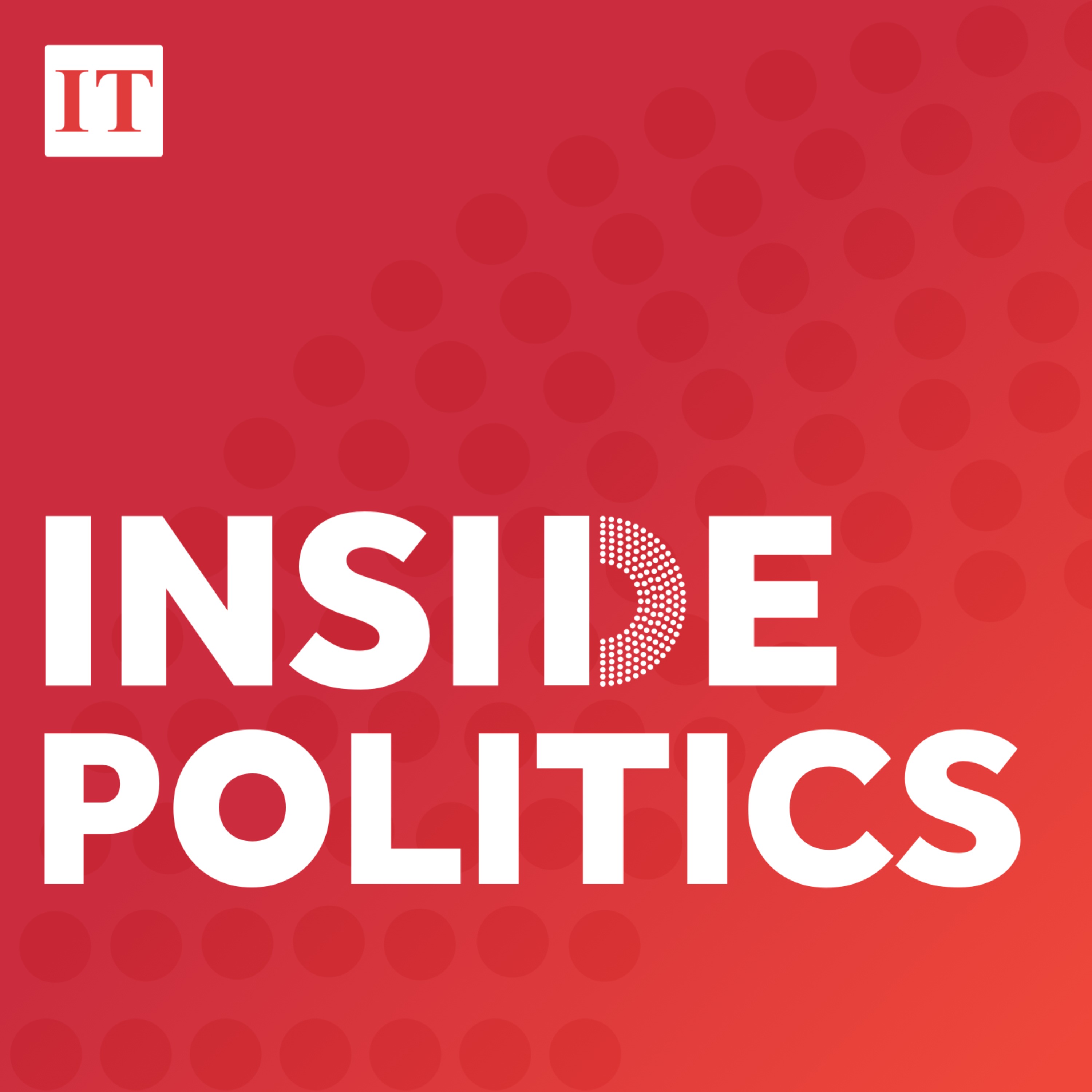 Disturbance at Dáil Éireann
Meanwhile, visitors entering the Leinster House complex could face extra vetting as part of an effort to increase security on the campus following far-right protests on Wednesday, the Ceann Comhairle has indicated.
Speaking to The Irish Times, Seán Ó Fearghaíl said it was vital to safeguard the right to protest at Leinster House, but that in the wake of the protests, security and access had to be reassessed.
"No definite decisions have been taken, but obviously in the aftermath of yesterday we will have to be more careful to be satisfied anyone coming on to the campus is who they say they are," he said
"It will not be intrusive and our staff will continue to be warm and welcoming, but at the same time taking more care to protect staff and members from this sort of abuse."
[ US student gets sucked into Dáil mob confrontation on first day as political intern ]
Mr Ó Fearghaíl and senior staff from the Houses of the Oireachtas met senior gardaí on Thursday amid a security review of the campus following the protests.
He said that access for the public entering into the gates would continue to be safeguarded. "This is the people's house. It is vitally important to me that we continue to have access, appropriately monitored, to the houses. I don't want to see tours being reduced or members of public being discouraged," he said.
The Ceann Comhairle said normal, routine, peaceful protests were welcome but "we can never again tolerate what went on yesterday because it was completely over the line with no purpose other than to spread hate".
Mr Ó Fearghaíl warned that if things were left to "fester and continue" that "something awful will happen" and that it could "bring us to the kind of place as the US after their last presidential election".
Referencing the murder by extremists of two British politicians since 2016, he said: "We are never going to have an ideal situation but we can't sit back and twiddle our thumbs and see a Jo Cox or David Amess situation develop here."
He said that he had met Garda Commissioner Drew Harris on July 19th to have a discussion about the fact that "members and staff were being abused as they went outside Leinster House".
He added that a group of members had discontinued their habit of taking a walk in the area around Leinster House because they felt unsafe. He said the commissioner had a "full understanding" and demonstrated a willingness to address the problem.
Mr Ó Fearghaíl also warned that what happened would serve to discourage people, including those from minorities and new communities, from becoming involved in politics.
"The silent majority need maybe to speak up and say this is not the way we want modern Ireland to go or develop," he said.
[ Pat Leahy: Dáil authorities face dilemma over protests ]
Death threat
Elsewhere, a Minister of State revealed she has been the subject of a death threat in recent months.
Speaking to Damien Tiernan on Déise Today, Waterford Fianna Fáil TD Mary Butler, Minister of State for Mental Health and Older People, said: "Have I been targeted? I already have been targeted. Am I worried? Yes, I am.
"I don't want to make this about me. Unfortunately, some politicians in Leinster House – both in the Dáil and the Seanad, have given a platform to this hatred and these conspiracy theories. They are sharing their narrative and that's very distressing."
"When you're a Minister for Mental Health, there is a lot of correspondence coming in and it comes from some very vulnerable people." she said.
"I've had a death threat over me during the summer. I've had a situation where gardaí recommended for three weeks that I didn't travel anywhere on my own – and as much as possible to stay at home."
Ms Butler said she has had to make significant security changes to her constituency office in west Waterford and has been advised to take precautions in relation to social media.