Good morning,
It was just yesterday that Government TDs were waking up basking in the warm glow of their resounding victory in the no confidence vote brought by Sinn Féin hours previously.
Last night, at their respective parliamentary party meetings, both Taoiseach Michéal Martin and Tánaiste Leo Varadkar hit out at Sinn Féin, with Varadkar hailing a "good day" for both party and Government.
You could almost hear the relief in his voice when he said "there won't be a Sinn Féin led Government this year, next year, the year after or maybe not even after that".
Fast forward to this morning and the rose-tinted glasses are off.
On the front page, Pat Leahy has the latest Irish Times/Ipsos opinion poll and the news for the Coalition is grim.
Satisfaction with the Government and its leaders has utterly nosedived.
The Government's rating has fallen by 12 points, from 43 per cent in April to 31 per cent today, the lowest rating since the Government was formed two years ago.
Fianna Fáil drops by three points, Fine Gael by four points and the Greens are at just three per cent — giving the Government parties a combined support of just 41 per cent of voters, compared to a combined support of 53 per cent the previous year.
On the flipside, the sun continues to shine on Sinn Féin.
Support for the party has grown by three points to 36 per cent, its highest level ever in this series, and younger voters are particularly impressed.
As Pat reports in his analysis, the drop in satisfaction ratings for the leaders is "even more precipitous than the party numbers".
"Taoiseach Micheál Martin sees his rating slump from a healthy 51 per cent in April to a queasy 40 per cent, while Leo Varadkar is even worse — down by 12 points to 36 per cent. Eamon Ryan is down four to 15 per cent." All of this no doubt makes interesting reading this morning for those with leadership ambitions.
It is often fascinating to parse through the finer details of Irish Times/Ipsos polls and today two statistics in particular tell a bigger story.
Just under half of respondents (49 per cent) say that it has become "a lot more difficult to manage financially", while another 41 per cent say it has become a little more difficult.
The cost of living crisis is impacting nearly every person in the country.
The post-Covid bounce after society reopened has evaporated. The poll findings are released as the Dáil goes into recess and will cause much anxiety, but any mutterings beyond today will clearly happen outside the halls of Leinster House as TDs head to their constituencies.
Three groups will likely be galvanised: those pushing for the Government to do far more for households in the looming budget; the disaffected members of all parties who now have more food for thought than ever; and Sinn Féin who may have failed to bring down the house of cards this week, but are closer than ever to realising that goal.
Here is Pat's analysis.
And Damien Loscher runs the rule over the findings.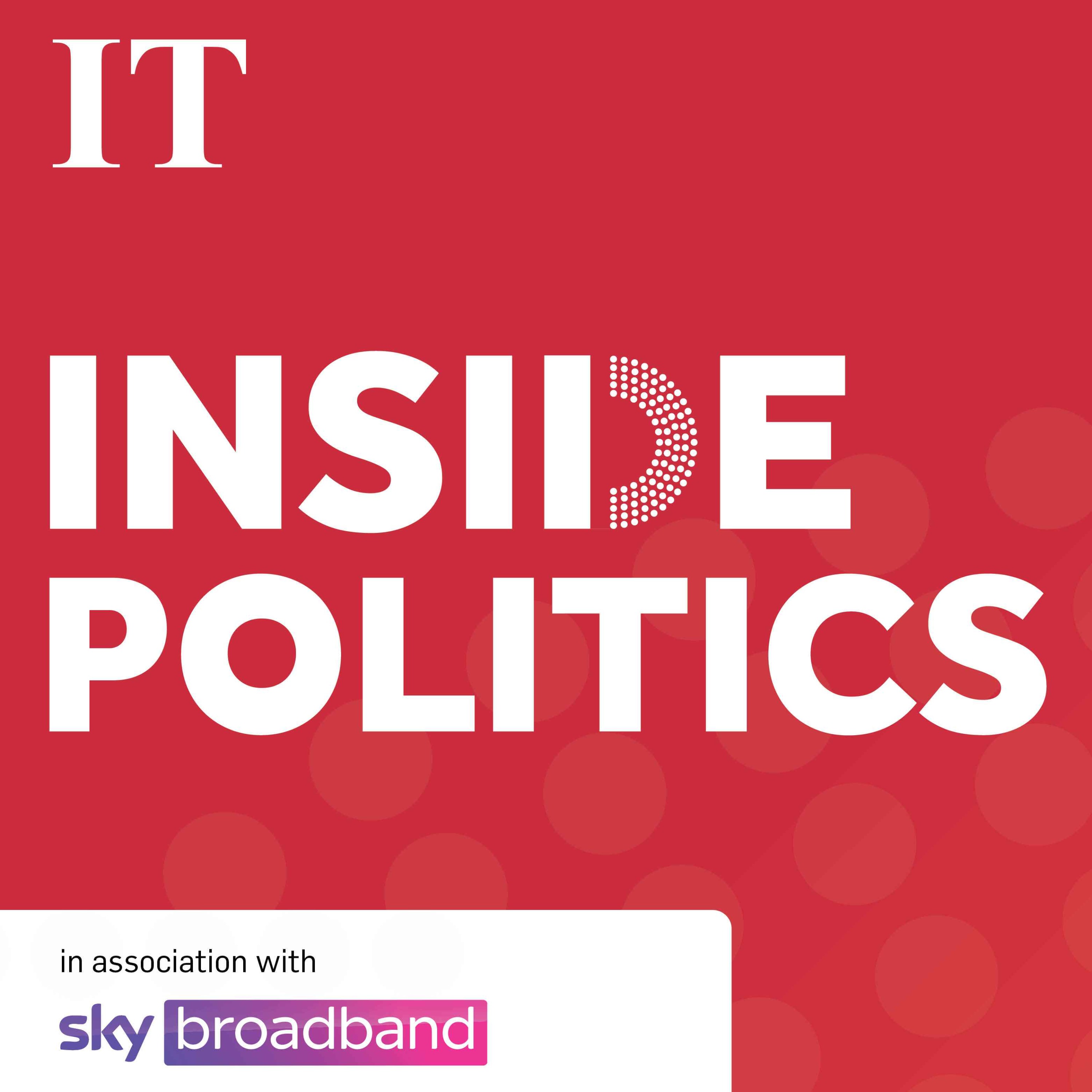 Confidence debate a damp squib for Sinn Féin
Ireland runs out of space for Ukrainian refugees
Another big story today is the news that the State has run out of accommodation for new Ukrainian refugees and asylum seekers, as revealed by Simon Carswell last night.
The Citywest facility in west Dublin has reached full capacity and the intake of new arrivals into existing State accommodation has been paused. What are the contingency plans? Apart from tented accommodation, we don't know yet.
As Simon reports, Taoiseach Micheál Martin will meet senior ministers today to discuss the situation and "review the current policies and processes."
Expect this major issue to feature prominently in the Dáil from Leaders' Questions onwards, as refugees face the prospect of being stuck in Dublin Airport overnight. Opposition politicians will want to know how this has happened, what contingency plans are in place and what the next steps are. The developments have all the hallmarks of a huge controversy if the Government can't get to grips with it quickly and humanely.
Read Simon's piece here.
And finally . . .
As this is the final day of the current Dáil term, this will most likely be the last Inside Politics Digest until September — although you just never know. Something tells me we will see you sooner ... but if not, enjoy the summer and see you back here in a few weeks.
Best Reads
Miriam Lord: British ambassador drinks in the glorious banality of a morning in the Dáil chamber.
More than 40 categories of emergency and essential workers will be given access to a network of 130 service stations across the country in the event of a severe shortage requiring fuel rationing, under the latest Government plan.
'Sweltering heat': Met Éireann warns temperatures may 'exceed 30 degrees'.
Taoiseach and Tánaiste use last party meetings of Dáil term to hit out at Sinn Féin.
Penny Mordaunt is the star of the Tory leadership contest so far.
Playbook
Dáil Éireann
The Minister for Agriculture Charlie McConalogue will take questions on his brief at 9am, while the Minister for Social Protection Heather Humphreys will take questions at 10.30am.
The final Leaders' Questions of the term is up at 12.34 followed by questions on policy or legislation Government Business is up at 1.45pm with statements on Summer Economic Statement
Topical Issues is scheduled after 5pm.
At 6.51pm, Sinn Féin table a Private Members' Bill on the green hydrogen. TDs bolt for their constituencies at 8:06pm.
You can find the detailed agenda here.
Seanad
A busy enough day beckons in the Seanad chamber.
Things kick off at 9.30am with a motion on a planned address to Seanad Éireann on September 14th, by United States Secretary of Labor, Martin J Walsh.
Then Private Members' Business after this with a motion regarding Animal Welfare brought by Green Party Senators.
Government Business is up at 11.30am with the Air Navigation and Transport Bill 2020 and the Child Care (Amendment) Bill 2022, and then the Mica Bill.
There has been much criticism that the Planning and Development Bill is being rammed through, and it is up in the Seanad today.
The Seanad adjourns at 5.30pm.
The full agenda is here.
Committees
The Joint Committee on Gender Equality meets at 9.30am to discuss recommendations of the report of the Citizens' Assembly on Gender Equality on Norms and Stereotypes and Education.
At the same time, the Committee on Budgetary Oversight will discuss the Summer Economic Statement with the Minister for Finance Paschal Donohoe and Minister for Public Expenditure Michael McGrath.
The following committee will garner much attention: the Committee of Public Accounts also meets at this time to discuss An Bord Pleanála's recent financial statements.
There are a few private meetings of committees planned then but at 12pm, the Committee on Budgetary Oversight lauches a report into Indexation of the Taxation and Social Protection System.
The full and more detailed schedule can be found here.