For Government politicians, the lead up to the budget must be something akin to the Christmas Eve excitement of childhood and night-before-the-Leaving Cert dread.
This year, due to the cost-of-living crisis they will get to have that feeling all summer long.
The good news for Coalition TDs is the budget will be bigger (€6.7 billion for spending and tax measures) and earlier than planned (September 27th).
There is also the promise one-off measures to help struggling households before the end of 2022.
The bad news is all of that is still three months away.
As they head back to their constituencies during the summer recess before the end of July, the field will be open for Opposition attack and growing public expectations with months of speculation as to what will and won't be in the budget.
The Summer Economic Statement (SES) announced by the two budget Ministers, Paschal Donohoe and Michael McGrath, set out the parameters for what will be something of a giveaway this year funded by better than expected tax receipts.
As we report in our lead, the €6.7 billion package of spending and tax measures to be announced on the day, is an increase of €1.7 billion over previous plans.
A series of once-off measures, likely to be largely comprised of social protection payments, will also be announced.
No indication was given as to the size of this financial package, but it is understood that it is likely to run into the hundreds of millions of euro.
The Ministers confirmed that the budget would take place at the end of September - not the second week of October as planned.
They have resisted calls from colleagues and the Opposition in recent weeks to bring forward an emergency budget this month.
Predictably the other side of the House has not been slow in criticising the three-month wait.
Labour's finance spokesman Ged Nash called moving the budget to the end of September a "token exercise" arguing that with the bumper tax receipts, measures to ease the cost of living could be done "at the stroke of a pen and should be done now".
Sinn Féin and the Social Democrats renewed calls for an emergency budget.
For weeks, senior Government figures have defended holding off until budget day, pointing to the need to bring in a comprehensive package – some of which will kick-in this year – ahead of what is expected to be a tough winter.
They have also pointed to the more than €2.4 billion in supports already provided in response to the cost-of-living crisis.
In his analysis, Political Editor Pat Leahy says Donohoe and McGrath have withstood significant political pressure to do more, from inside and outside the Government, and to do it earlier.
He says they will undoubtedly face pressure to increase the extra €1.7 billion in spending and have given themselves a clever way out with scope for additional "one-off" cost-of-living measures that would not automatically recur next year.
To return to how Coalition TDs will feel about it all, Leahy says pre-budget statements are often as inward-facing as they are outward-facing.
In other words, the SES must be understood as part of a message to their colleagues that Donohoe and McGrath are prepared to open the spending taps to some extent, but they are not prepared to let them gush uncontrollably.
Elsewhere, Martin Turner takes on the SES in today's cartoon with how many people outside of politics will feel about it all: The kicker: "What's your Summer Economic Statement?" The response: "I'm skint".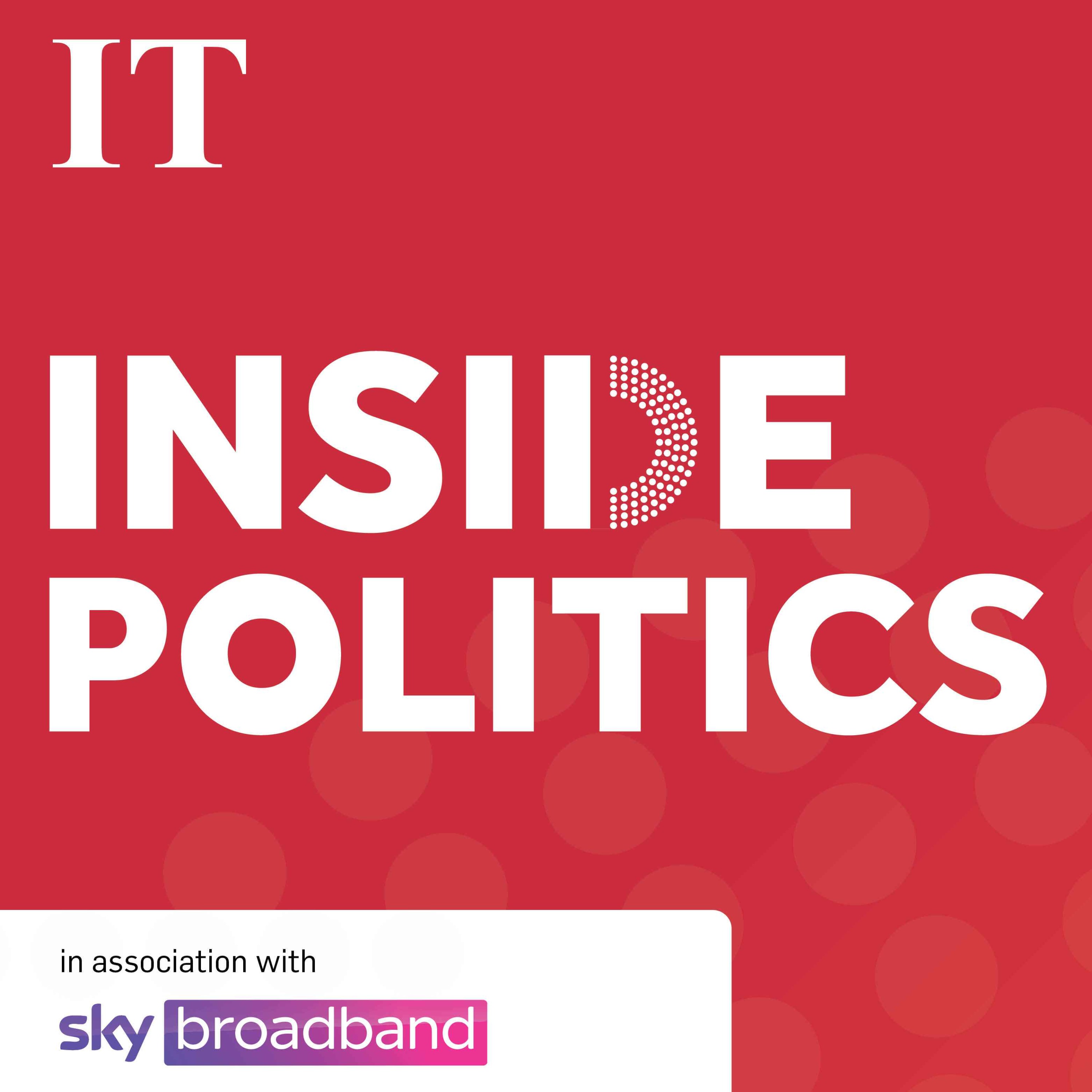 Do Fine Gael get it? Una Mullally debates Neale Richmond
Metrolink estimated to cost €9.5 billion
It was a busy Cabinet meeting on Monday and the biggest item on the agenda, other than the SES, was the approval of the preliminary business case for the long awaited Metrolink route linking Swords and Dublin Airport to Dublin city centre.
After many false starts the major transport project - billed as the largest rail investment in Ireland since the 19th century – is a significant step forward.
Ministers have at this point agreed to issue a Public Spending Code approval to the authority to enable a planning application for the project to be lodged to An Bord Pleanála in September.
Metrolink is estimated to cost €9.5 billion – but could be as much as €12 billion and it may be another 12 years away from completion.
The Government will await a precise cost before a final decision to give the project the greenlight.
Details of this plan and other issues discussed at Cabinet can be found here.
Best Reads
Jack Power has the latest report in his long-running series on historic abuse in Ireland's scouting movement. His front page story outlines how Scouting Ireland has been accused of trying to rely on a "legal technicality" to avoid paying compensation to survivors of historical child sexual abuse in its legacy scouting bodies.
Elsewhere, Kitty Holland reports on how the United Nations human rights council has heard that Ireland's abortion legislation is "inhumane" and "discriminatory" in its treatment of women with crisis pregnancies.
Brian Hutton and Ronan McGreevy reveal how zoo-keepers believe Brexit red tape is posing an "existential threat" to efforts to save several endangered animal species — including cheetahs, monkeys and cockatoos.
On the sports pages, Gerry Thornley writes about the tough start the Ireland squad have had in their New Zealand tour. He writes about how it is better to find out about Ireland now, than at the World Cup in 2023.
Playbook
Leaders' Questions kicks off in the Dáil at 2pm with Taoiseach Micheál Martin set to be quizzed by Sinn Féin, the Social Democrats, The Regional Group of independent TDs and the Rural Independent Group.
Government Business starts at 3.05pm with Minister for Defence Simon Coveney seeking Dáil approval for Ireland's participation in four projects being carried out by the European Union's Permanent Structured Cooperation (PESCO) initiative.
Emergency Legislation to deal with the fallout from convicted murderer Graham Dwyer's successful Court of Justice of the European Union appeal on access to mobile phone data will debated in the Dáil from 4.50pm.
Sinn Féin has a motion on back to school costs, to be debated from 8.30pm.
Minister for Justice Helen McEntee takes parliamentary questions between 10.30pm and midnight.
Minister for Special Education Josepha Madigan and teaching unions will be at the Committee on Autism from 11am.
Elsewhere, the Committee on Education will hear from the Irish Prisons Education Association from 11am.
The Public Accounts Committee (PAC) will launch a report on the Departments of Communications and Media including funding provided to RTÉ at noon.
The Committee on Housing is holding a meeting on the right to housing at 3pm.
Seanad proceedings start at noon and Government business in the afternoon includes the Sick Leave Bill 2022 and the Eirgrid, Electricity and Turf (Amendment) Bill 2022.
The full Dáil, Seanad and Committee schedules can be found here, here, and here.