"Many years ago, I realised that a book, a novel, asks itself to be written in the same way we fall in love with someone," Bret Easton Ellis said in opening one of the offbeat pop-cultural subscription podcasts he has been broadcasting from his home in west Hollywood for the past number of years. This was during the pandemic summer when the sun shone and endless time forced hours of anxious introspection across the globe.
To Ellis's listenership that day, it seemed as if he, too, was in confessional mode as he spoke about the panic attacks and tremors that accompanied his on-off attempts to write about the "terrible events that befell" him and several schoolfriends in affluent Los Angeles during their final school year in 1981, when they were "superficially sophisticated teenagers who really knew nothing of how the world actually worked".
The story he told was a tease, concerning the mysterious arrival of an unnerving, physically flawless outsider named Robert Mallory who infiltrates his Buckley school group's established world of cinemas, absentee parents, recreational narcotics and ambition set against the macabre backdrop of The Trawler, a serial killer who has begun to terrorise the San Fernando valley.
It did not require a particularly astute ear to gather that something was awry even as Ellis insisted that The Shards, the "memoir" he was reading aloud, was his true material; that his previous novels had been distractions from his two-decade failure to confront this traumatic season in his young life. The chance sighting of a woman he describes as being in her mid-50s and beautiful "standing on the sidewalk outside the Palais House hotel" while he idles at traffic lights somehow opens a portal for him. He knows – or knew – her.
"Even with the sunglasses on there was something haunted in the way she held herself," he recalled. "That glimpse of that woman in the flesh caused the fear to return and it started swallowing everything, just like it had in 1981. She was a reminder that everything had been real."
Just like that, he had a hooked listenership, and the audience was in on the blackly comic jokes. Here was the start of his first novel in 13 years. Without explicit statement, it became clear that Ellis was offering an audible version of the Dickensian treat: the weekly instalment, while periodically musing about whether he would ever bother to have it published.
Death threats followed as Ellis, with studied jadedness, continued to point out that American Psycho was a satire. Three years passed before he would read in public, in Boston, where there was security in attendance
Few writers have ever worked or plotted their way through the publishing game with the same deft stratagems. Since announcing himself with Less than Zero in 1985, written when he was scarcely out of his teen years and published as he started his final year in Bennington, the rarefied liberal arts college he attended in Vermont, the waspy name has become a calling card for controversy. ("If there's a market for callow fragmentary fiction about rich self-indulgent coke-sniffing zombies, then let's buy it," advised an editor's note at Simon & Schuster).
A devotee of cinema and the illusion of stardom, Ellis had the wherewithal to create a persona of his own, using Wayfarer sunglasses and a naturally passive expression as props in the projection of blasé imperturbability, elevating the notion of the celebrity writer to the absurd when he appeared on red carpets, in gossip columns, as a guest at the MTV awards and even on BBC's Top of the Pops.
At his graduation party, hosted by his father at the Carlyle hotel in Manhattan, Andy Warhol was among the guests. His time at Bennington coincided with a precocious generation. Donna Tartt, whose debut The Secret History would acquire a cult following, and the novelist Jonathan Lethem were among his 1986 graduation class: the trio were friendly rivals. It's a mythologised cast, recently revived by Lili Anolik's Once Upon a Time at Bennington, a 12-hour (!) podcast disguising deep research with a playful, gossipy presentation of a unique period; Ellis is a willing contributor.
With the publication in 1991 of American Psycho, Ellis acquired a stamp of infamy that he has never fully erased. Simon & Schuster reneged on its publication after advance passages of the repellent rape and torture depictions of the novel's stockbroker narrator found their way into magazines. Ellis kept the $300,000 advance.
The book was published anyway, by Knopf, became a bestseller because of the notoriety, with an old-fashioned furore swirling around Ellis and the mystique he cultivated. Ellis was denounced as "a confused and sick young man with a deep hatred of women" by a spokesperson for the National Women's Organisation, and the novel was dismissed as "a deranged work" by "a half competent and narcissistic young pen" by Norman Mailer. Death threats followed as Ellis, with studied jadedness, continued to point out that the book was a satire. Three years passed before he would read in public, in Boston, where there was security in attendance.
He remains the great survivor of the long-vanished, excitable publishing scene of the 1980s and has maintained the art of getting noticed
Ellis's fascinations run deep and narrow. He rarely strays too far from his preoccupations – 1970s and 1980s cinema, literature, new wave music, the architecture of Los Angeles and a fixation on what it was like to be young in that period. Given a choice between saving the Sistine Chapel or American Gigolo from oblivion, you would guess he would opt for the Richard Gere film every time. A voracious reader who worships at the altar of Joan Didion, his great idea was to apply her tone of chilly, clean unease to the affluent world of Californian suburbia – swimming pools and shopping malls and scenester night clubs his characters inhabit.
"Less than Zero was completely under the influence of Joan to a degree where I had to pull back on cribbing from her," he told Anolik. "One of the first things we talked about when she read the book; she made a couple of sly allusions to things that are reworded but lifted from her work. And she liked that. She was delighted by that."
[ White by Bret Easton Ellis review: Dinosaur or truth teller? ]
Through the decades, a debate has continued to rage as to whether there is substance, and even style, to match the content of Ellis's work. He has been nominated for no big literary prize, but it is arguable that American Psycho will long outlive the prestige novels published in 1991, while his best novel – Lunar Park (2006) – flew under the radar.
White, a book of essays cobbled together from his podcast monologues published in 2019, provoked a series of reviews that were both laudatory and agitated. "He appears to think these nasty caricatures of his supposed friends make him appear like the glacial saviour of logic in an age of hysteria rather than a resentful, bitter man still caught up in the heat of arguments years after everyone has left the restaurant," writes Anna Leszkiewicz in a memorable takedown in the Guardian – a line that would probably draw a low chuckle of appreciation from its target.
Ellis has always taken the slights and insults with a what-can-you-do shrug and is a game and engaging interviewee, smoothly pushing against the public perceptions of what he does or does not believe in while never extinguishing the suspicion that he's privately amused by the latest burst of outrage he has caused. Because he is at heart the son of an American capitalist: he knows the value of turning a dollar, of causing a stir. He remains the great survivor of the long-vanished, excitable publishing scene of the 1980s and has maintained the art of getting noticed.
"I think part of what White is, I suppose, is partly about that but also a lament about the analogue era we grew up in morphing into the digital era and wondering what has been lost in that," he told Hugh Linehan in an Irish Times podcast in 2019.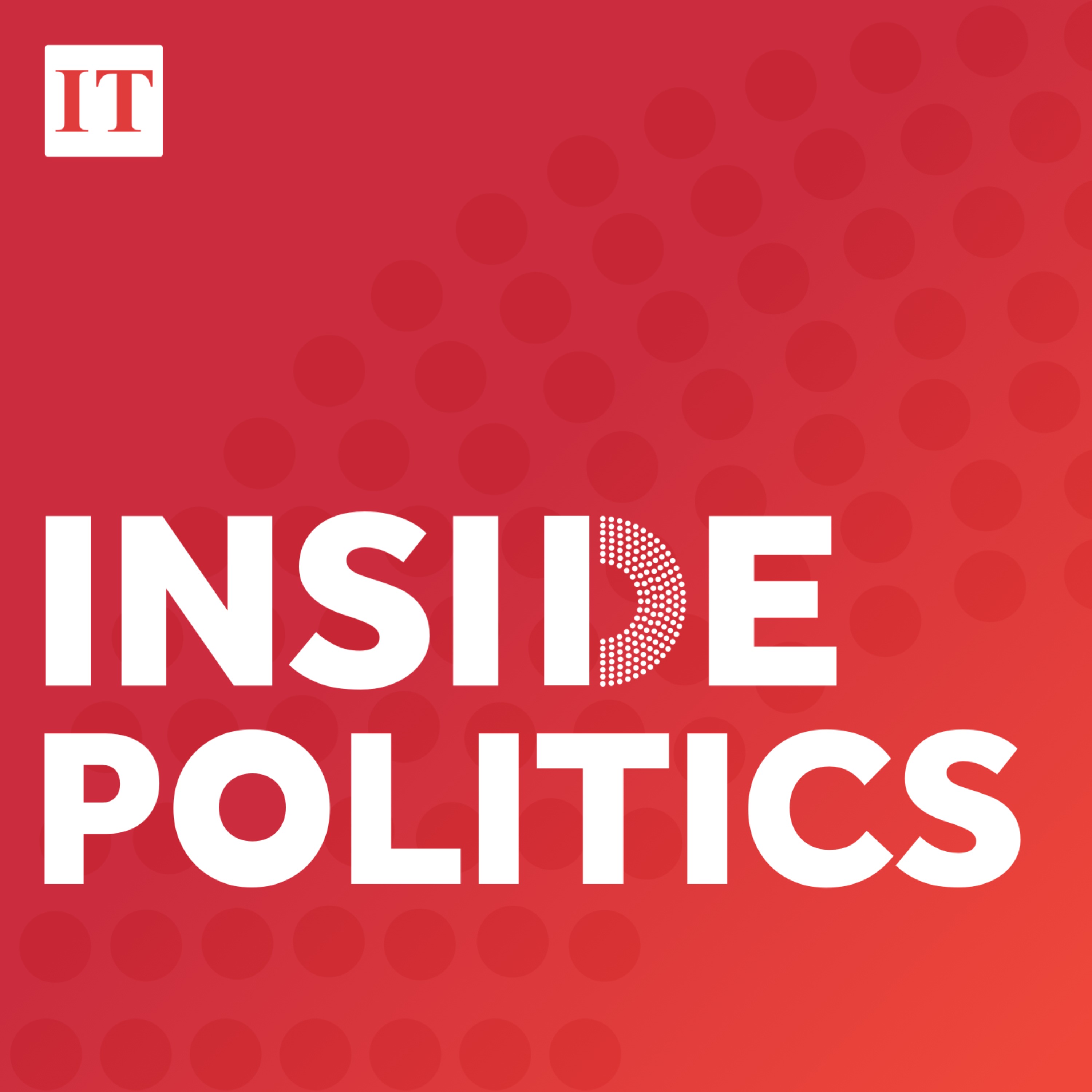 Bret Easton Ellis on US Politics Invading His Apolitical Life
Bret Easton Ellis, best known as a fiction writer of novels including American Psycho and Less Than Zero, has just published his first non-fiction book, White. The collection of eight essays responding to contemporary culture has caused a stir due to the writer's views on US politics, the overreaction - as he sees it - of middle class liberals to the presidency of Donald Trump, the shortcomings of movements like #MeToo and the moral and intellectual failings of millennials. Easton Ellis, who says he never votes, talks to Hugh about the book and about why the election of Trump has seen politics invade his otherwise apolitical life. Bret Easton Ellis will tonight - April 25th - be in conversation with Nadine O'Regan at the O'Reilly Theatre, Belvedere College, Great Demark St at 7pm as part of the International Literature Festival, Dublin. Tickets from www.ilfdublin.com
Now, his latest book sends him hurtling back to his cherished age of analogue pop culture and excessive appetites. The serial killer shadow, narcotic highs and inexhaustible promiscuity are nothing new to his work. But the best parts of The Shards are those in which the narrator, Bret, is simply describing the atmosphere as he moves in his convertible through the autumnal cityscape of Los Angeles, calling forth a world that has not existed for almost 40 years.
"Can Bret Easton Ellis bring back the (fictional) glory days?" asked a headline in the Los Angeles Times this week. It is arguable that the story works best in its original audio form because Ellis is a wonderful reader of his own work. But the early reviews are promising and suggest that his work still intrigues: 'an inspired fever dream of a book' (Rob Doyle, the Guardian); 'It takes us back to our discovery of his daring world, a time that then seems dangerous but now seems innocent.' (John Self, the Financial Times).
And that has always been Ellis's wide-eyed argument – delivered with a knowing wink: all that commotion over made-up stories! He has grown older, of course. But he has always been reluctant to fully grow up. There is a paragraph in the opening chapter, where he sits in his car watching his former girlfriend Deborah Schaffer on the deserted street, which could serve as a coda for this intersection of his writing life. He is ready to merge his real and fictive lights as he waits to turn on to Santa Monica Boulevard, awaking from his trance to note that the car stereo "was tuned to the Totally Eighties radio station and the chorus from 'Vienna' by Ultravox was playing".
Away he goes, literature's ageing poster boy of lurid 1980s excess, still in his BMW convertible, speeding to his past.
The Shards by Bret Easton Ellis is published by Knopf on January 17th