Dublin Bus CEO Ray Coyne on the future of transport in the city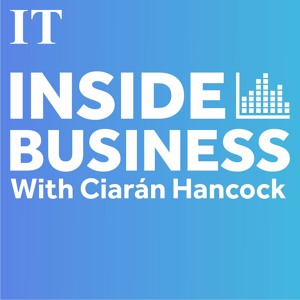 Your Web Browser may be out of date. If you are using Internet Explorer 9, 10 or 11 our Audio player will not work properly.
For a better experience use Google Chrome, Firefox or Microsoft Edge.
With such reduced passenger numbers, how has Dublin Bus adapted and survived in the age of Covid-19? And what does the future hold? To find out, Ciaran went to the semi-state transport company's newly refurbished Broadstone depot to meet CEO Ray Coyne. They talked about the future of transport in Dublin, how technology will allow bus routes to become more flexible, the electrification of the fleet, and how Dublin Bus may diversify into "last mile" transport solutions such as e-scooters.
Inside Business with Ciaran Hancock
A weekly look at business and economics from an Irish perspective hosted by Irish Times Business Editor Ciarán Hancock.
More episodes