The last ever Screenwriter "blog" post
After seven years of service, this weblog has finally come to the end of its days. Goodbye.
Back in October 2009, as we moved to the third or fourth phase in our engagement with the digital era, The Irish Times granted this writer a "blog" to complement the film coverage printed on actual paper. It has, ever since, proved an absolute pleasure to curate (not least because, in imitation of the Irish Times' letters page, it gave me an opportunity to repeatedly place the word "blog" in inverted commas). I have greatly appreciated the kind feedback from enthusiasts and enjoyed repelling the justified attacks from the unconvinced. Now, like all good things and many bad things, it must come to an end. We shall, however, be increasing the dedicated online coverage and much of what you liked here will still be appearing on the website.
It is interesting to glance back at the first ever post on Screenwriter. Those were very different times. We were about to welcome the arrival of Avatar — soon to become the biggest film of all time — and wave a sad farewell to the first decade of the new century. Oscar season was, of course, in action and, though we had The Hurt Locker pencilled in as a potential nominee, we didn't regard it as a likely winner yet. My colleague Michael Dwyer would die at the turn of the year and we'd advance into the new decade in a state of uncertainty. The "blog" gradually took on a character that nobody could have designed.
A rough back-of-an-envelope calculation tells me that there are around 1,300 posts on this "blog". We had a few amusing controversies along the way. There was a falling out with John Michael McDonagh after that director said Irish films were not technically accomplished and that they were not intelligent. (And, no, I wasn't really asking him to send back his IFTA, by the way. That was just a bit of rhetoric. Jeez!) In the same year, we had a rather less furious fight with Brendan O'Carroll when he confused us with somebody else on the radio. (We ended that as pals, I think.)
Perhaps the oddest incident in the "blog's" history involved a dispute with the always reasonable, never overheated followers of the Gamergate hashtag. I don't really want to get into the details of the fight — let's not start them off again — but we can say that it resulted in lengthy conversations with the press ombudsman, after which no action was taken against your favourite source of online facetiousness.
Less controversially, we also had great fun, in egotistical celebration of this writer's half century, working our way through 50 years and 50 films. If you want to access that series then it will still be available online, as will the entire Screenwriter archive. We never quite completed Part II. But that will happen in one form or another. Not every film listed is being put forward as the best of its year, but each says something or other about the era it emerged in. The debates about 50 Years, 50 films were furious and entertaining.
A few years ago, we eventually integrated the movie quiz — now a decade old — into the "blog" and, though there may be some changes to the format, that feature will, of course, continue on the website and within The Ticket. I would not be without the occasional reminder on Twitter that I had made a mistake regarding some aspect of Humphrey Bogart's life or a cast member of Carry on At Your Convenience.
Screenwriter also served as a useful resource during the Cannes Film Festival. During my first few years there, I used it as a sort of photo record to give the reader some sense of the buzz and flavour of the place. Later on, I realised that we should be filling the space with reviews. The material included on here helped us to complete reviews of every film in competition at that event for the last three years. Few other publications in these islands managed that feat and, once again, the material is all still there for your future perusal. We will be at the event again in May and will seek to deliver similarly comprehensive coverage in a different corner of the website (not that such things have corners, any more).
The spirit of Screenwriter will live on at the online version of The Irish Times. You will still find the blend of sarcasm, unreason, belligerence and pomposity that caused you to value it as much as you valued it. You'll still get "Five films to catch…" at the start of each month. I will still print an annoying selection of favourite records at the end of each calendar year. There will be more idiotic Oscar speculation than anybody asked for and a great deal more than any reasonable person could stand. But the Screenwriter brand does appear to have gone the way of all flesh. That is probably as things should be. These media move quickly and the "blog" already sounds like something that old geezers write to seem with it. You know who I mean. They're the sort of people who use phrases like "with it".
Anyway, hard though it may be to believe, this really does seem to be it. Thanks for being with me in this place. I hope we'll remain together in another. But will we be happy? Oh Jerry, don't let's ask for the moon. We have the stars…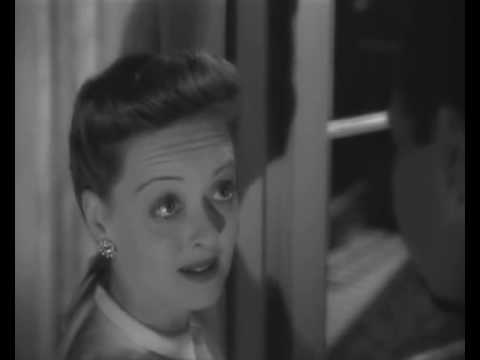 Comment on what was once Screenwriter at the author's Twitter account: @donaldclarke63