Those upcoming Disney live action remakes in full
Beauty and the Beast is currently chewing up the box office. There is much more where that came from.
Beauty and the Beast has had a mixed-to-tepid response from the critics. Of the recent Disney live-action remakes, only Maleficent has fared worse with reviewers. But it looks as if it could end up being more successful than any of its predecessors. Our friends at Variety tells us that the film could take in as much as $170 million at the US box office this weekend alone. This is also the sort of film that does well "overseas". I wouldn't be surprised if Beauty and the Beast — even in a year with new Transformers and new Spider-Men — finishes behind Star Wars: Episode VIII at number two among 2017 releases.
So, these things are not going to stop anytime. To be fair, to this point they have been very good. The Jungle Book and Pete's Dragon were among the most entertaining films of last year. Still, there sure are a lot of these things. Here's what's in the works.
MULAN
Due November, 2018. Niki Caro of Whale Rider fame is behind the camera. Not a hugely loved original. So less potential to offend. Could it improve on the original in the manner of Pete's Dragon?
THE LION KING
Jon Favreau did a great job with The Jungle Book. So it was inevitable that he'd end up with this. Just remember to inject some new energy into it.
DUMBO
Tim Burton has taken on this sacred material. Eva Green and Danny DeVito are alleged to be among the cast. The flying elephant thing will be tricky to get right in pseudo-live action. Nothing will touch the original version of Baby Mine (above).
ALADDIN
We're not kidding. It really is Guy Ritchie's Aladdin. He and Disney have promised to cast actors of middle-Eastern descent. Let's hope no travel ban impedes their arrival. He who follows Robin Williams into the genie role with have his work cut out.
CHRISTOPHER ROBIN
The personnel here has shifted a bit. We were originally facing up to a story focussed on Pooh's human friend directed by Alex Ross Perry. The man behind Queen of Earth and Listen Up, Philip has passed the megaphone to Marc Foster. But his script remains. Intriguing.
CRUELLA
Very much in the Maleficent mould, Disney returns to the 101 Dalmatians universe — which already spawned two half-assed live-action films — for a Cruella de Vil origin tale. Intriguingly, Emma Stone is still attached to star. Sounds okay.
TINK
Are you still with us? Tinkerbell has already generated a number of low-budget standalone films for tinies. With Reese Witherspoon in the title role this should be a much flashier affair. Had enough Peter Pan? Well…
PETER PAN
Sorry? Why are we back with this? Hook was awful. The 2003 adaptation was ho-hum. Joe Wright's Pan was a flat-out disaster. Oh well. Walt Disney usually knows what it's up to and they've made the very wise decision of hiring David Lowery to direct. His Pete's Dragon was a small masterpiece.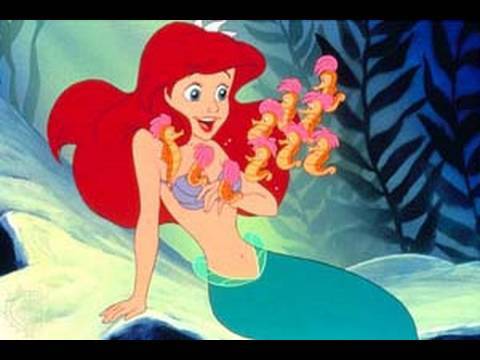 THE LITTLE MERMAID
This one is very much in the pondering stage. With all those films above to come, it seems unlikely we'll see the live action Little Mermaid in the current decade. But Alan Menken and Lin-Manuel Miranda are rumoured to be on songwriting watch already.
THE SWORD IN THE STONE
Well, there's always room for another King Arthur adaptation. Guy Ritchie (see above) is bringing us  King Arthur: Legend of the Sword later this year. Bryan Cogman, late of Game of Thrones, is rumoured to be penning the script. Will they be returning to T H White's classic source novel? Let us hope so.
PINOCCHIO
What have we not mentioned yet? Well, a live-action Bambi hasn't appeared in the trades. But there is talk that Peter Hedges has been signed up to write a script for a new version of Disney's second animated feature. Lord knows when it will be with us. Wish upon a star, why don't you.
Comment on Screenwriter at the author's Twitter account: @donaldclarke63