Netflix will finance restoration of abandoned Orson Welles film
After a seemingly endless series of stops and starts, The Other Side of the Wind is back on again.
Yes, you will have heard this before. The attempts to restore Orson Welles's The Other Side of the Wind, one of his final experiments, have been afoot for decades. It could be argued that the film has been in a state of post-production hiatus since Welles finished shooting it in 1976. Now, it sounds as if we have definitive confirmation that the picture will be completed. Netflix has opened its unimaginably deep pockets and sprayed money in the direction of the project. Hollywood big wig Frank Marshall, who was involved with the original production, will be part of the team supervising the restoration. "I can't quite believe it, but after 40 years of trying, I am so very grateful for the passion and perseverance from Netflix that has enabled us to, at long last, finally get into the cutting room to finish Orson's last picture," he said.
Wellesians will be very familiar with the tale. The great man shot the film on and off between 1970 and 1976. That was very much the modus operandi into which he had been forced. Remember that famous story of a door opening in Othello and a character passing from one location to another very distant one a year later. The Other Side of the Wind always sounded like a delicious folly. John Huston, Bob Random, Peter Bogdanovich, Susan Strasberg and Oja Kodar star in the tale of golden era directors struggling to remain relevant in the era of post-classical Hollywood. Huston plays Jake Hannaford, a film-maker modelled, according to various reports, on Raoul Walsh, John Ford and Ernest Hemmingway. Bogdanovich plays a younger director who is addicted to impersonating celebrities. Anybody who has seen Peter on a chat show will reasonably deduce that he is playing himself. The late Susan Strasberg plays a film critic who, rumours suggest, is much based on Pauline Kael. That writer had a famous feud with Kane over the authorship of Citizen Kane.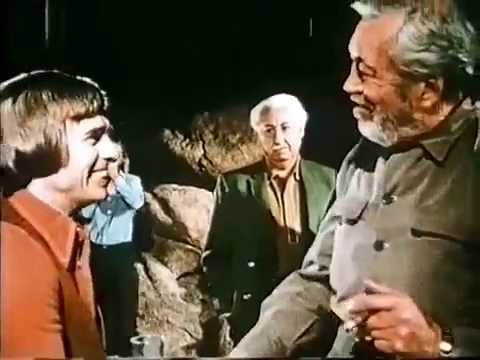 Even if The Other Side of the Wind turns out to be no good it will be of unending fascination to film enthusiasts. Some accounts suggest there is a parody of Michelangelo Antonioni's work at its centre. The great critic Jonathan Rosenbaum, who has viewed most of the footage in rough form, praised what he'd seen for "its complex and shocking reflections on machismo, homophobia, Hollywood, cinephilia, eroticism, and late-60s media, not to mention its kamikaze style".
As recently as 2014, we reported on a convincing plan to finish the movie. There were big notions that the film would screen at Cannes in time for Welles's centenary celebrations the following year. There were delays over ownership of the negative. Many assumed the film had vanished for good. Money solves most such problems in the film business and Netflix is rolling in the stuff. It breathes, bleeds and sweats money. In 2017, they are set to spend $6 billion on making original TV series and movies.
"Like so many others who grew up worshipping the craft and vision of Orson Welles, this is a dream come true," Ted Sarandos, Netflix's chief content officer, said. "The promise of being able to bring to the world this unfinished work of Welles with his true artistic intention intact, is a point of pride for me and for Netflix. Cinephiles and film enthusiasts around the world will experience the magic of Orson Welles once again or for the very first time." It really does look as if some version of the film will finally make its way before hungry enthusiasts.
As ever with conversations about Netflix, we are required to ponder whether the film fill make it into cinemas. Unlike their streaming competitors Amazon Prime, that firm has made no great effort to propel movies onto the big screen. Fans of Bong Joon-hoo will be interested to see what the company does with the director's upcoming Okja. That film is being touted as a potential Cannes entry, but the festival directors have been cautious about admitting films that do not at least seek a theatrical release. Cannes would also seem like the natural place to finally open The Other Side of the Wind. Would it be eligible for a competition run in 2018? The mind boggles.
Comment on Screenwriter at the author's Twitter account: @donaldclarke63