The DFCC Awards at the Audi Dublin International Film Festival
Handsome Devil, The Farthest and Sanctuary were among the films honoured at the annual bash
Never mind those showy awards in Los Angeles, the gongs that really mattered were, this evening, handed out in an event sponsored by Limelight Communications at the Speakeasy Bar on O'Connell Street. The Dublin Film Critics Circle's prizes are now an institution at the Audi Dublin Film Festival. Organised by our own Tara Brady, tireless DFCC president, the bash has awarded such films as The Raid, The Tribe and Mustang. Best Irish films have included Glassland, Viva and Snap.
"As ever, it is a gruelling pleasure to head the DFCC jury at ADIFF," Tara said. "Gruelling because one has to pick between such amazing things as Scott Chambers ' tremendous performance in Chicken, the ravishing beauty of Hema Hema: Sing Me a Song While I Wait, the grand intergenerational tensions of Thithi, the drama of The Happiest Day in the Life of Olli Maki, and the heartbreak of Gleason. Pleasure because of the scope of Grainne Humphries ' programme, and the day or night assistance provided by print transport manager Mary Burke, festival press officer Patrick Stewart and awards sponsor Limelight."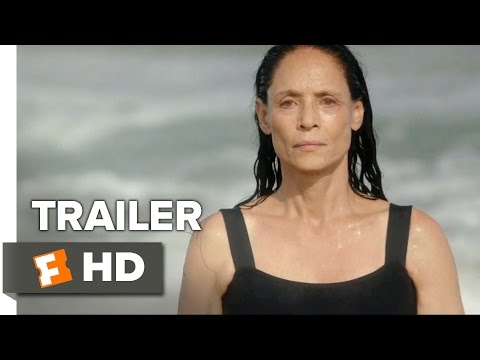 This year, best film went to  Kleber Mendonça Filho's Aquarius. Mr Mendonça was overlooked at Cannes last year and, following political protests by the cast and crew, failed to become the Brazilian Oscar submission. We trust the lovely award will bring him some joy.
Best Irish film went to John Butler's crowd-pleasing Handsome Devil. Already a critical smash at Toronto, the picture closes ADIFF this evening. John was there with producers Rob Walpole and Rebecca O'Flanagan to receive his award.
Brian Jennings, the velvet-voiced RTE newsreader, presented The Michael Dwyer Discovery Award, named for this newspaper's former film correspondent, to the members of the Blue Teapot Theatre Company. The actors, all intellectually disabled, gave stunning performances in Len Collin's Sanctuary, which was greeted with whoops at the festival. Look out for Sanctuary when it goes on limited release in June.
Two statuettes went the way of Emer Reynolds's stunning The Farthest. The award-winning editor's study of the Voyager spaceship won best Irish documentary and the George Byrne Maverick Award. That last prize goes to people who achieved things we thought neither likely nor predictable. The Farthest certainly qualifies.
THE DFCC AWARDS AT THE AUDI DUBLIN INTERNATIONAL FILM FESTIVAL
Best Film – Aquarius
Best Actress – Florence Pugh, Lady Macbeth
Best Actor – Sherwan Haji, The Other Side of Hope
Best Director – Lav Diaz, The Woman Who Left
Best Cinematography – M. David Mullen, The Love Witch
Best Screenplay – Kristina Grozeva, Petar Valchanov, Glory
Best Irish Feature – Handsome Devil
Best Irish Documentary – The Farthest
Best Documentary – I Am Not Your Negro
Jury Prize – Kristopher Avedisian, Donald Cried
Jury Prize – Daouda Coulibaly, Wulu
Jury Prize – My Life as a Courgette
Jury Prize – The Transfiguration
George Byrne Maverick Award – Emer Reynolds
Michael Dwyer Discovery Award – Blue Teapot cast – Sanctuary
Comment on Screenwriter at the author's Twitter account: @donaldclarke63