Sundance: masterpieces, Irish success and the "grossest movie ever"
As ever, there is plenty to ponder at the world's greatest festival of independent cinema
It's always a pleasure to kick off the year by listening to the Chinese whispers coming from the Sundance Film Festival. Every now and then, somebody suggests that the Utah event is waning in significance. Then another year brings another surge of near-classics and quarter-masterpieces. This time last year, critics were getting their heads around Manchester by the Sea for the first time. Two years ago, Brooklyn had its premiere. It is vulgar to talk about the event in terms of awards season, but let's not pretend the industry isn't already having those thoughts. The film that created the biggest stir last year was The Birth of a Nation. The Academy, then in the midst of #oscarssowhite, thought the tale of a slave rebellion would save their bacon in 2017. We know what happened next.
Of course, money is even more important than awards (not that the two things can be separated). Pundits are already marvelling at the domination of the new streaming services. Earlier today our friends at IndieWire published stunning figures as to who is acquiring how much. They reckon of 18 major features picked up, Netflix had grabbed nine and Amazon had taken three. That's a real shift in tectonics. Let's hope Netflix puts some of those films into cinemas.
Two Irish documentaries have been picking up decent reviews. Frankie Fenton's It's Not Yet Dark, the story of director Simon Fitzmaurice's battles with Motor Neurone Disease, has won over most critics with its honesty and grit. Colin Farrell narrates the story. David Ehrlich at IndieWire writes:
"Still, that matter-of-factness is very refreshing. It's a short movie that is often too instructive, posing achingly difficult rhetorical questions around what it means to be a man when so much is taken away. Fenton, however understandably, is too drawn to the raw power of Simon's story to let viewers work their own way through its darkness."
Brian Tallerico at RogerEbert.com was also very much on board:
"It's Not Yet Dark" is far from a tragedy. Fenton and Fitzmaurice embrace the inspirational aspect of it all completely and unapologetically. It's the kind of thing that could have turned into clichéd life lessons, but they resonate here. When Simon says "For me it's not about how long you live, it's how you live," it's difficult not to nod in agreement.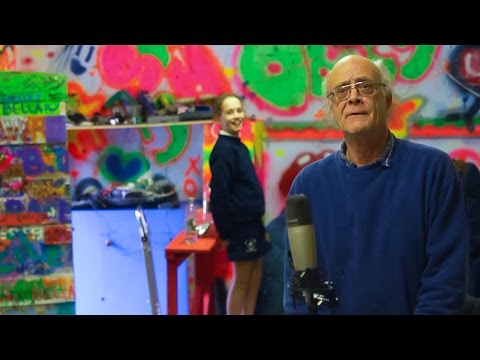 There was also good word about In Loco Parentis. Neasa Ní Chianáin's film studies the liberal Irish boarding school Headfort in County Meath. Guy Lodge at Variety purred:
"The filmmaking is delicately executed in every department. Eschewing any visual or graphic gimmicks, Ní Chianáin keeps the look airily naturalistic throughout, lighting and framing Headfort's rather imposing architecture — which could look darkly austere in a different film — with a consistent emphasis on its breathing room."
David Ehrlich also saw this for IndieWire:
"In Loco Parentis" thrives whenever it regards Headfort as a place suspended between an ancient institution and an overgrown home, one that fosters both the transient children and the adults who have become part of the furniture. It's during these chapters, when the Leydens are chain-smoking by their bedroom window or sitting in a faculty meeting devoted to the careful analysis of their students' progress, that Chianáin traces a bittersweet tension between the present and the future."
Among the films picking up the most positive reviews were Luca Guadagnino's Call Me by Your Name. The Italian director's follow up to A Bigger Splash stars Armie Hammer in a gay romance that has knocked most every critic sideways.
Richard Lawson at Vanity Fair tells us:
"The film is a swirling wonder, a film about coming of age, about the secrets of youth, the magic of summer, the beauty of Italy. As a steady and unrelenting snow descended on Park City, Call Me by Your Name kissed Sundance with light and warmth."
Tyler Coates at Esquire was scarcely less impressed:
"Love is a battlefield, they say, often leaving behind trails of bruised and battered hearts. But before the wounds and the casualties of war comes the duel itself—the strategies, the strikes, the delicate balancing acts of playful invitations and taunts. Many films chronicle the complete course of a love affair, but few in recent years have accomplished the feat quite like Luca Guadagnino's Call Me by Your Name."
David Lowery, director of Ain't Them Bodies Saints and Pete's Dragon, is fast becoming one of the era's most interesting film-makers. The word on his low-budget A Ghost Story is strong. Casey Affleck and Rooney Mara star in an experiment that — as every review notes — requires Ms Mara to eat an entire pie in one take. Peter Debruge at Variety was largely on board:
"Like an Apichatpong Weerasethakul movie translated for Western audiences, Lowery's film offers an alternative view of the supernatural — and audiences expecting a straightforward horror movie will be disappointed. In fact, "A Ghost Story" could actually be better suited to a museum setting, where this intermittently effective conceptual experiment's patience-testing approach might be most appreciated."
Jordan Hoffman at The Guardian was keener on the film and was happy to examine the already famous (infamous?) pie sequence:
"Mara is a quite slender woman, so if they did, it must have been tough. Eventually, though, your inner voice shuts up and you sit there and you just watch her eat the damn pie. It is a necessary transitional step the audience must take to understand the ghost haunting this house, and his lot in (after)life. … What's undeniable, though, is the creeping profundity that emerges from what could easily have been a dopey student short film idea."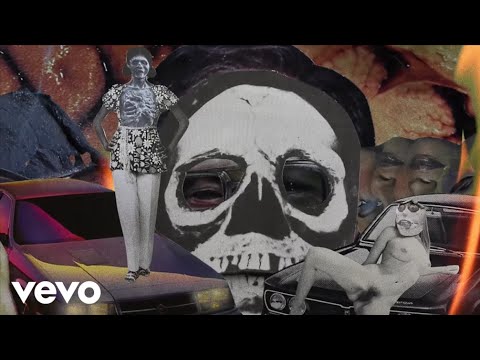 Much of the gossip today is, however, about a film that makes A Ghost Story seems like a paragon of conventionality. Variety reports that Kuso, debut feature from the musician Steven Ellison, triggered a number of disgusted walkouts. Chris Plante at The Verge described the NSFW action in some depth:
"I'll start with the footage of an erect penis being stabbed. As with most footage of an erect penis being violently gored by a long steel rod, it's certainly unexpected. A large chunk of the audience left my screening early, when a boil-covered woman choked a man with a strap until he covered half her face with semen that looked like a muted version of Nickelodeon slime."
How unlike the home life of our own dear queen. Steven Ellison, otherwise known as Flying Lotus, seems to have created a proper stir at the event. But is it any good? Who better to ask than the brave people at Bloody Disgusting? Ben Larned at that periodical felt able to recommend it for a specialist audience.
"Judging by the packed Egyptian Theater, the audience is certainly out there. I will certainly be watching for future screenings – this is the type of film that, in spite of your better judgement, you must watch again…. and again. Hopefully this marks the beginning of a long filmmaking career for Steven Ellison – if the films continue to be as entertaining as this one, we're in for some seriously unsavory treats."
How unlike the home life of your own dear Queen. Sundance continues.
Comment on Screenwriter at the author's Twitter account: @donaldclarke63