The highest grossing films of 2017
Next year there are an awful lot of films that could make an awful lot of money.
Firstly, no I am not going to run down last year's speculations and mark my own score card. Not yet. These calculations are made on total takings from films released in a calendar year, not on the money taken within that calendar year. We still don't know where, for example, Rogue One: A Star Wars Story will finish up. So it's too soon to award marks. I will say that it looks as if I made a good stab at the top 10, even if I got them in the wrong order.
Let me prematurely make excuses for next year. It had not, until I sat down and looked at it, occurred to me quite how many potentially enormous films there are out there. I can't pretend I am all that excited to see many of them. But we're looking at multiple follow-ups to billion-dollar behemoths. Look at it this way. This is a year when we can't have the Alien film and the Blade Runner film and the Pirates film and both DC films and both Pixar films and 50 Shades… You can see where I'm going with this. The bubbling-under chart at the base is packed with films that, before tackling the list, I would have assumed were sure fire inclusions. There is every reason to be cynical about the quality of these films, but there are equally many reasons to assume we could be looking at year that, in monetary terms, could break quite a few records.
10. PIRATES OF THE CARIBBEAN: DEAD MEN TELL NO TALES ($750 million)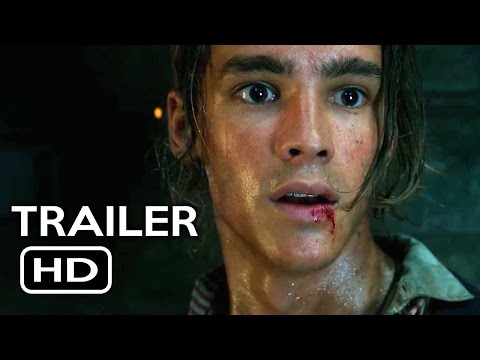 Yes, this really is happening and it features both Orlando Bloom and Johnny Depp. This is one of those series that plays particularly well outside the US, but the last episode did see some fading away of interest. Can't fail to score, but doesn't feel like top five material in such a competitive year.
9. WONDER WOMAN  ($775 million)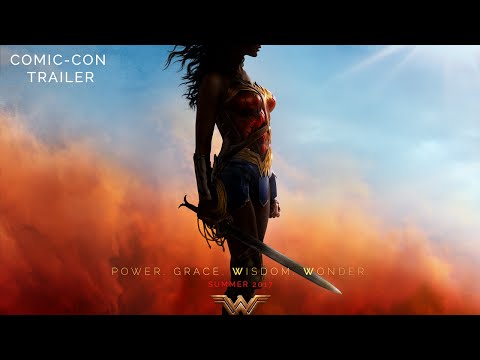 There is a feeling out there that the DC comics universe is cruising for a fall. You won't find much good word about Batman Vs Superman and Suicide Squad (expect Razzie mentions for the duo next month), but both films took in the area of three quarters of a billion dollars. Curiosity alone should help Wonder Woman to a top 10 spot. If the film is half-decent it could go higher than this.
8. GUARDIANS OF THE GALAXY VOLUME TWO ($820 million)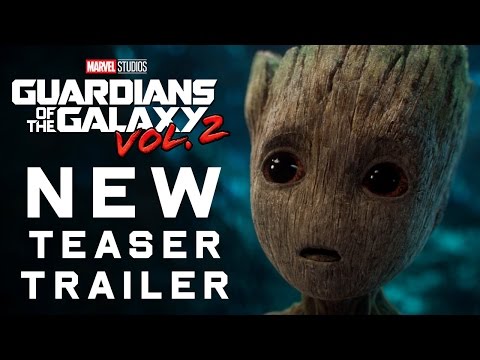 A great deal was said about the first film being a surprise hit, but those stories conceal the ordinariness of Guardians' performance outside the United States. It took a paltry 56 percent in "rest of the world". Still, there should be enough oomph behind the second film to propel it to significant riches. Just don't expect the Chinese to contribute much of it.
7. JUSTICE LEAGUE ($850 million)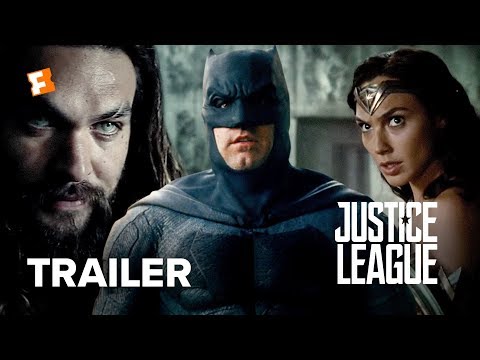 See above comments about DC comics. With Zack Snyder at the helm, the film promises to be less interesting than yellow snow, but the presence of Batman, The Flash and others should nudge it past Wonder Woman in the charts. Released in late November with the peaks of Star Wars Episode VIII just in view over the horizon.
6. SPIDER-MAN: HOMECOMING ($900 million)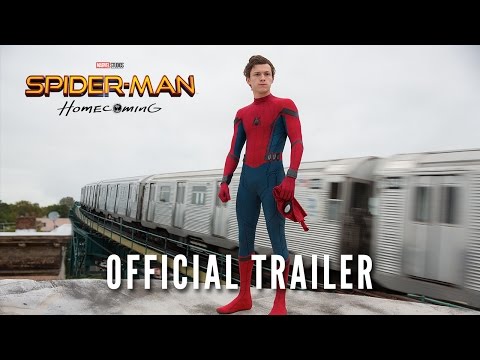 It's the year of three Marvel releases (Thor: Ragnarok is just outside our predicted top 10) and the Spider-Man disinterment seems certain to emerge top of the heap. In most other years, this would look like a certain top three film. If the film rocks then it really could make it. But there is the worry that, hitting its third incarnation in a decade, the flick may suffer from Spidey Reboot Fatigue (a terrible condition).
5. BEAUTY AND THE BEAST ($950 million)
There is almost no limit to what the live action retelling of Disney's 1990s hit could take. Princess films do very well at the box office and the Mouse House's reinventions of its classics — see The Jungle Book last year — have been much better than they needed to be. Still (I hear you say) the likeable Cinderella stalled at $543 million in 2014. That wouldn't get it into the top 10. I am betting the Harry Potter crowd will turn out for Emma Watson.
4. DESPICABLE ME 3 ($1 billion)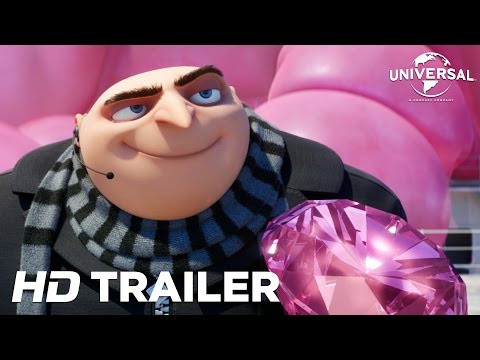 You may think this looks a bit barmy, but the maths is impossible to argue with. Heed this. Minions took over a billion dollars last year to become the 11th biggest film of all time. And that was a spin-off. If anything, I am being conservative in my estimations. It could take more than one of the behemoths below.
3. TRANSFORMERS: THE LAST KNIGHT ($1.2 billion)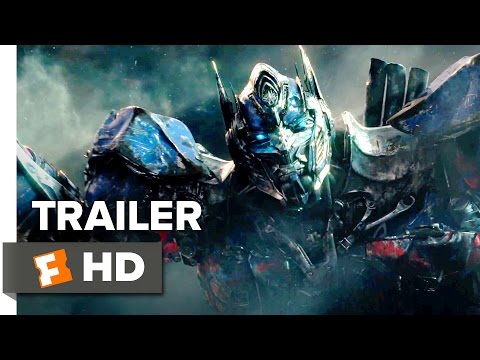 Look, I am really sorry about this. I know these things are a pain in the bum, but the last Transformers film ended up as the most lucrative film of 2014. So we would be crazy not to bet on The Last Knight hitting 10 figures. Michael Bay is still at the helm. Mark Wahlberg remains in the cast. What is there to stop it?
2. FAST AND FURIOUS 8 ($1.3 billion)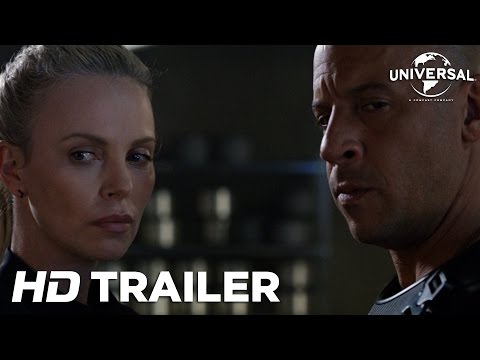 The top two write themselves. The seventh film in the automotive sequence is the sixth highest-grossing film in Hollywood's century-long history. What do you think of that? I am betting that film profited a little from sympathy for Paul Walker's tragic death. So I'm knocking off a few hundred million from Seven's head-spinning $1.5 billion. That still puts it in stratospheric territory.
1. STAR WARS: EPISODE 8 ($1. 7 billion)
Heed this. It looks as if Rogue One: A Star Wars Story could well end its run as the biggest film of 2016. The Force Awakens was the biggest film of 2015. We know that Episode Eight will be the biggest film of 2017. In 2018 the Han Solo origin film emerges. Think how well that will do. No series has ever come close to managing four successive chart toppers. (By my calculation, none has beaten two.) Okay, that may not happen. But our concern here is how big Episode Eight can be. I'm saying that no Star Wars chapter will again repeat the excitement that gathered around The Force Awakens. So, it will surely fall short of that film's rare $2 billion take (only Episode VII, Titanic and Avatar have managed that feat). Poor wee film may have to settle for being only the fourth biggest release of all time. #starwarsisland
BUBBLING UNDER: It seems extraordinary, but, as suggested above, our top 10 leaves out such guaranteed money spinners as the 50 Shades movie, the big Pixar release and that Thor thing. Well, what would you remove? Anyway, the next 10 (in no order) look like 50 Shades Darker, Thor Rognarok, Cars 3, Kong: Skull Island, Dunkirk, Logan, The Lego Batman Movie, War for the Planet of the Apes, Alien Covenant, Blade Runner 2046.
Comment on Screenwriter at the author's Twitter account: @donaldclarke63