Dublin Film Critics Circle names I, Daniel Blake best of 2016
There were also honours for Arrival and A Date for Mad Mary
At one stage we thought that Ken Loach had retired. But he re-emerged in 2016 with a film that has resonated more strongly than any in his long career. We learn today that I, Daniel Blake has become the first British release to named best film of the year by the Dublin Film Critics Circle. It is also the first Palme d'Or winner to triumph in the Circle's decade-long history. I, Daniel Blake nudged just ahead of Denis Villeneuve's Arrival in the vote of the capital's professional film critics. Those two films — which also figured in this paper's Ticket Awards — were all over the DFCC's prizes. Amy Adams easily won best actress for Arrival. Dave Johns took best actor for I, Daniel Blake. Villeneuve's film also triumphed in the best screenplay race. It is stirring to see two such different films dominate the awards.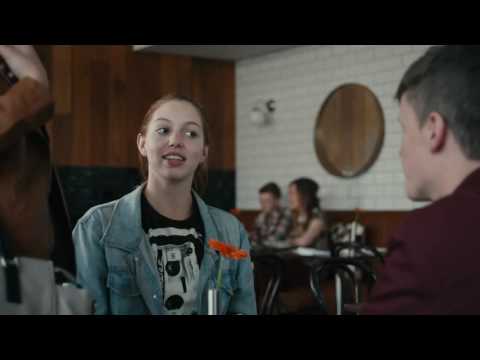 There have, in the past, been years where the race for best Irish film has been less than competitive. This was most certainly not the case in 2016. Lenny Abrahamson's Room, an Oscar winner in February, may have suffered from the perennial problem of being regarded by some as "last year's film". But nothing should take away from the achievement of Darren Thornton's hugely admired A Date for Mad Mary in taking best Irish film from the Dublin jury. Mary also beat John Carney's Sing Street, which was nominated for a Golden Globe last week. Séana Kerslake absolutely romped away with the breakthrough award. With further success on TV in Can't Cope, Won't Cope and on stage in From Eden, Ms Kerslake can claim 2016 as her own. There is no planet too remote for this rising rocket to strike.
The votes are tabulated by DFCC president Tara Brady. Professional critics of some standing are invited to join from year to year.
THE DUBLIN FILM CRITICS CIRCLE AWARDS FOR 2016 
Best Film
1. I, Daniel Blake
2. Arrival
3. Hell or High Water
4. Spotlight
5. Anomalisa
6. Son of Saul/Paterson/Captain Fantastic/Train to Busan/Room/The Witch/The Revenant
Best Director
1. Denis Villeneuve, Arrival
2. Alejandro Inarritu, The Revenant
3. Ken Loach, I, Daniel Blake
4. Lenny Abrahamson, Room
5. Tom Ford, Nocturnal Animals/ Lucile Hadzihalilovic, Evolution
Best Irish Film
1. A Date for Mad Mary
2. Sing Street
3. Room
4. Viva/The Young Offenders
5. The Survivalist/Mammal
Best Documentary
1. Weiner/ Mattress Men
2. 66 Days: Bobby Sands
3. Life, Animated
4. Magnus/Beatles Eight Days a Week/ Atlantic
5. Crash and Burn
Best Actor
1. Dave Johns, I, Daniel Blake
2. Leonardo di Caprio, The Revenant
3. Adam Driver, Paterson/ Jeff Bridges, Hell or High Water
4. Mark Ruffalo, Spotlight/ Geza Rohrig, Son of Saul
5. Vincent Lindon, The Measure of a Man/Viggo Mortensen, Captain Fantastic
Best Actress
1. Amy Adams, Arrival
2. Hayley Squires, I, Daniel Blake
3. Brie Larson, Room
4. Seana Kerslake, A Date for Mad Mary/ Kate Beckinsale, Love & Friendship
5. Isabelle Huppert, Things to Come
Best Screenplay
1. Eric Heisserer, Arrival
2. Josh Singer and Tom McCarthy, Spotlight
3. Taylor Sheridan, Hell or High Water
4. Whit Stillman, Love & Friendship
5. S. Craig Zahler, Bone Tomahawk/ Emma Donoghue, Room/ Matt Ross, Captain Fantastic
Best Cinematography
1. Seamus McGarvey, Nocturnal Animals
2. Emmanuel Lubeszki, The Revenant
3. Bradford Young, Arrival
4. Jarin Blaschke, The Witch
5. Natasha Brier, The Neon Demon/ Mátyás Erdély, Son of Saul
Breakthrough Award
Irish – Seana Kerslake
International – Hayley Squires
Comment on Screenwriter at the author's Twitter account: @donaldclarke63